Packliste für den Urlaub in Südafrika: Das muss unbedingt mit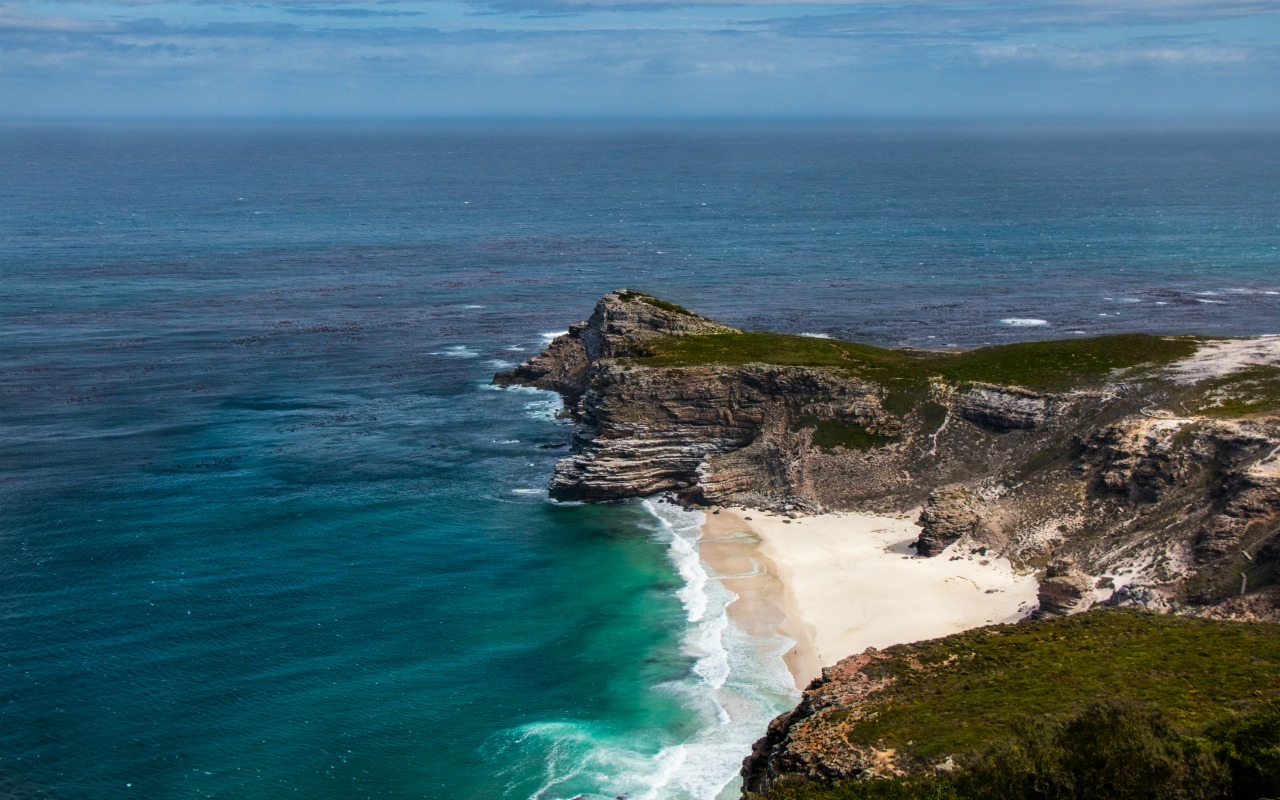 I don't want to give you a general packing list for your holidays in South Africa. You can find more than enough of them on the internet. And I am sure that you yourself still know better what you need to pack than I do. However, there's a couple of things you might easily forget to pack when you're traveling to South Africa for the first time.
What you need to pack for a holiday in South Africa

:
An adapter
I always tend to forget them. In London, I bought one at the airport. In Ireland I somehow managed to put my European charger in the socket and in Cape Town most of the hostels and hotels have adapters and extension cords you can borrow. But not all of them. Especially if you couchsurf or of you stay at an Airbnbn, there might not be an adapter available. So just bring one to save yourself from empty phone batteries. They are pretty cheap to buy at the airport, by the way.
.
A free credit card
There are free credit cards for traveling abroad in almost every country. Check the banks in your country and see, which credit card offers free withdrawals abroad. For Germany, this would be DKB. With a DKB visa card you can withdraw money for free at Nedbank, FNB and Standard Bank.
.
A hat
When packing, I always pack my sunglasses – and forget to take a hat! But trust me, you don't want to suffer from sun stroke on your first day! So just remember to pack a hat, because the sun is really strong in South Africa – and coming from winter, you're surely not used to it.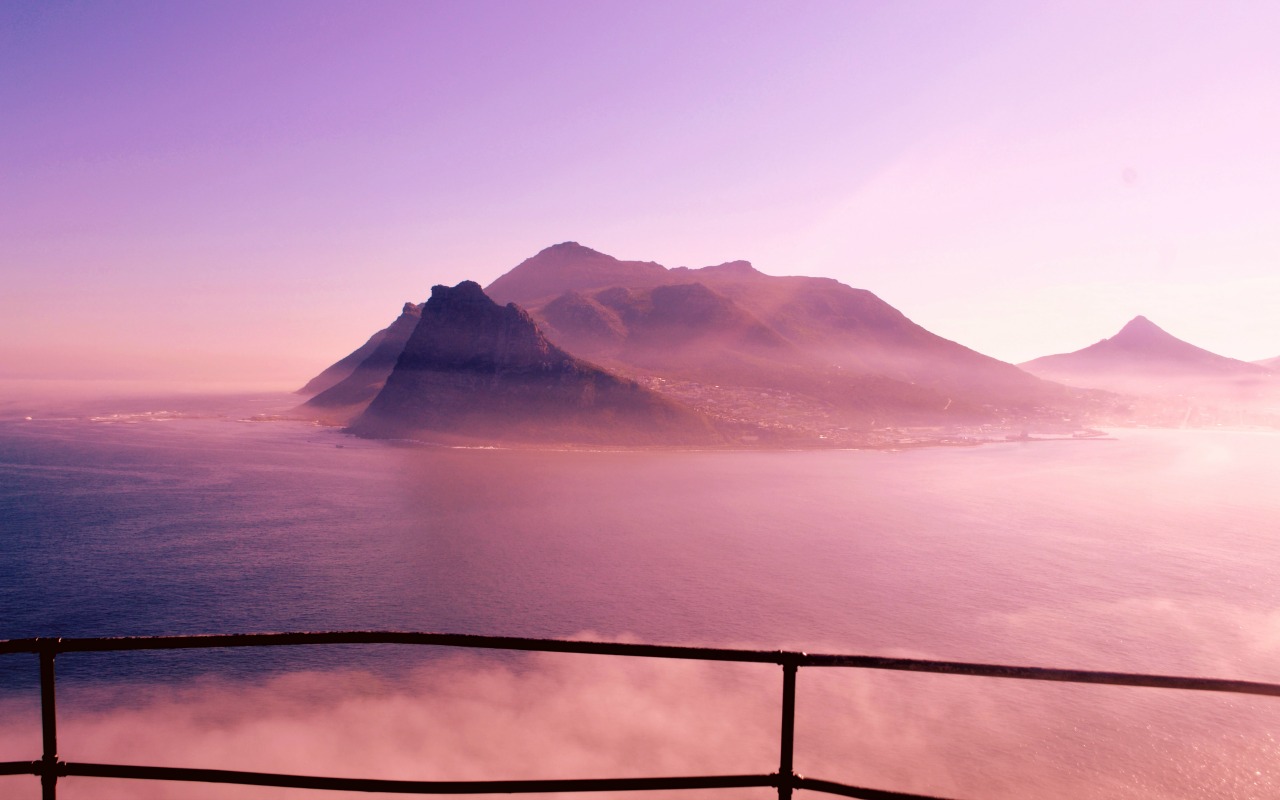 A small bag
Big bags are just not handy and comfy to carry around when you do sightseeing all day. Plus: They are a better target for pickpockets as you might not realize someone is grabbing something out of them. I always prefer to take a smaller bag with me that I can keep close to my body.
.
A corkscrew
Don't laugh now! But here in South Africa, bottled wine often comes with a cork instead of a screw-cap. And without a corkscrew… you're screwed. Yes, there might be one in you Airbnb, but don't take changes, I mean, it weighs next to nothing.
.
Travel first-aid kit
It doesn't make sense to bring your whole medicine cabinet with you, when you are going on holidays. Some of the things might be much cheaper in South Africa anyway, for example the painkillers Panado, that are just Paracetamol tablets. However, there's somethings I wish I had brought with me on my first trip.
Iberogast (for sensitive stomachs)
Imodium Akut
Malaria medication (You need them for Kruger for example)
Good sunscreen (it's crazy expensive here)
By the way: You need to inform customs if you are bringing in medication for more than a months worth. You need to fill in a form than, ADAC provides one for example.
:
And if course don't forget to bring a good camera, your good mood and an open-mind. Than I can promise you, you're going to have an awesome time!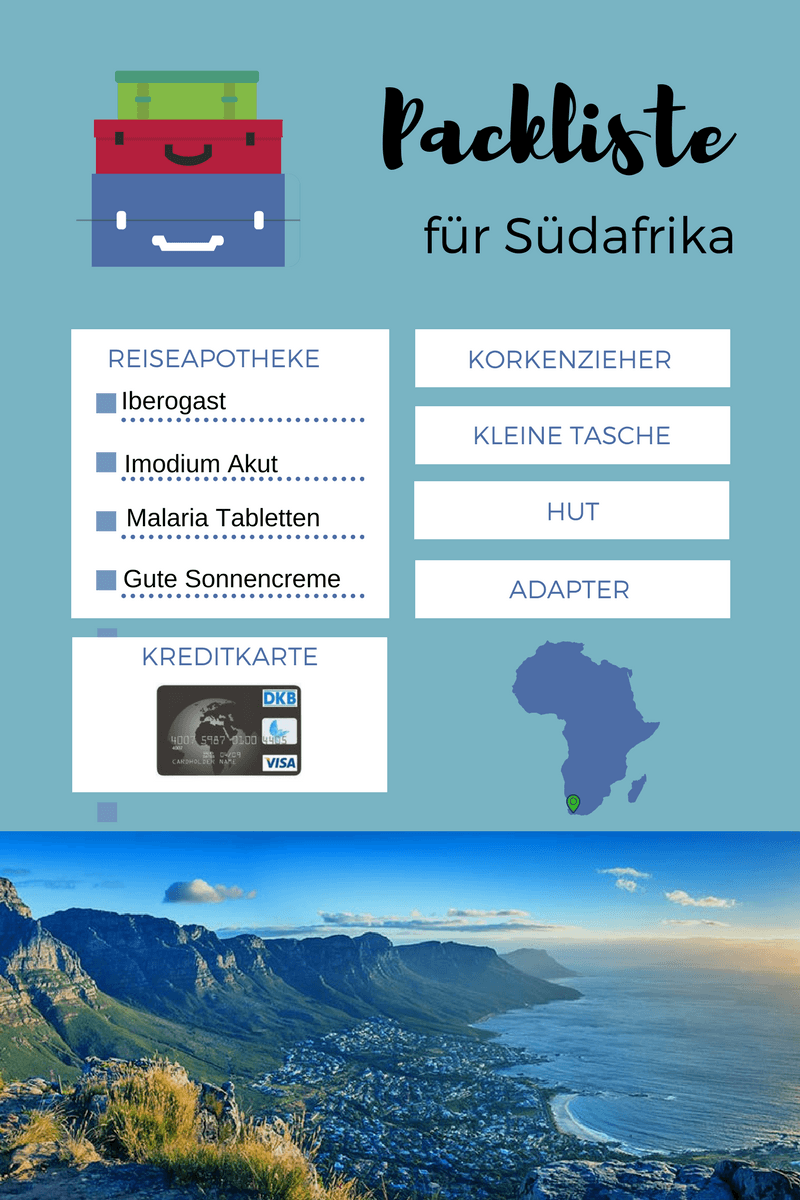 .
.


Kathi ist Freelance Journalistin und Content Writerin, Travel Bloggerin. Sie hat ein Jahr als Expat in Südafrika gelebt - inzwischen wohnt sie in Prag und Nürnberg

Latest posts by Kathi Daniela (see all)
---
---