[:de]
»Es gibt nur den einmal denjenigen, der für dich bestimmt ist. Was aber nicht hast, dass er dir am besten tut und dass du mit ihm glücklich werden darfst. Manchmal gewinnst du im Leben, auch wenn du verlierst.« Sie sagt es mit ganz nüchterner Stimme, doch sie sieht mich dabei nicht an, sondern spielt mit ihrem Handy herum. Auf dem Sperrbildschirm ein Foto von ihr und ihrem jetzigen Freund. »Ich musste neu anfangen«, ihr Tonfall hat etwas verteidigendes, »Wir hätten uns gegenseitig das Herz gebrochen…«
:

Die Story klingt mir zu dramatisch. Zu viel Nicholas Sparks und zu wenig Lena Dunham. Trotzdem kann ich nicht anders, als auf dem Nachhauseweg noch mal darüber nachzudenken. Ich erinnere mich an die Sex and the City Folge, in der Charlotte ihren Mädels erklärt: »Everyone knows you only get two great loves in your life.« und ich erinnere mich, wie Carrie feststellt: Aidan und Big. Zwei große Lieben. Zwei schmerzhafte Trennungen. Und damit das Ende der Liebeslebens?
Carrie allerdings hat gegenüber uns normalen Mädels immer noch den Vorteil, in einer Fernsehserie voll von wohlwollenden Drehbuchautorinnen zu leben. Sie bekommt ihr Happy Ending, einen Mann, der ihr nachreist, sie sucht und ihr seine Liebe erklärt. Carrie bekommt eine zweite Chance für ihre erste große Liebe.
:
Doch was, wenn meine Freundin und Charlotte York Recht haben?
Was, wenn es wirklich nur die eine oder die zwei großen Lieben in unserem Leben gibt? Dann schließe ich mir Carrie an: »Here lies Carrie. She had two loves and lots o' shoes.« Immerhin: Es gibt viele schöne Schuhe. Und ein paar Liebesgeschichten, die ich meinen Enkeln erzählen kann. Ach nein, halt: Ich werde ja keine Enkel haben. Meine große Liebe ist ja schon verbraucht. Aber ich kann wenigstens als alte Frau gelangweilten Teenagern an der Bushaltestelle von den Männern meines Lebens erzählen.Und den mindestens fünfstelligen Distanzen, die sie zu mir einhalten.
:

»Gehst du wegen einem Mann?«, haben meine Freundinnen gefragt.
Ich kann ihnen diese Frage nicht verübeln, denn ich habe sie mir auch gestellt.  Und ich will nicht lügen, vielleicht habe ich diese Entscheidung, nach Kapstadt zu gehen, ein bisschen wegen einem Mann getroffen. Ein bisschen deshalb, weil ich dachte, dass Entfernung der Liebe nichts anhaben kann.
Schlussendlich ist es aber nicht ein Mann, wegen dem ich meine Koffer packe. Denn sonst hätte ich sie inzwischen wieder ausgepackt. Nein, ich gehe für mich – und für Kapstadt.
Denn vielleicht ist einfach Kapstadt meine große Liebe?
Vielleicht ist es kein Mann, vielleicht ist es ein Ort. Ist es deshalb weniger erfüllend? Ich habe eine alleinerziehende Freundin, deren große Liebe ist ihr Sohn. Ich habe eine Freundin, deren große Liebe ihr Pferd ist. Ich kenne viele Menschen, deren große Liebe etwas anderes ist, als ein Partner an ihrer Seite.
Und ich glaube, dass Liebe einfach zu viele Nuancen hat, als sie in Schubladen zu schieben. Das machen wir mit anderen Dingen und Menschen schon zur Genüge.
[:en]
»There's only one person that is meant for you. But that doesn't mean that it's the right person for you and that you will live happily ever after. Sometimes you you lose, even when you win!« She stares at the screen of her smartphone. There's a picture of her and her new boyfriend. »I had to start all over again!«, she defends herself although I didn't accuse her of anything, »He and I, we just broke each others heart…« 
It sounds too dramatic to me. Too much Nicholas Sparks, too little Lena Dunham. Nevertheless I can't stop thinking about it on my way home. I remember that one episode of Sex and the City where Charlotte tells the girls, that:  »everyone knows you only get two great loves in your life.« And let's remember Carrie: Aidan and Big. Two great loves. Two hurtful break-ups. Well, but there's one advantage Carries has compared to us: benevolent screenwriters! The story ends with the man of her life traveling to Paris, where she lives, to declare his love. Carries first great love gets a second chance.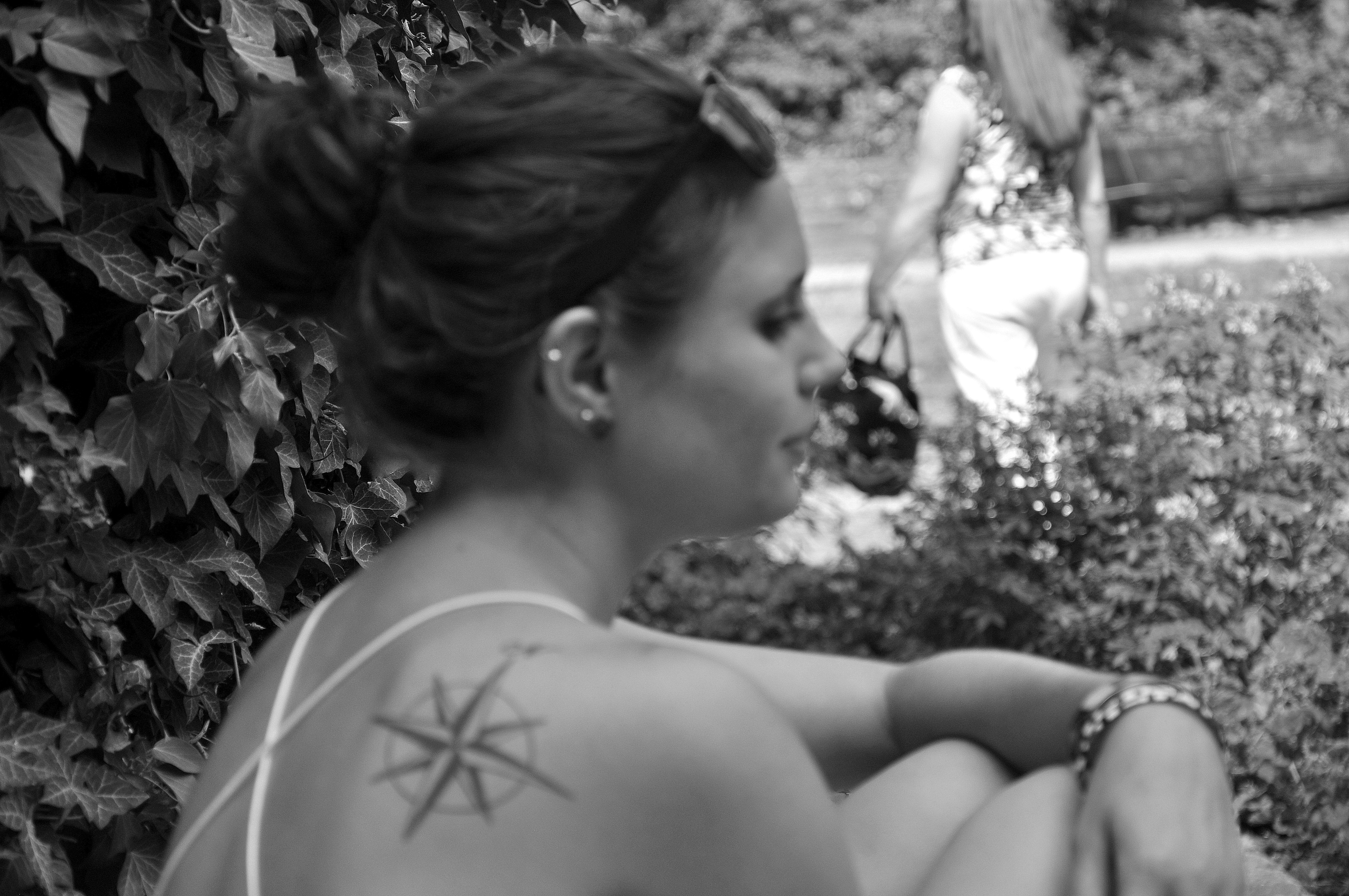 What if my girlfriend and Charlotte York are right?
What if one had only one or two great loves in ones love? Carrie put it that way: »Here lies Carrie. She had two loves and lots o' shoes.« After all, there are many beautiful shoes out there to be worn. And there are two tragic love stories to tell my grandchildren. No wait, the theory implies that I won't have any grandchildren because I already used up all the great loves I had. Well, but I could tell bored teenagers at bus stop the story of my great loves once I'm old.
»Are you leaving Germany because of a guy?«, my friends asked.
I ask myself that question as well when people are moving abroad, so no offense taken. But no, I don't. I'm leaving for Cape Town because of Cape Town. It's as easy as that. Cause maybe – and just maybe – Cape Town is my great love at the moment. It doesn't have to be a guy all the time. It can be a place as well, you know? Or a child. Or a horse. Great love can be so many things. And it's way to unique to just limit it to you significant other.
[:]