What are the costs of living in Cape Town? Dazu habe ich schon einen Beitrag geschrieben und  habe ihn euch auch schon im vorherigen Satz verlinkt. Die zweite wichtige Frage, wenn ihr nach Kapstadt ziehen möchtet: Wo will ich wohnen? Welcher Stadtteil passt zu mir?
Du suchst nur nach Hotels? Bei den Stadtvierteln, die ich für Touristen empfehle, findest du meine persönlichen Hotelempfehlungen – einfach nach unten scrollen!
There are many great neighborhoods in Cape Town – but not everyone is made for anyone. Beachbum? Then Camps Bay is for you! Foodie? Kloof Street is your Hood! Family with kids? Maybe Milnerton is your choice.
Of course, safety is also a concern when looking for an apartment. Woodstock, for example, is super trendy but I wouldn't walk around there alone at night, and even during the day some corners are not quite safe if you don't know your way around.
As I know how difficult it is to decide where to move with all these neighborhoods to choose from, I want to make your search a little easier. In this article I have listed what I like about the different neighborhoods and what you should think about before moving.
Another thing before we get into the details: The rents in Cape Town have reached European levels. If you're counting on a bargain, you probably won't find one here. If you have less than 900 euros per month to rent an apartment, a flatshare might be the best choice for you.
where to look for a place
A few good websites to look for accommodation are Gumtree,  PrivateProperty and Property24.
Always have a look at the flat first before you pay any deposit though Careem can happen on these platforms and sometimes the flat does not exist at all.
You can also check the Huis Huis Facebook group You might find quite a few good offers from landlords and apartment owners there. Renting directly from the owner can be more stress free than going through an agency.
Districts in the city center or close to the city center are:
Central Business District, Gardens, Oranjezicht, Tamboerskloof, Bo-Kaap, De Waterkant, Woodstock, Salt River, Observatory
Most restaurants and bars are within walking distance. There are MyCiti Bus Stations everywhere and an Uber is only a few ZAR from the bar to your place. Depending on where you live in the city center, it might be pretty much deserted after 5 pm though. Districts like Gardens or Tamboerskloof are livelier and therefore safer than for example the CBD.
central business district (CBD)
At first glance, the CBD looks like the place-to-be: All the clubs, bars, and restaurants within walking distance from your office and home. That sounds pretty good at first!
But after work, the CBD goes very quiet and many of its areas become a bit shady. Most shops close when the office workers go home at 5 pm and there are not many supermarkets around.
You will most likely live in an apartment in a big complex building. Most apartments are either bachelor pads or maisonette style apartments. Security, gym, and pool are often included.
Rent for a 1-room apartment: ZAR 8,000-12,000

Gardens is not really a part of the CBD anymore but is within walking distance of most offices. It's is also not far from most restaurants and bars. An Uber to City Center is around 30 ZAR.
An advantage of the Gardens district clearly is its quietness and safety. It is situated between two main roads but still not overcrowded. You will find plenty of shopping facilities like the Gardens Shopping Center and small shops and boutiques. With a bit of luck, your apartment will even have Table Mountain Views.
Most apartments are part of bigger complexes or multi-family houses. You might be lucky enough to have a little garden too.
Rent for a 1-room apartment: ZAR 6,000-8,000
Rent for a flatshare: ZAR 4,000-6,000
Vredehoek, Oranjezicht und Tamboerskloof
When I moved to Cape Town in 2016, my apartment was in Vredehoek. I had Table Mountain views but on windy days I could not open my windows. There are pros and cons to everything.
Vredhoek and Oranjezicht are safe and quiet residential areas. Complexes and apartment buildings dominate the streets and you will have plenty of shopping facilities around. 
Tamboerkloof is a bit closer to the town center and hip Kloof Street. Rents are therefore a bit higher in that neighborhood. 
All three areas offer a lot of cute little cafes, trendy restaurants, and great boutique shops. An Uber home from your party night in town will cost you between 30 and 40 ZAR.
Rent for a one-room apartment: ZAR 10,000-15,000
Rent for a flatshare: ZAR 4,000-7,500
Meine Hotelempfehlungen für Oranjezicht & Tamboerskloof
De Waterkant is Cape Town's chic up-and-coming district. While a few years ago it was an area of run-down bungalows and factory buildings, it is now the hipster area par excellence.
But small hip cafés, bars, and shops as well as freshly renovated houses make the quarter accordingly expensive. There are plenty of shopping facilities and the location to the center is really perfect - there is always something going on in De Waterkant.
Rent for a 1-room apartment: ZAR 12,000-20,000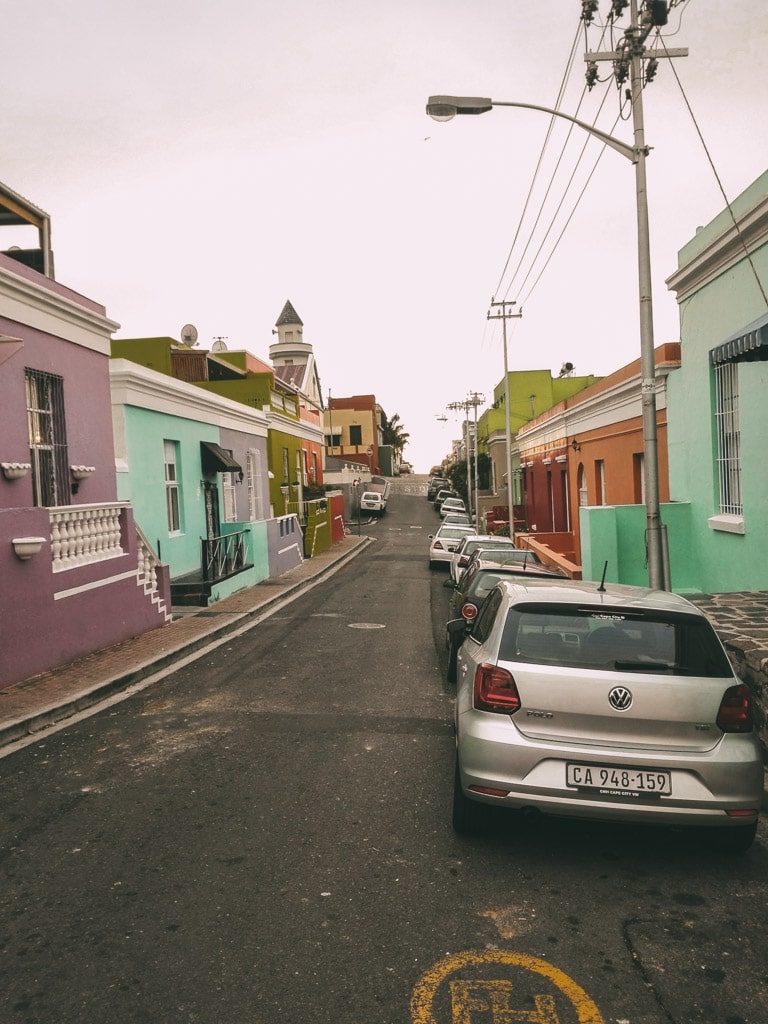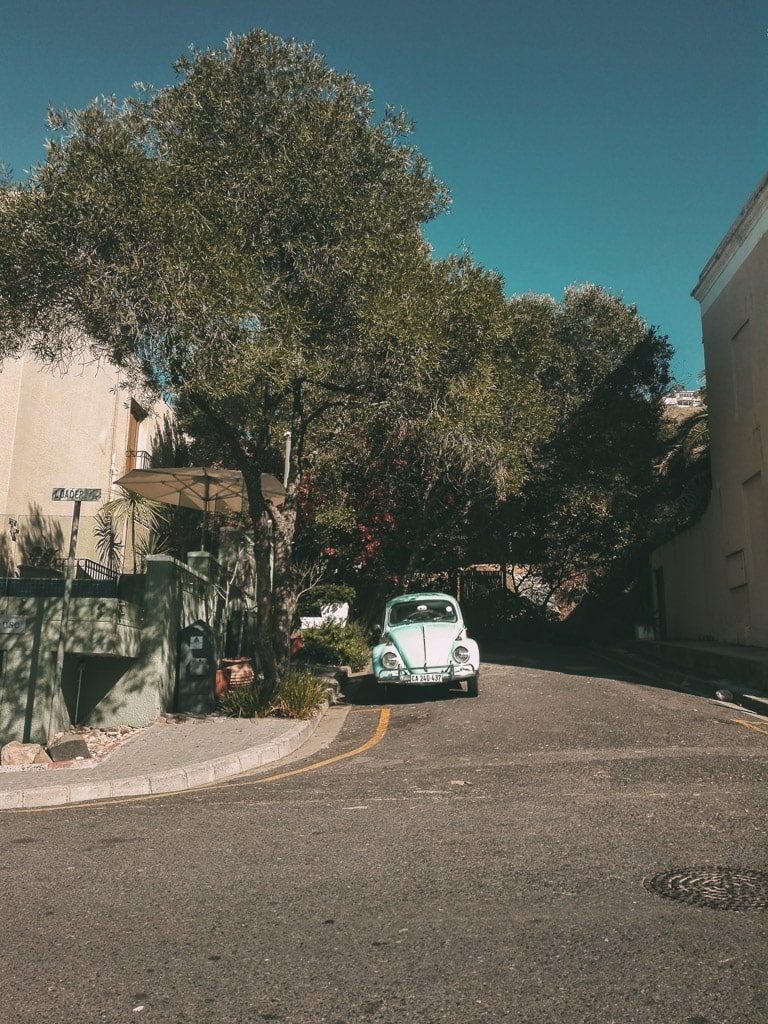 Bo-Kaap is my old hood love However, out of all Cape Town neighborhoods, it suffers the most from gentrification. The original inhabitants, the Muslim Cape Malays, are driven out by investors. No wonder the Bo-Kaap is so popular though. It is close to the center, has great mountain views and living there is cheap. Or has been. Moving to a non-renovated flat in the Bo-Kaap means you might be faced with mold and small windows. The newly renovated apartments are very beautiful though albeit more expensive. There is no big supermarket in Bo-Kaap, but you find plenty of small kiosks and shops. 
Moving to a non-renovated flat in the Bo-Kaap means you might be faced with mold and small windows. The newly renovated apartments are very beautiful though albeit more expensive. There is no big supermarket in Bo-Kaap, but you find plenty of small kiosks and shops.
Rent for a 1- or 2-room apartment: ZAR 8,000-12,000
Rent for a flatshare: ZAR 3,000-6,000
Woodstock, Salt River, and Observatory officially belong to the city center, but without a car or bus it is a bit far off. Still, those three areas are definitely up-and-coming. 
The old factory and harbor buildings got renovated and cool boutiques and hipster breweries moved in. However, there are still some dodgy corners you should avoid even during the day. Walking around at night is definitely not possible here!
The apartments are cheaper and the area is super attractive for students and artists.
Rent for a 1-room apartment: ZAR 6,000-8,000
Rent for a flatshare: ZAR 3,000-6,000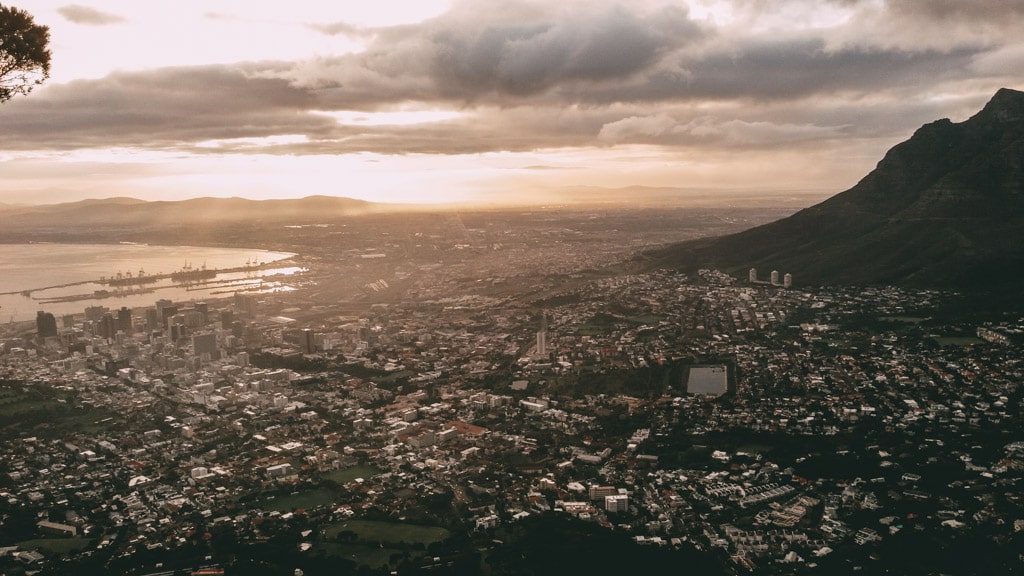 Neighborhoods that are part of the Atlantic Seabord:
Suburbs that are part of the Atlantic Seabord:
Suburbs that are part of the Atlantic Seabord:
Hout Bay
For all beach lovers and everyone who likes to watch the sunset over the sea from their balcony, the Seabord is perfect. Sea Point and Green Point offer many bars and restaurants, in Clifton and Camps Bay you live your dream of a holiday paradise. Yet, it gets very quiet there as soon as the tourists are gone.
If you want to wake up with a view of the ocean or go for your morning run at the park every morning, then Sea Point and Green Point are for you!
Both areas are located directly at the seaside with parks to take a stroll or a run. The lively main street with restaurants, bars, supermarkets, and cafés makes it unnecessary to head to the city center often – you have everything you need in Sea Point. The connection to other parts of Cape Town is really good though, a MyCiti-Bus line runs directly through Sea Point and Green Point. Both areas are safe which does reflect in the price also, to be honest.
If you are not a big fan of the hustle and bustle of the city center but still like to eat out and go for drinks, those neighborhoods are perfect for you.
Rent for a 1-room apartment: ZAR 9.000-15.000
Rent for a flatshare: ZAR 5,000-8,000
Meine Hotelempfehlungen für Green Point & Sea Point
Those two are the fancy neighborhoods in town. Sundowners, oldtimers, and beach parties with champagne and oysters – Clifton and Camps Bay is where you find it. Living there every day feels like a holiday.
Those two areas are really popular with tourists, however, you might not experience as much of the real Cape Town life when staying there. Once the tourists are gone, restaurants close and it becomes quiet. As it is a tourist area, prices are higher than in the rest of the town.
Also, you shouldn't underestimate the drive to the city center during rush hour. It can take you up to 40 minutes.
If you prefer a quieter environment though and like being close to beaches and mountains, Clifton and Camps Bay are definitely an option for you.
Rent for a flatshare: from 10,000 ZARR
About a half-hour drive from the city, Hout Bay is not really part of Cape Town anymore. Due to traffic, working in town and commuting every day is not really worth it. So, if you decide to move to Hout Bay, that's where you'll spend most of your time. The MyCiti-Bus connection to the city is very good, but the bus only runs until nine in the evening.
Hout Bay is a quiet suburb and popular with families with children. The oceanside suburb has everything to offer a family might need – schools, shopping facilities, outdoor sports courts, bars, and restaurants. A friend of mine lives there and I always like to visit her. Yet, small-town life wouldn't be for me.
Rent for a 1 bedroom apartment: From 7.000 ZAR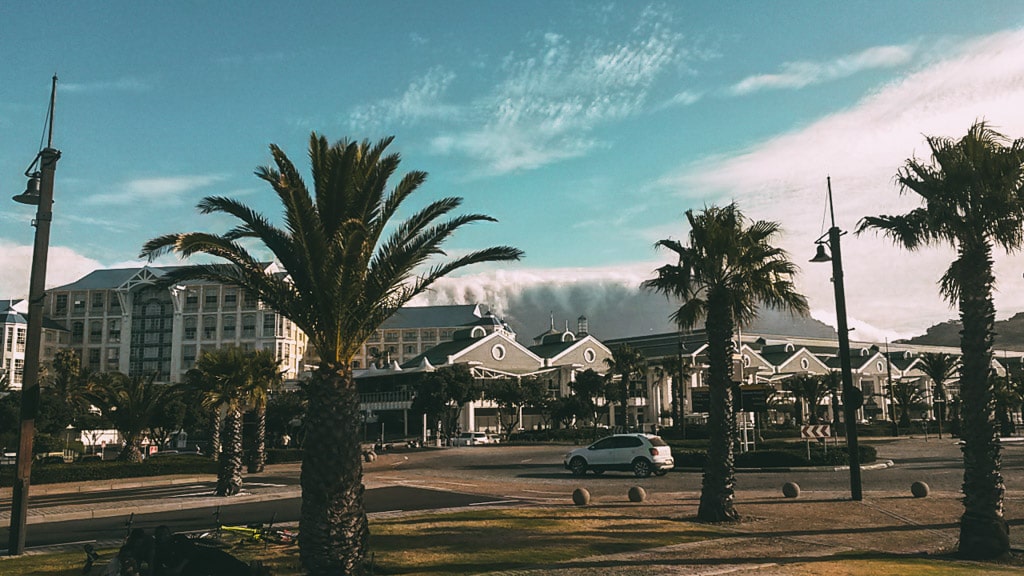 Things to do in the city bowl
Neighborhoods that are part of the Southern Suburbs:
Rondebosch, Newlands, Claremont
Southern Suburbs:
Muizenberg, Simon's Town, Kalk Bay, Fishhoek
If you like the chilled surfer vibe more than the buzzing city life, you are probably better off in the Southern Suburbs. The small towns here have great cafes and shops, the hippie vibe makes you want to never leave again. But you probably won't come to Cape Town very often if you live here - the drive is about 40 minutes long.
RONDEBOSCH, NEWLANDS & CLAREMONT
As I don't have friends that live in those parts of the city, I don't want to give you false information and keep my facts short.
The residential areas here are quiet, there are hardly any tourists except the ones visiting Kirstenbosch botanical garden. You do need a car to get to the city center as the train connections are good but, as always, I would not recommend it for the evenings. 
As the beaches are quite far, Beach Bunnies might also not feel comfortable living in those suburbs. However, they are much cheaper than living in the City Bowl or by the ocean.
Muizenberg, Kalk Bay & Fishhoek
These suburbs are even further away from the city center than Rondebosch, Newlands, and Claremont. When first moving to Cape Town, I lived in Muizenberg for three months and after a while I was annoyed with how long it took me to get to town.
On the other hand, rents there a cheap. You might be able to get a house with a garden all to yourself. Muizenberg also has a great, relaxed surfer vibe. There are some cute little cafes and restaurants, the people living there are an open, friendly community. 
Everybody knows each other. I enjoyed living there a lot, I just like the big city vibe more.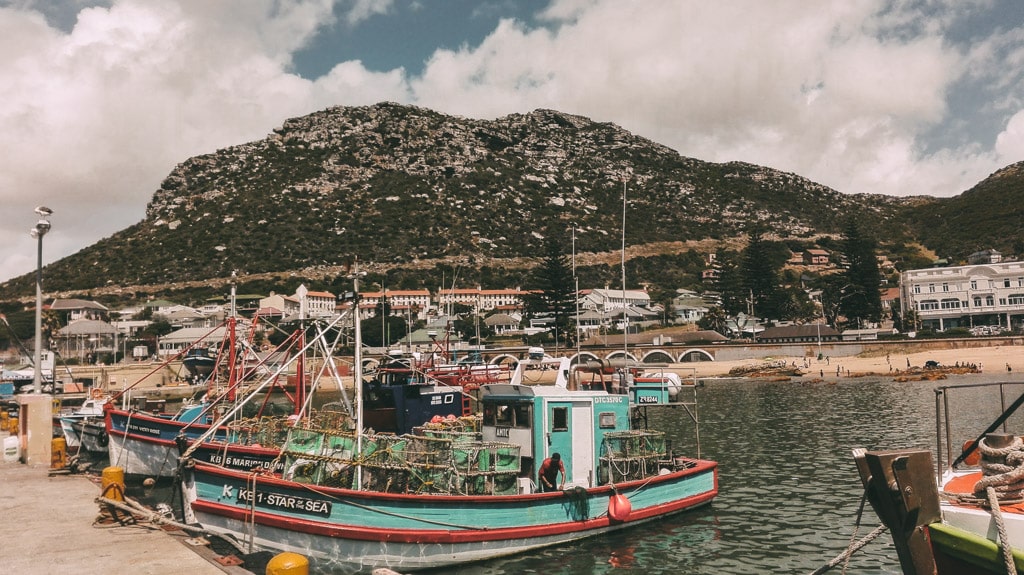 Neighborhoods that are part of the Norther Suburbs:
Milnerton, Blouberg, Bellville, Durbanville
For the sake of completeness I will list the Northern Suburbs too, although I can't really give valid information about them. Those suburbs are family-friendly middle-class areas with cheaper rents. Many families with kids move there.
The commute to Cape Town is about an hour during rush hour and the nightlife is of course not comparable to the city center. On the other hand, unspoiled nature and beaches are only a short drive away and there are plenty of outdoor leisure activities.
Another plus is the breathtaking views of Table Mountain and the City Bowl. If you don't mind commuting and prefer nature over city life, those suburbs might be a great option for you..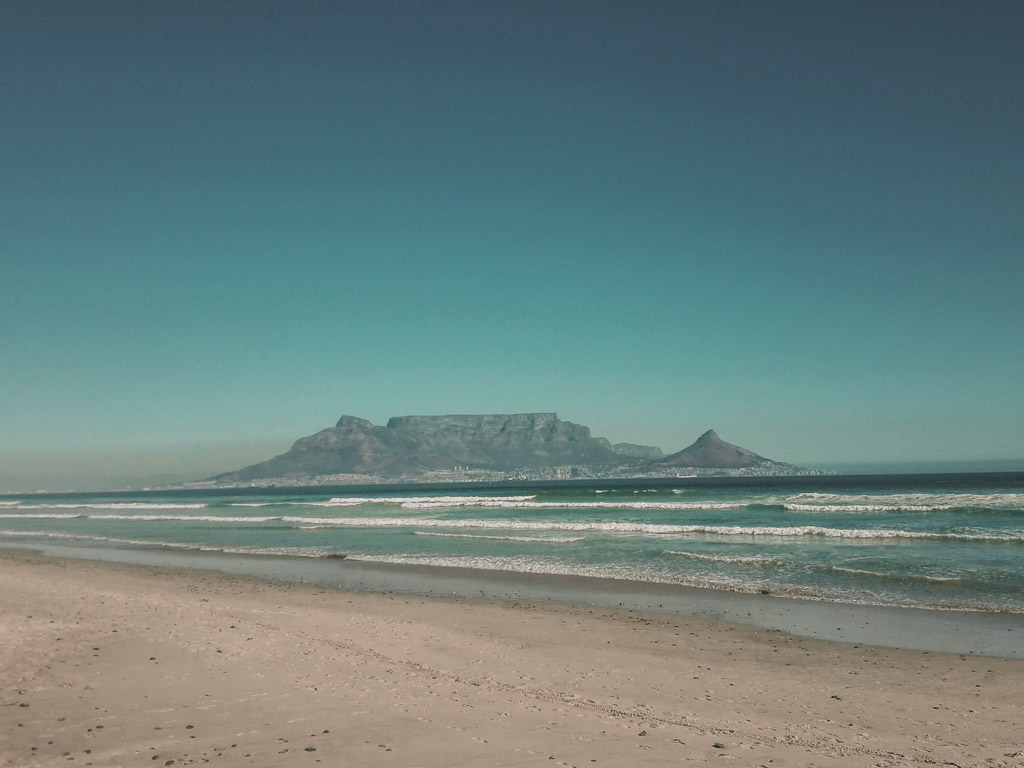 One Euro is about 14 ZAR. However, the Rand is subject to strong fluctuations. You can find the current exchange rate on Oanda.(No advertising, only the exchange rate calculator I use myself). The rental prices are from 2016/2017 and may vary.
More articles about moving to Cape Town:
TRANSPARENCY: AFFILIATE LINKS
This blog article contains personal recommendations in the form of affiliate links. If you book or buy something through the links, I receive a small commission. For you, this does not change the price at all. Thank you for your support!
Warst du auch schon einmal in Kapstadt? Wenn ja: Wie hat es dir gefallen? Hast du zusätzliche Tipps und Erfahrungen? Ich freu' mich, in den Kommentaren davon zu lesen!