Eating bad food in Sarajevo
is near to impossible!
Thank you, but I am really full!
I don't know how many times I've said that sentence in Bosnia. It is probably one of the most frequent, because if there is a saying that applies to Bosnia, then it is The way to a man's heart is through his stomach. And I really developed my love for Bosnia through food - or through the pleasure with which the Bosnians prepare food, talk about food, sit and eat together...  
Eating bad food in Sarajevo is next to impossible. So far, I have only eaten very well - be it a burger, Italian or Bosnian food. The city offers many small, stylish bars, restaurants and cafés. 
In many restaurants in Sarajevo you find only one or two dishes - there are restaurants for pitas, restaurants for the famous cevapcici or restaurants for stews. So it's no wonder that what you eat there tastes really amazing - because everyone just prepares their signature dish.
I can't do justice to all restaurants and bars that I have visited yet. But here are some of my favorite restaurants and cafés, which you should definitely visit in Sarajevo!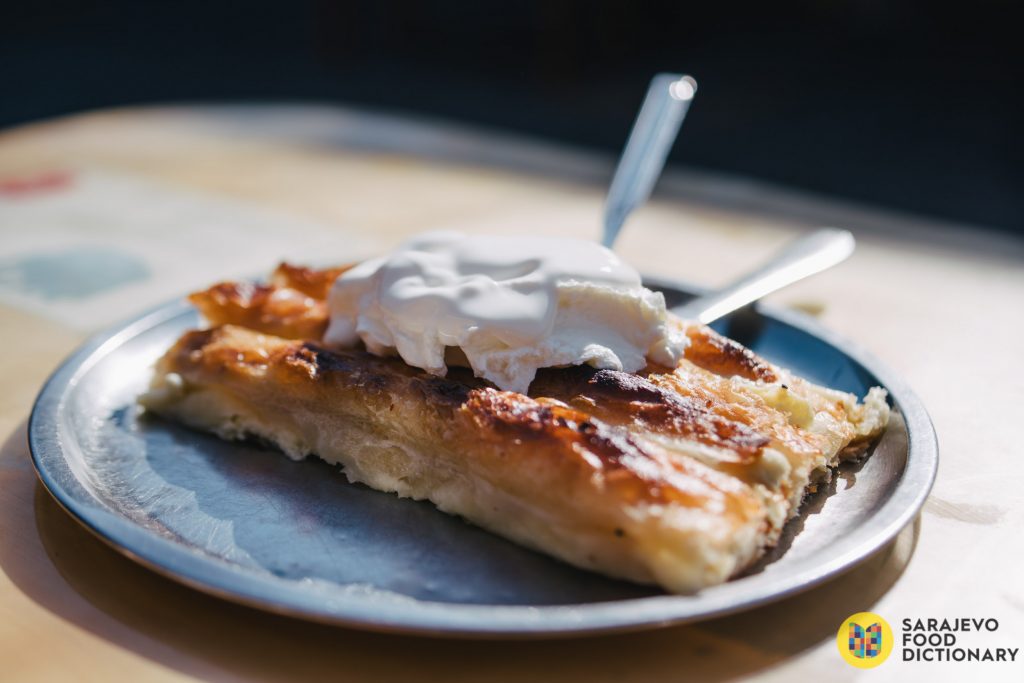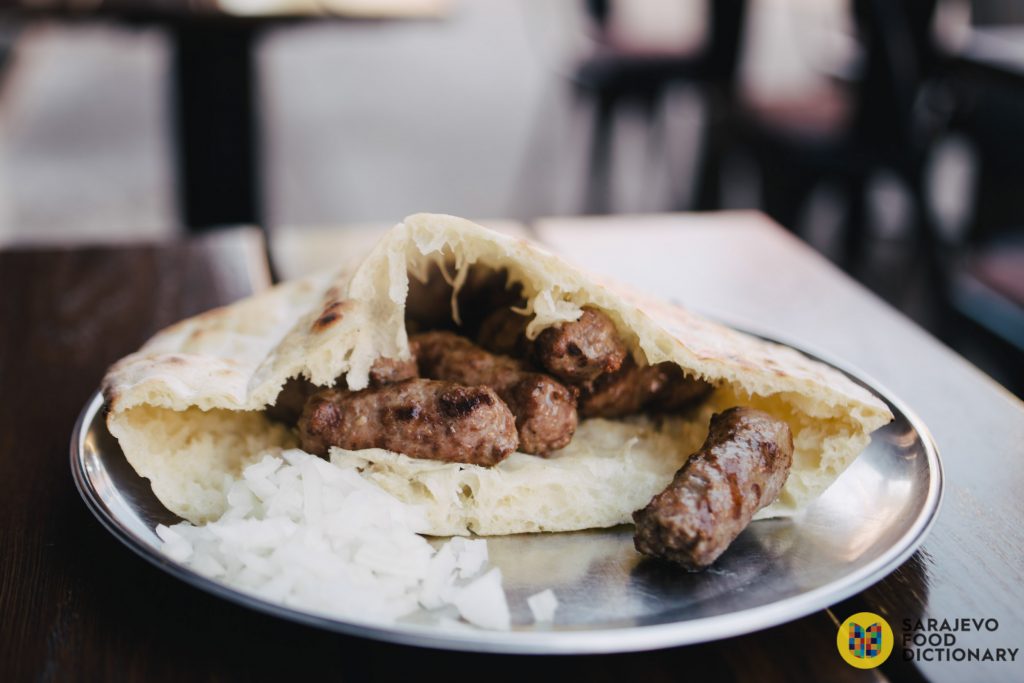 The Bosnian national dish: Ćevapčići
The Aščinica:
Aščinice are traditional Bosnian dishes. Roughly translated it means "spoon dishes". An Aščinica only serves dishes that are traditionally eaten with a spoon like stews, soups, or vegetables filled with minced meat. Cooked lamb and beef and Bosnian ravioli are on the menu here as well. Bosnians come to the Aščinica for a quick lunch. Normally lunchtime is also the best time of the day to go as the food is cooked freshly every day and sells out quickly.
What's so special about Bosnian coffee?
In Bosnia, drinking coffee is not just sitting down for a moment, gulping down your hot drink and getting a caffeine kick. The whole Bosnian culture is about drinking coffee, and the term is much more the equivalent of sitting together, dating, exchanging news.
The kava is enjoyed sip by sip from small cups, a discovery of slowness and pleasure. Add something sweet to it and the bitterness of the outside world disappears and dissolves in the sweet, black drink. I love the Bosnian coffee culture and every time I am there, I can't wait to meet friends in Sarajevo for a coffee.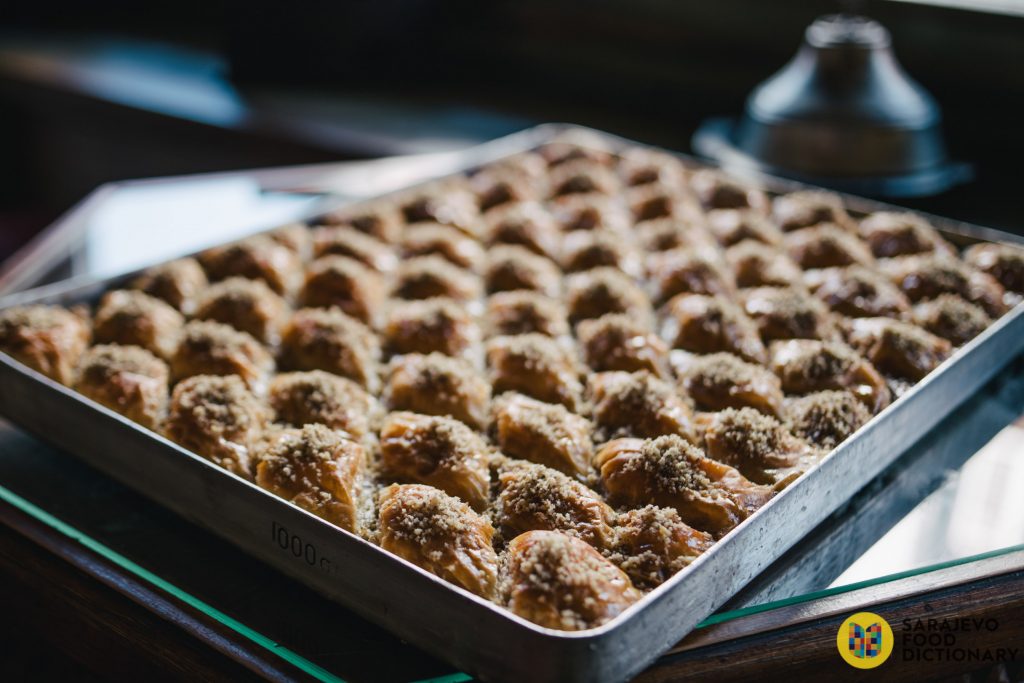 To be honest, I am not a big fan of Bosnian sweets - too sticky, too sweet, too sugary. Nevertheless, I want to show you a few restaurants where you can satisfy your sugar cravings. I have not tested them, but my husband, who grew up in Sarajevo, recommends them, so I am sure you won't be disappointed!
The place may be called after the most popular Bosnian sweet, Baklava, but their real signature dessert is the tufahija! An apple steamed in sugar water and filled with walnuts. The shop also sells hurmašice - small cakes soaked in sugar, which are traditionally eaten with Bajram, or ružica - puff pastry filled with nuts and soaked in syrup.
Those who try it can easily skip dinner.
The vanilla ice-cream here is said to be the best in townas it is prepared with so-called Egyptian vanilla. It is only available from May to October.
The pastry shop is also famous for its desserts based on traditional Bosnian recipes. I haven't eaten there, but the interior alone makes the shop worth a visit:
Communist tiled walls, old pictures on the counter, and a small wooden entrance door.
Many thanks to Sarajevo Food Dictionary for the great pictures. I did not pay and was not paid to use them.
But I can highly recommend the Sarajevo Food Dictionary if you are looking for restaurants in the city!
buche deine Food-Tour in Sarajevo
Since May 2021, I have been living permanently in the heart-shaped Balkan country, exploring it from the north down to the Croatian border, from the west to the wild east, and I can say: I now know Bosnia-Herzegovina like the back of my hand. And not only that: I also want to make it accessible to anyone who is up for adventure, authenticity, nature and hospitality. That's why I founded .Cheyf Travel with my Bosnian husband - a boutique travel agency for #mindfultravel in Bosnia and Herzegovina! Check us out 😊