Let me start this article by saying that this is not the time to travel domestically or internationally, and you may reconsider your travel plans if possible. However, I wanted to share this information with you because I think it is essential to know what you expect when you have to travel during a pandemic.
Also, we were flying on June 21st, so the information might be outdated already. Be sure to check with your airline and read about regulations at your final destination.
Why I had to fly during a pandemic
When Croatia opened its borders for critical business and personal trips, we booked a flight to Split to get us closer to Bosnia-Herzegovina – our final destination. My husband and I were supposed to move to Bosnia in April already, but our plans got delayed because of travel restrictions. Our plan is to stay in Split until the Bosnian borders open for foreigners and then head to Sarajevo as soon as possible. We chose this option because travel to Bosnia-Herzegovina is limited from Germany at the moment. Split is only three hours from our final destination, so it's easy for us to get there.
Before flying, I had heard a lot of stories about empty airports and seen pictures of jampacked and empty planes alike. I had no idea what to expect. Although airlines plan to resume their schedules in July, aviation is still at an all-time low at the moment. So it was no wonder, the airport was – as expected – pretty much empty.
At Frankfurt airport, you don't have to wear your face mask all the time, as the airport building is huge. Of course, you need to put it on as soon as you are around other people – which might not happen too much. Empty hallways, closed shops, empty check-in counters, and unused trolleys dominate the picture.
Mind you, we could not check-in online as the airline needed to first confirm that we were permitted to fly. The lady at the check-in asked us to show her the documents (aka our rental agreement), proving we were allowed to enter Croatia by current guidelines and travel restrictions. She could not even check us in, her manager had to accept us as passengers on the flight.
"Do you check-in many passengers at the moment?" my husband asks her. She shakes her head. "No, not at all. But as flights have decreased, the planes still taking off are normally pretty packed." Also, she advises that we are not allowed to take a backpack and carry-on on board at the moment. She checks in our two bags for free, incredibly friendly, and finally hands us our boarding passes.
As we expected lengthy procedures and health check-ups at the airport, we got there early – needlessly so. It takes us one minute to pass security control. There are far more security officers than passengers standing around waiting. We need to take off our shoes, the security officers check our backpacks carefully – probably because its the only ones they've checked in an hour or so – and we are done. No measuring of our temperatures, no other health tests. 
We pass closed duty-free shops and only a couple other people on our way to the gate. A couple of disinfection stations are built up at the gates and in the bathrooms. It's creepingly quiet, and I feel like Kevin in "Home Alone" but not in a good way.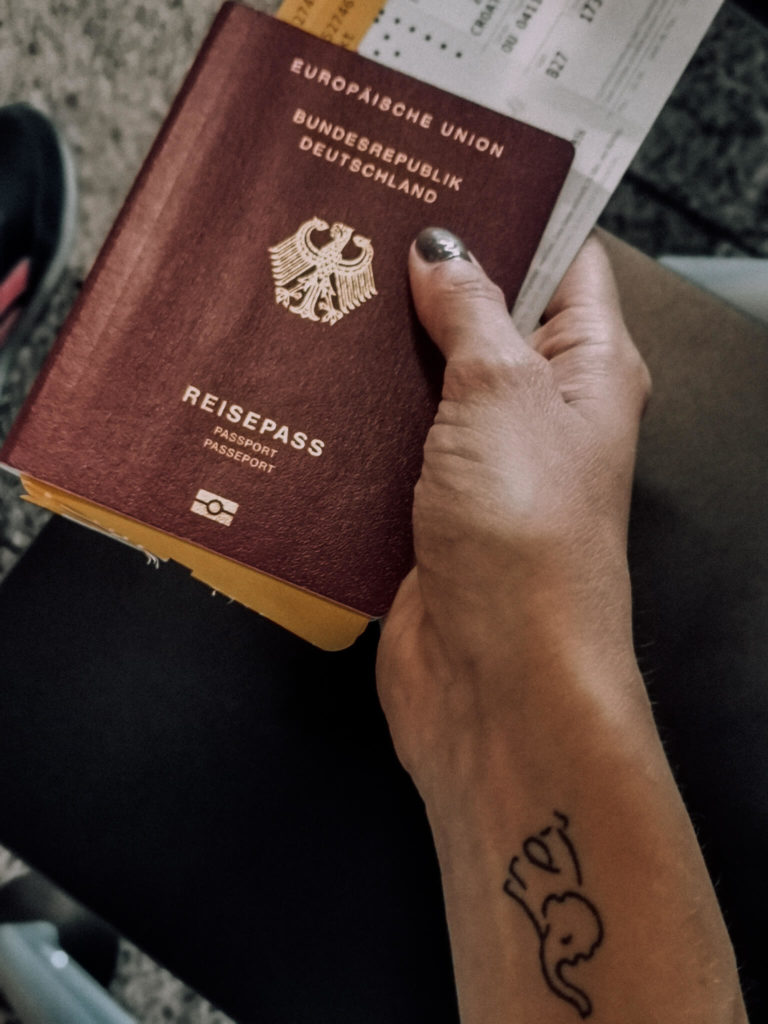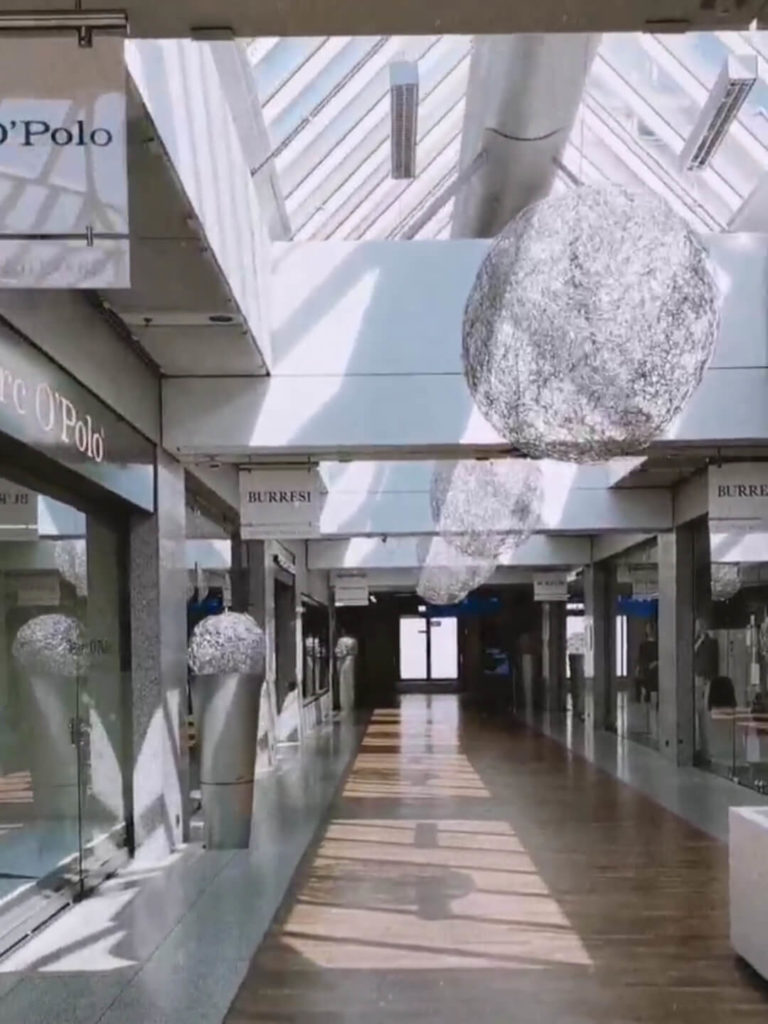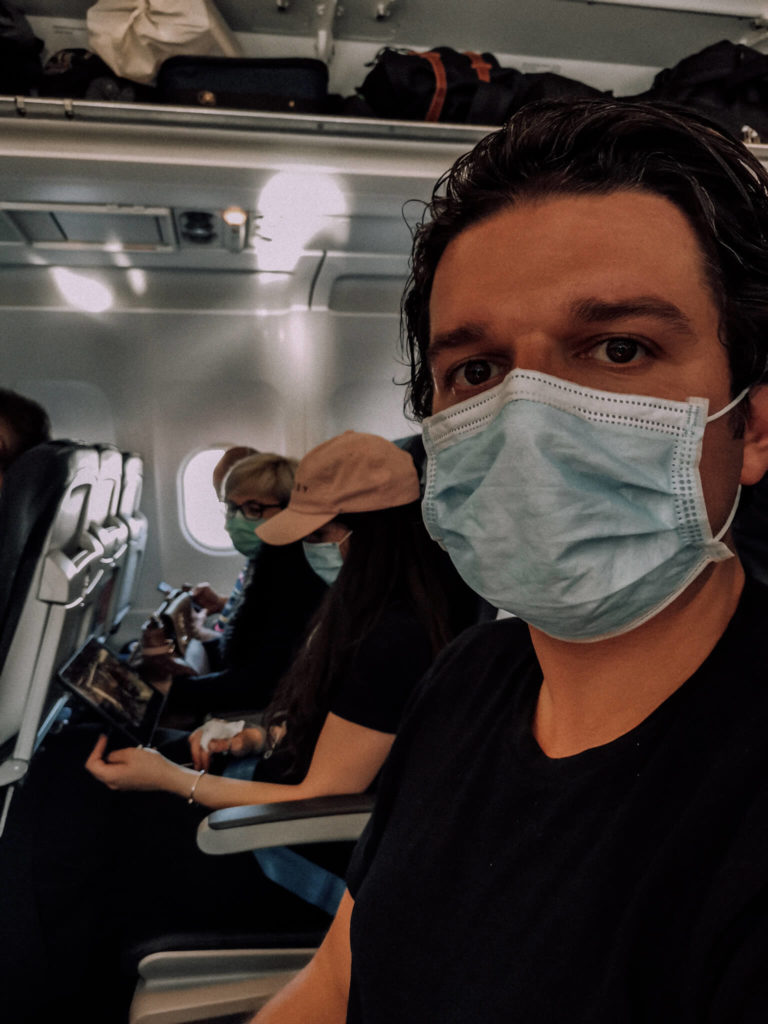 When boarding begins, for a minute, it feels like nothing has changed. Yes, the people are wearing masks, and yes, they queue up with a meter distance from each other. But they still queue up as soon as someone shows up behind the counter and then stand there waiting for 40 minutes. Although boarding takes longer than usual because of the slow-moving queue, we board the plane on time.
And now comes the part that surprised and concerned me. We were one of the last people to board, so almost everybody else was already sitting. And they were sitting like this was a usual plane ride and not one during a pandemic! Rows were full, no empty seats to help keep a physical distance. Three people sitting very close to one another, eyeing us with the same concern and anxiousness in their eyes over the masks that I feel as well. The flight attendant handed us a bottle of water and a refreshing wipes at the entrance. I dare say disinfectant wipes would've come handier than fresh, lemon-scented towels!
Sitting so close to one another barely daring to move, the flight is a tense one. The flight attendants handed out papers to fill in our contact details so the airline could contact us if they found out a sick person was on our flight.
After landing – and this is where it becomes absurd – we can only leave the plane four rows at a time. Zagreb airport does not allow more than thirty people on the busses that get us to the airport building. After sitting crammed together, 30 centimeters from one another for an hour, we have to keep our distance again.
We expected a wait at the border, yes, but we did not expect that long a delay! We were only 30 or 40 people, mostly Spanish traveling for work and people coming to check on their property and it took over an hour to get through passport control. The Croatian border police asked for our phone number and address and checked if we had a valid reason to enter the country. Again: No temperature measuring or health check-ups. They only gave us a flyer that told us who to contact if we felt sick and what rules to stick to in the country.
Of course, Croatia just started to open up again, so I do not expect a perfect procedure. However, I think this could've been done more smartly, for example, people filling out address cards for passport control on the flight already. Luckily, our flight to Split was the last one leaving Zagreb airport that evening and was a Croatia Airlines flight as well, so they waited for all of us. We left Zagreb with a delay of more than an hour and a half. If you have to travel and have a connecting flight, I can only recommend booking with the same airline, so your connection either waits for you or you get rebooked free of charge.
At least, our last flight was nearly empty, and people had full rows for themselves. I had the feeling we were all easing up a bit on that flight, although it was a pretty shaky one with a small propeller machine. Upon entering the airport in Split, we could finally disinfect our hands while waiting for our luggage. We only removed our masks after we had left the airport, I threw them away right away. I must say that I felt very unsafe and uncomfortable during the flight. The mask didn't provide enough protection by far, in my opinion, even though everybody was wearing them. I would have expected the airline to take more safety precautions, like leaving a seat empty or providing us with disinfectant. 
As you can probably tell, we had to fly. But I would not have gotten on an airplane if I could have avoided it! In my opinion, it is not worth the price (the flight was crazy expensive), the long waiting times, and the health risk! But if you have to travel via airplane and cannot avoid it, like me, I hope this article helped you a bit!