The area around Cape Town is famous for its Winelands, romantically nestled between the mountains of Stellenbosch. Wine Tasting is a very sociable affair - but not only Wine Tasting is something you should not miss in Cape Town! After all, anyone can taste wine.
And since I can't say no to a good g&t, the decision was easy: we visited the Hope on Hopkins distillery and did a gin tasting! Hope on Hopkins is a small distillery in Salt River - the district right next to the hipster hotspot Woodstock. It is located in a renovated factory building and the gins there are mainly made from local ingredients. And: from barley! This is a real specialty of Hope on Hopkins Gins!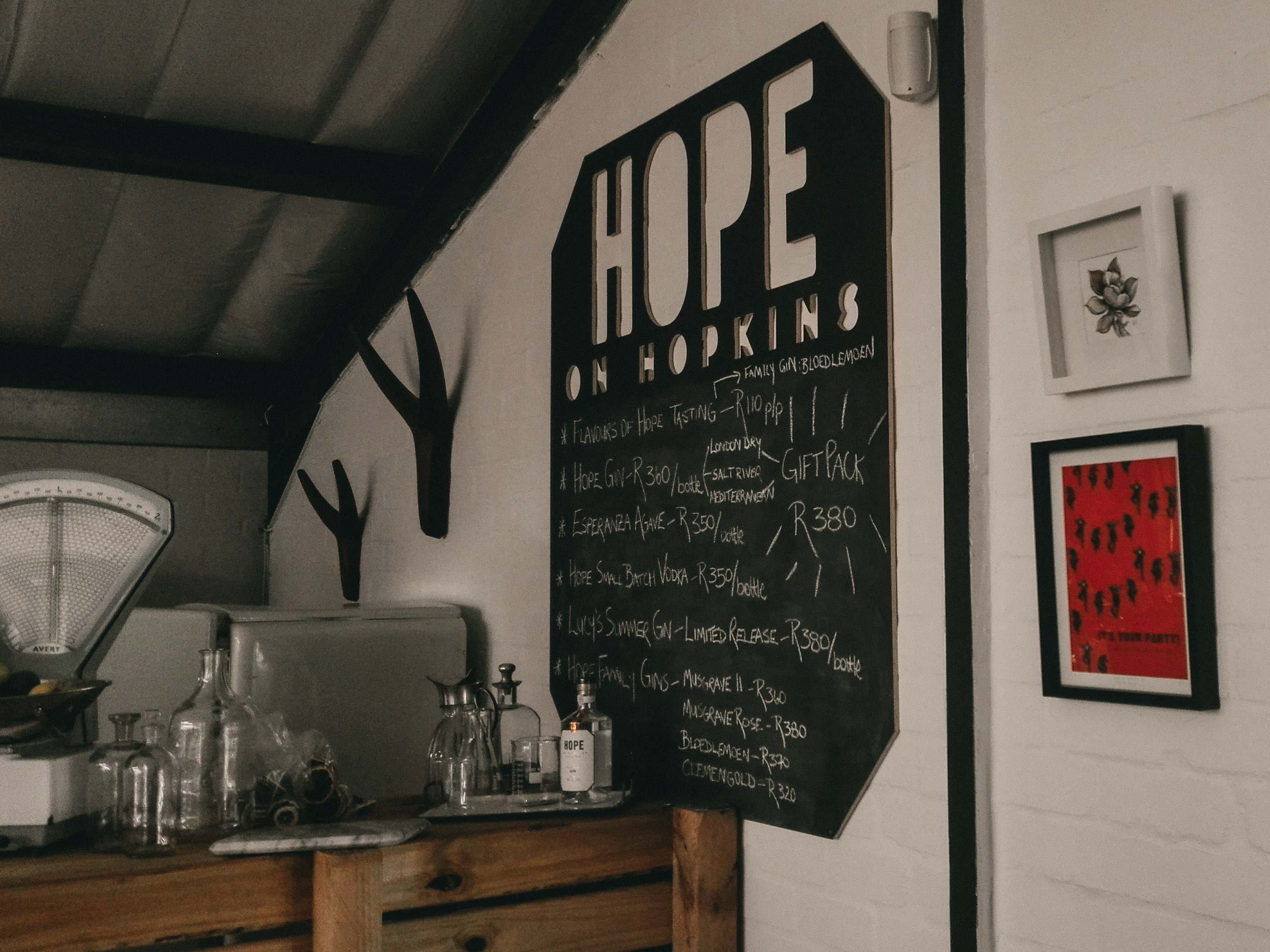 Hope on Hopkins opened in 2014. Three house gins are already in the repertoire as well as some specialty gins. Each gin has a very special character and taste. 
If you want to do a tasting, you need to make a reservation on their website.  Having said that, you get a very private tasting experience once you're there.
We are warmly welcomed and led up a narrow staircase to the tasting room on the first floor. From the gallery where the tastings take place, you can look down on the distillery. The atmosphere is relaxed, warm wood, and modern colors dominate the tasting room. The space between the tables is just far enough to not be disturbed by other conversations.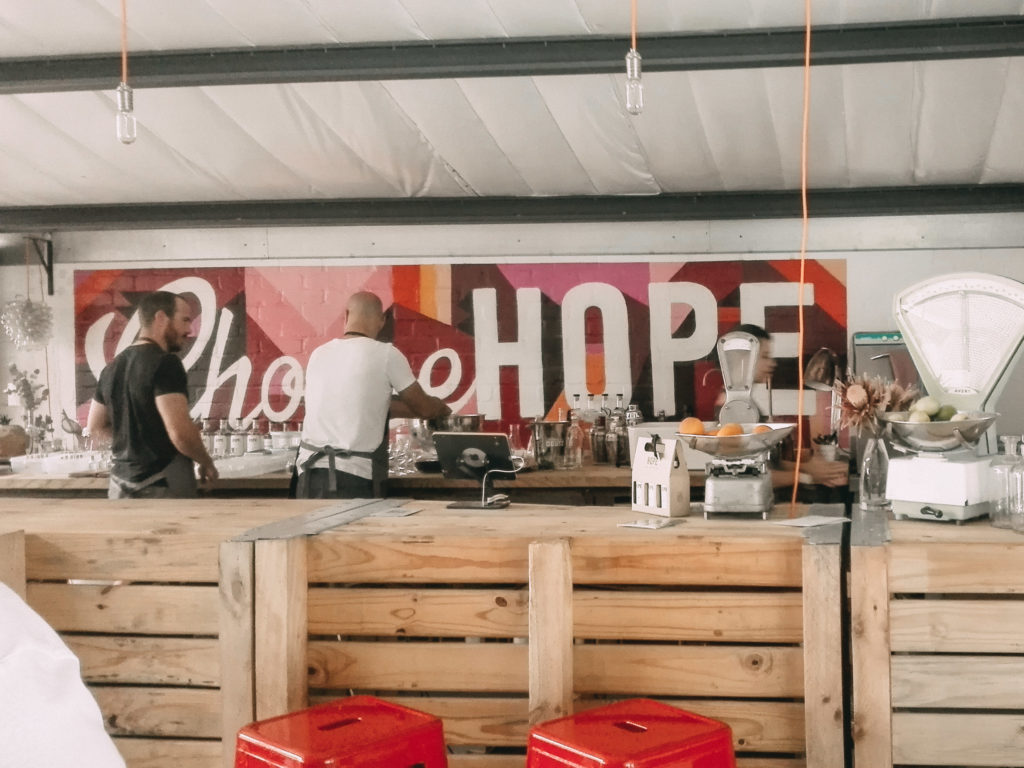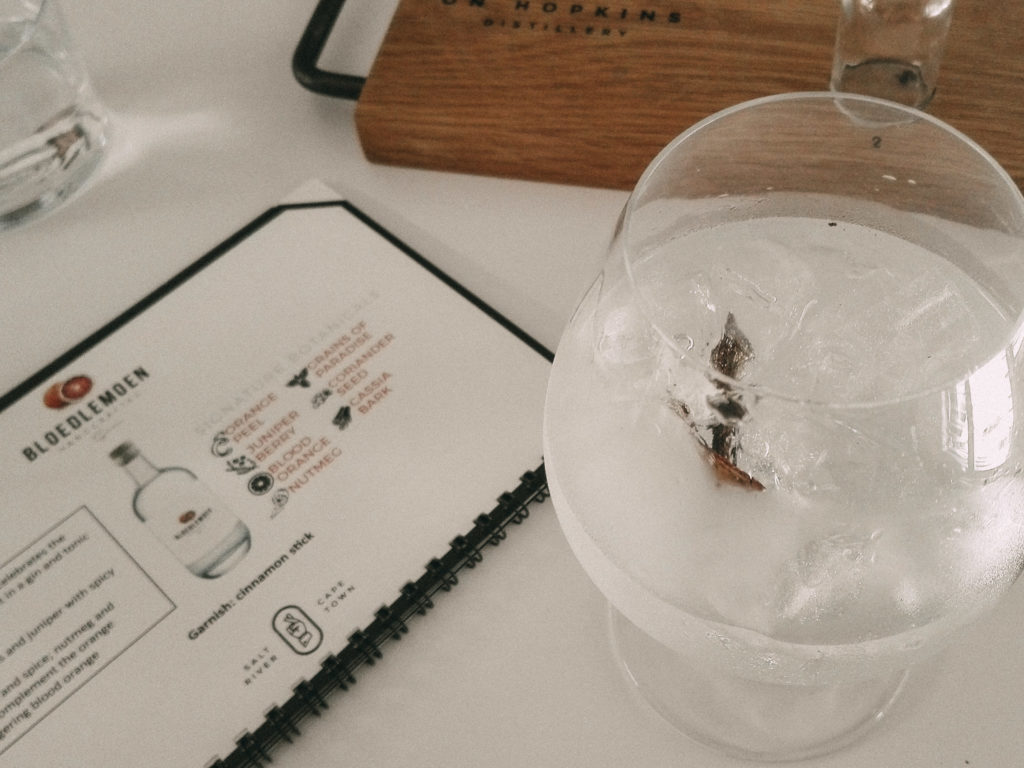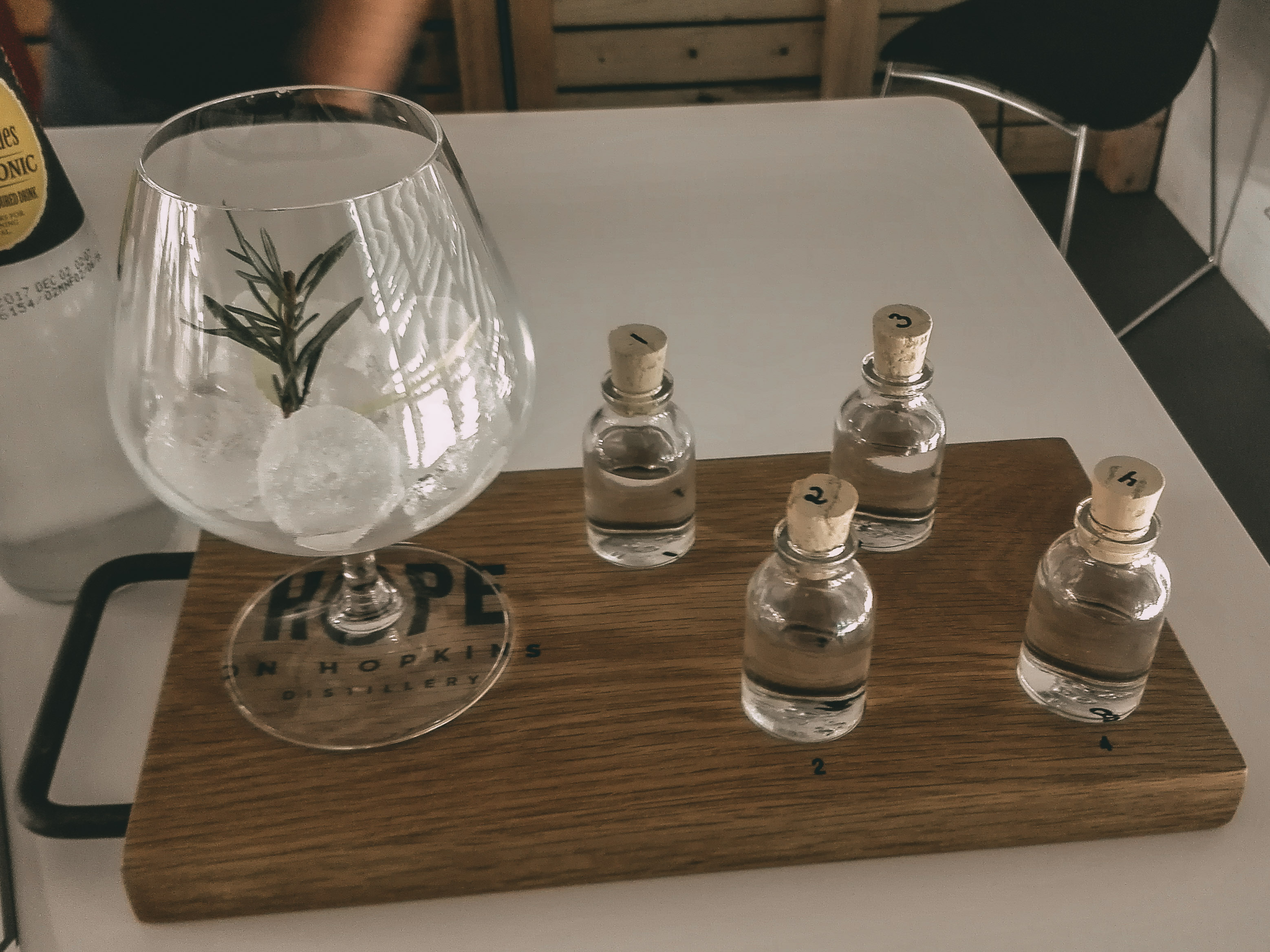 the gins you get to taste
You get to taste four types of gin. During the tasting, you get to learn a lot about the different drinks as well as suitable tonics and garnishes for certain flavors.
London Dry Gin I A traditional gin – but with a South African twist of rosemary and lemon
African Botanicals Gin I With Kapokbos, sweet, wild rosemary and buchu, a small South African shrub that gives subtle notes of blackcurrant
Mediterannean Gin I Gin from grape brandy, with olives, cardamom, and fresh herbs. Smooth and complex
A limited release Ginwe had Bloedlemon, a gin with subtle grapefruit notes
All in all we almost spent two hours in the distillery, enjoyed the gin, laughed, and cuddled Mr. Scruff, the dog.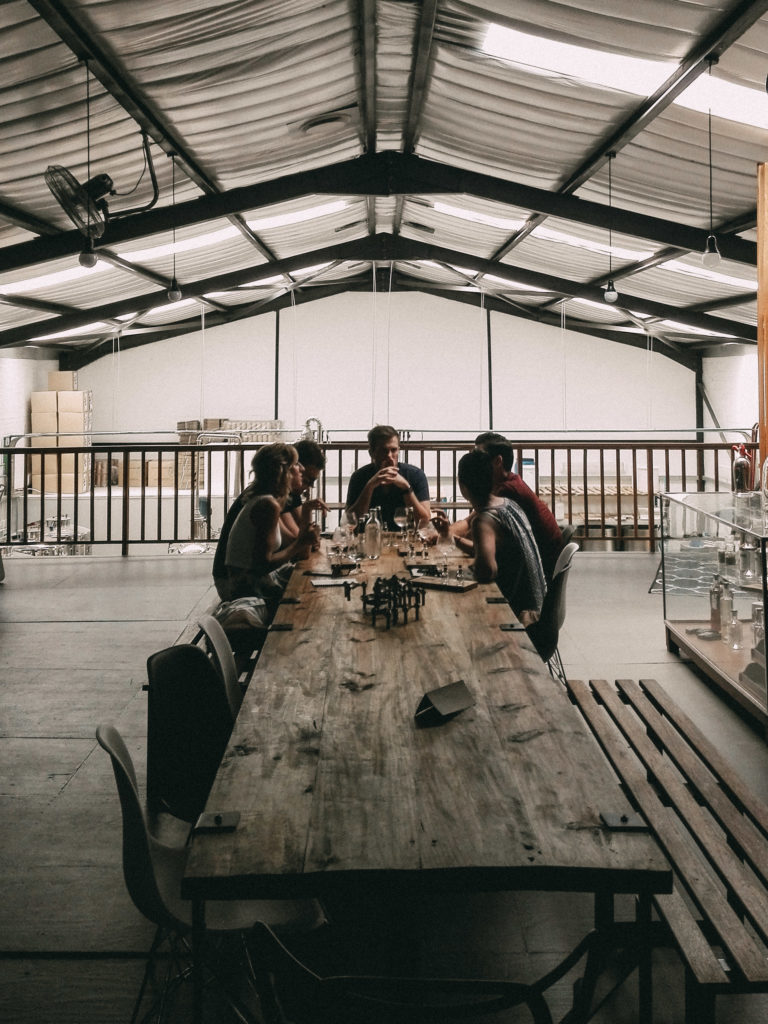 My favorite was definitely the Mediterannean Gin we drank with a basil leaf and which has notes of basil, olives, rosemary, thyme, and cardamom.
Unfortunately, the gins can only be bought at selected restaurants, hotels, and liquor shops – and in the distillery itself. So just go and buy it directly at the source – because Hope on Hopkins is definitely worth a visit! here.. Und natürlich wird der Gin in der Destillerie selbst verkauft – vielleicht einfach die beste Möglichkeit, an ihn ran zu kommen – denn einen Besuch ist Hope on Hopkins auf jeden Fall wert!