If you have been around for a bit and follow me on Instagram as well, you know that I love wine and that I would never say no to a delicious glass of cold white. Chances are, when you travel to Cape Town, that's also partly what you came for. Of course you can head to the wine lands for a day of wine tasting pleasure – but you don't even have to travel that far. 
A couple of beautiful vineyards are tucked away in the Cape Town suburb of Constantia. And don't you even worry about getting there and back – the red bus has got you covered and takes you directly to Constantia's doorstep. The lush Cape Town suburb is especially known for its crisp Sauvignon Blanc, so if you are a white wine drinker like me, you will just love the Constantia vineyards. 
Read more about different tasting options in and around Cape Town
As  the Constantia suburb is super beautiful and each vineyard has its very own charm and story, it's hard for me to pick favourites, so I will just show you some farms I especially liked. However, I just recommend you to best visit all the wine farms in Constantia and decide for yourself which one charmes you most!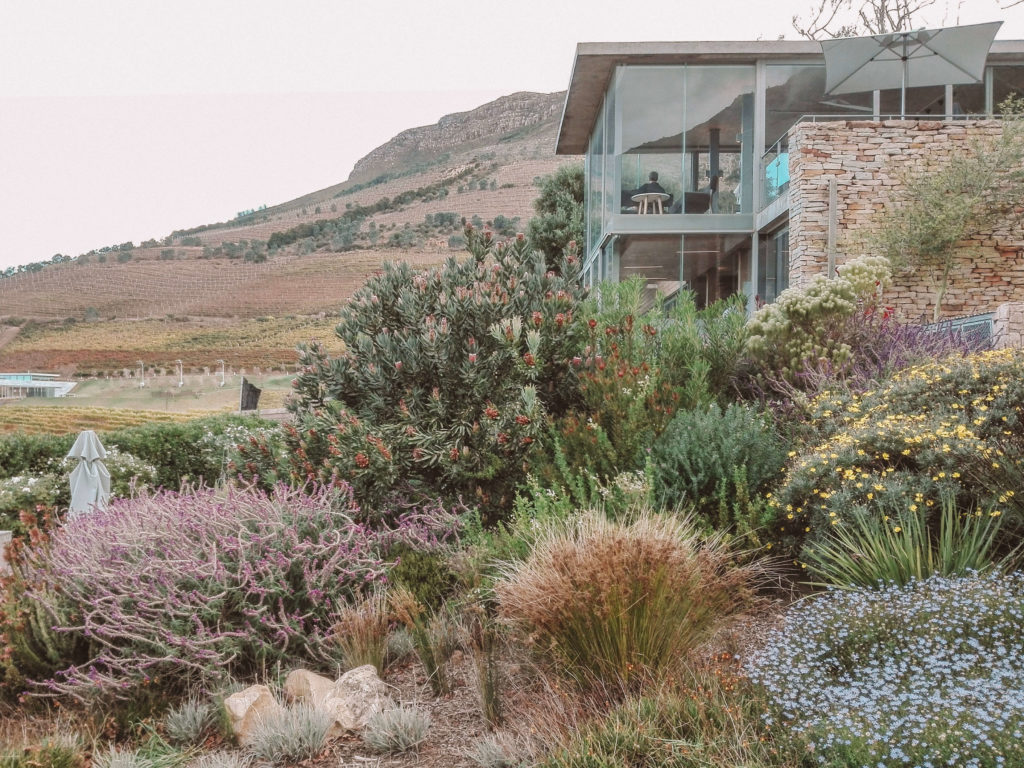 Uber – The most comfortable option would definitely be an Uber driver. It is not a designated driver but whenever you need a car to head to the next stop, you just have to book one on the app.
The red bus –  Constantia can also easily be done by the red bus that has a designated wine route. When you hop on the blue tour that takes you around the Cape peninsula you can change to a purple route at one stop. This one takes you to the biggest Constantia wine farms. Pros: You can use your normal sightseeing ticket. Cons: You don't get to choose the wine farms you want to see.
Organized tour – Of course you can save yourself all planning and just book yourself a tour*. That way you can be sure to see the best Constantia has to offer and learn something about wine and the region too.
Well, and of course you can also just follow me guide here!
They say, you should save the best for last – I say: Why not start with a special treat? And Beau Constantia is definitely a special wine farm. Nestled into the mountains in a garden of Cape flowers and Fynbos, the tasting room overlooks the lush green grapes and the Constantia valley. The wine farm is also famous for its Restaurant, the Chef's Warehouse that one several prizes across the country. If you want to stay for lunch or dinner, make sure to book in advance though.  
The smallish tasting room can get quite crowded, so either visit a bit later in the day just before they close or buy a bottle of wine and just enjoy it in the green grass outside of the tasting room. Bottles start at 125 ZAR, a tasting is as little as 60 ZAR per person and the fee is waived if you buy a bottle after.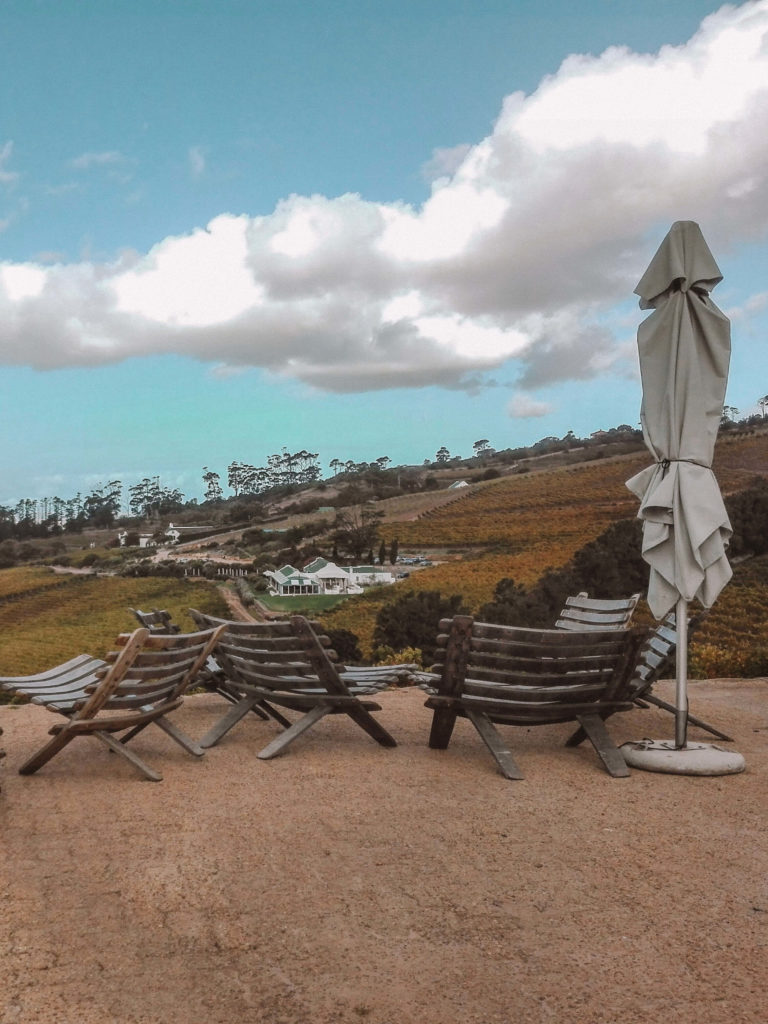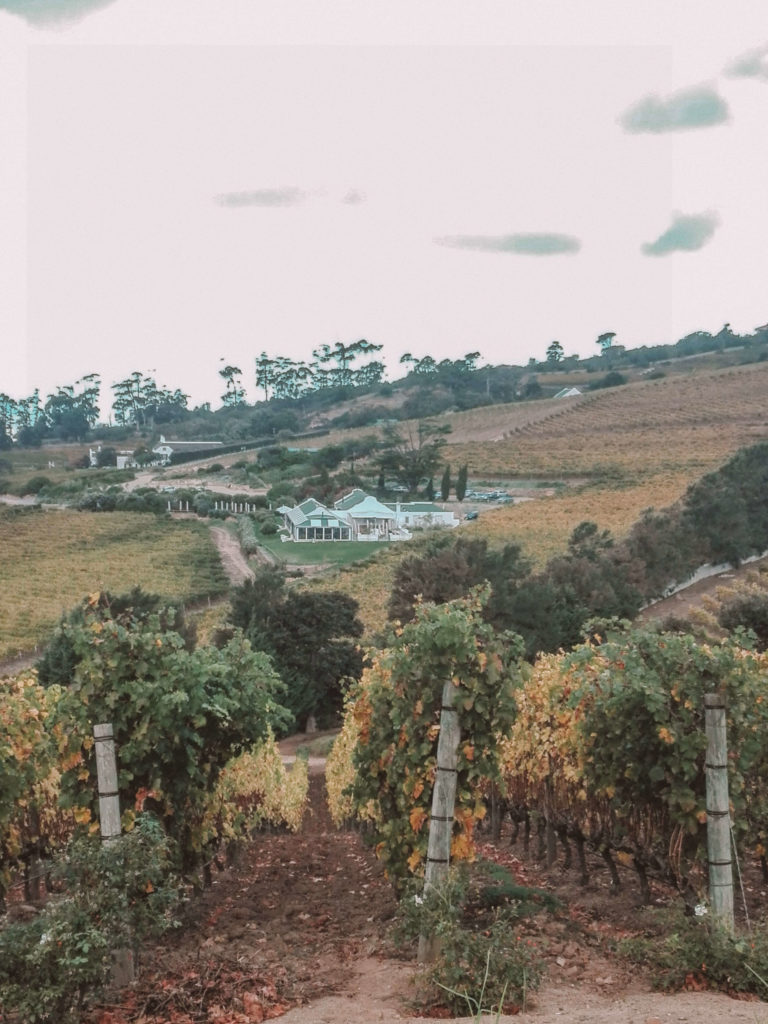 Hidden away on the slopes of Eagle's Nest mountain is the Eagle's Nest Winery. The vineyard won several accolates for its delicious handcrafted Viognier, Shiraz and Merlot. No wonder the wine grows so well, close to the sun on the steep slopes of Constantia Valley.
The small boutique winery has a beautiful tasting room with an even more beautiful garden and their platters that accompany the wine are delicious – freshly made, locally produced food. You can taste their wines for as little as 75 ZAR, for a 100 ZAR you can get a tour of the private trails and biodiversity of the wine farm – or even taste the wine in the middle of the vineyards. Pre-booking for those is required though.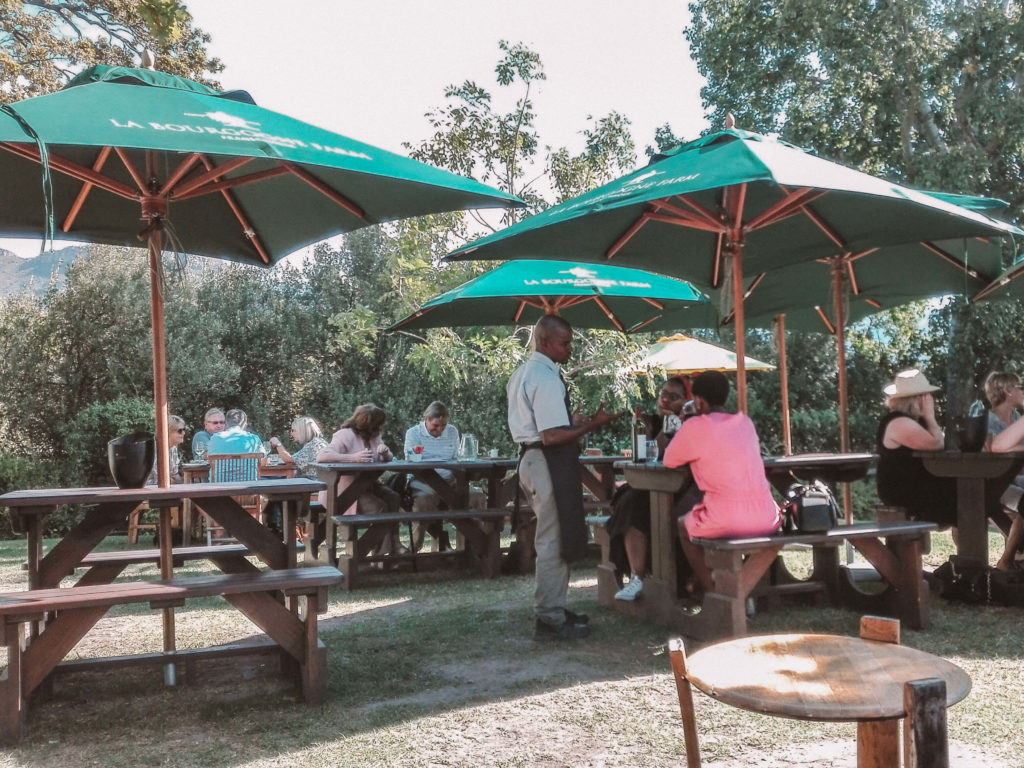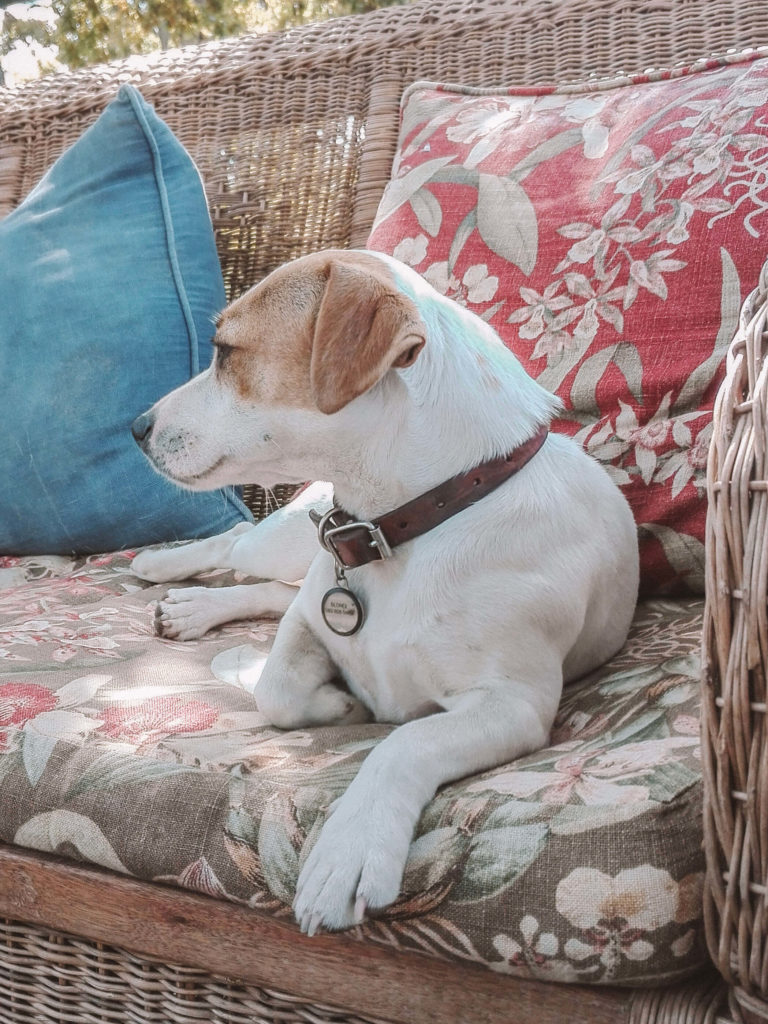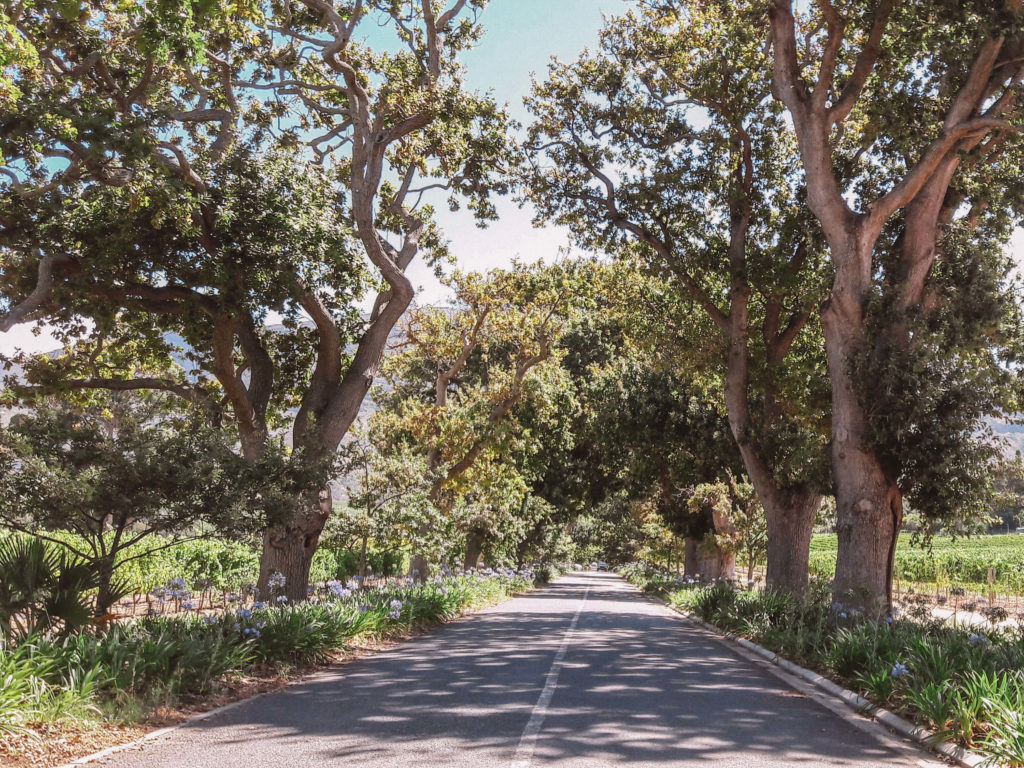 Buitenverwachting is Afrikaans and means "beyond all expectations" in English – and beyond all expectations you find this little jewel at the end of a dusty dirtroad. This little vineyard was the first on the Cape to produce organically sourced wine. They also have animals on their farm and the whole atmosphere there is very chilled and family-like. Also, their Sauvignon Blanc is incredible!
For a tasting of five wines, you pay 60 ZAR – or you just go for the full bottle and enjoy a crisp white under the old oak trees. Their restaurant that serves locally produced food and has a coffee and gin bar to offer, is well worth a visit too. 
Those are a couple of my favourite vineyards in the Constantia region. I can also recommend Constantia Glen, Groot Constantia and the Silvermist Vineyards warmly. I guess I just have to tell you about those in another article!
More about food and drinks in Cape Town