I get many questions about Bosnia-Herzegovina: Is it safe? Do you need special vaccinations? Is the medical system good enough? Is it safe to drive? Do you need a visa? What about land mines? So I thought I'll write down all my travel tips in this article to help you plan your trip.
Bosnia-Herzegovina is a wonderful country with great nature, interesting cities, delicious food, and incredibly friendly people. If you can, rent a car and do a road trip around the country. This way you can see everything and get to know the country and its people best. Also, getting around by public transportation can be tricky as the touristic infrastructure is not that well developed yet.
Travel tips for Bosnia-Herzegovina
The easiest way to get to Bosnia-Herzegovina is by plane. Low-cost airlines have discovered the country by now and you can get cheap flights with WizzAir or Eurowings from various European airports.
Another option is flying into Croatia and taking a car from there (keep in mind though, that Bosnia is not part of the European Union , therefore it can be expensive to rent a car and then cross the border) ..
.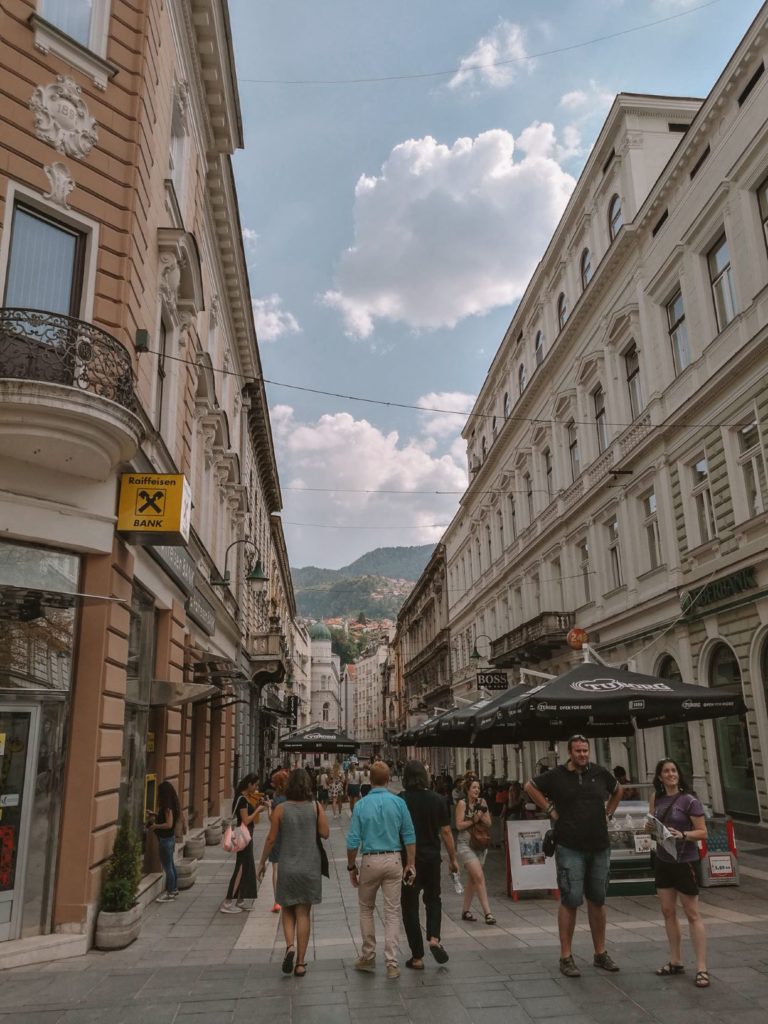 The best time to travel to Bosnia and Herzegovina depends on what you want to do. The early summer months are good for city trips.
Cultural events like the Sarajevo Film Festival or the Red Bull Cliff Diving in Mostar. Zu diesen Zeiten ist viel los – das mag man, oder eben nicht 🙂
In winter, smog in the cities can be bad but the skiing resorts are beautiful and cheaper than in Austria and Switzerland. Actually, Bosnia-Herzegovina is an interesting destination all your round.
You have the choice between Airbnb apartments , private rooms, or hotels. In the last years, more and more Bosnians recognized the potential of private rentals and rent out a room or apartment during the tourist season.
A night can be as little as ten euros. Keep in mind to ask if your host will register you with the police.
Hotel rooms are reasonably priced at 25 to 40 euros a night – except for your luxurious five-star-stay of course.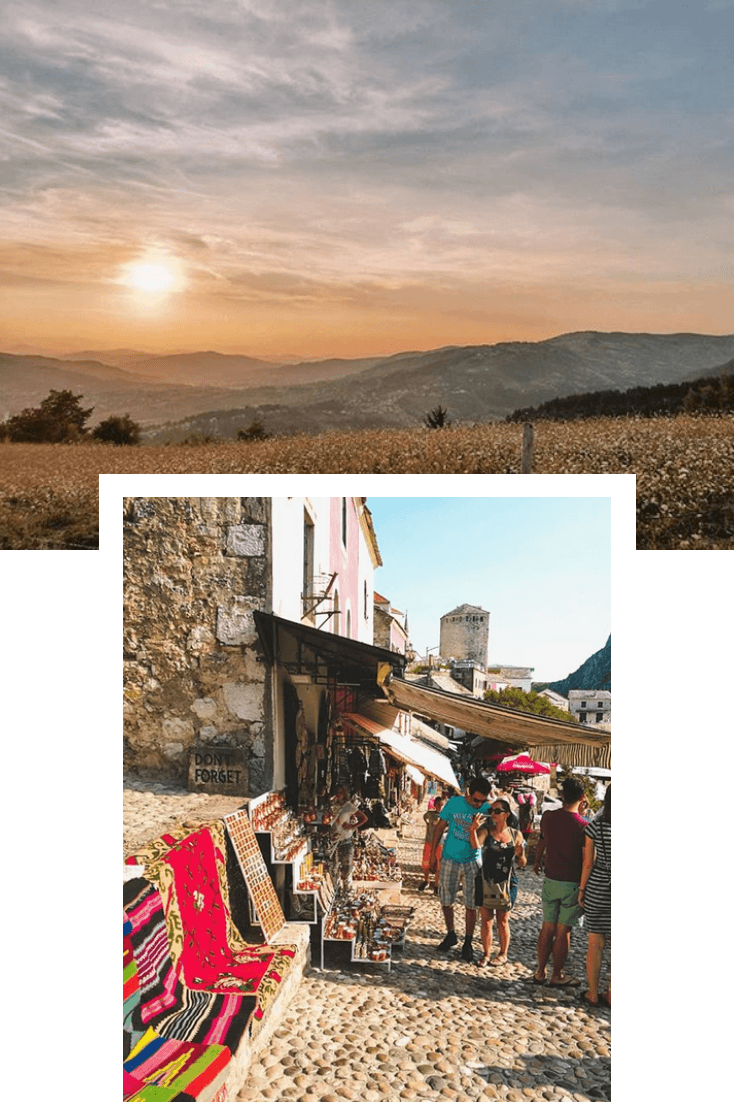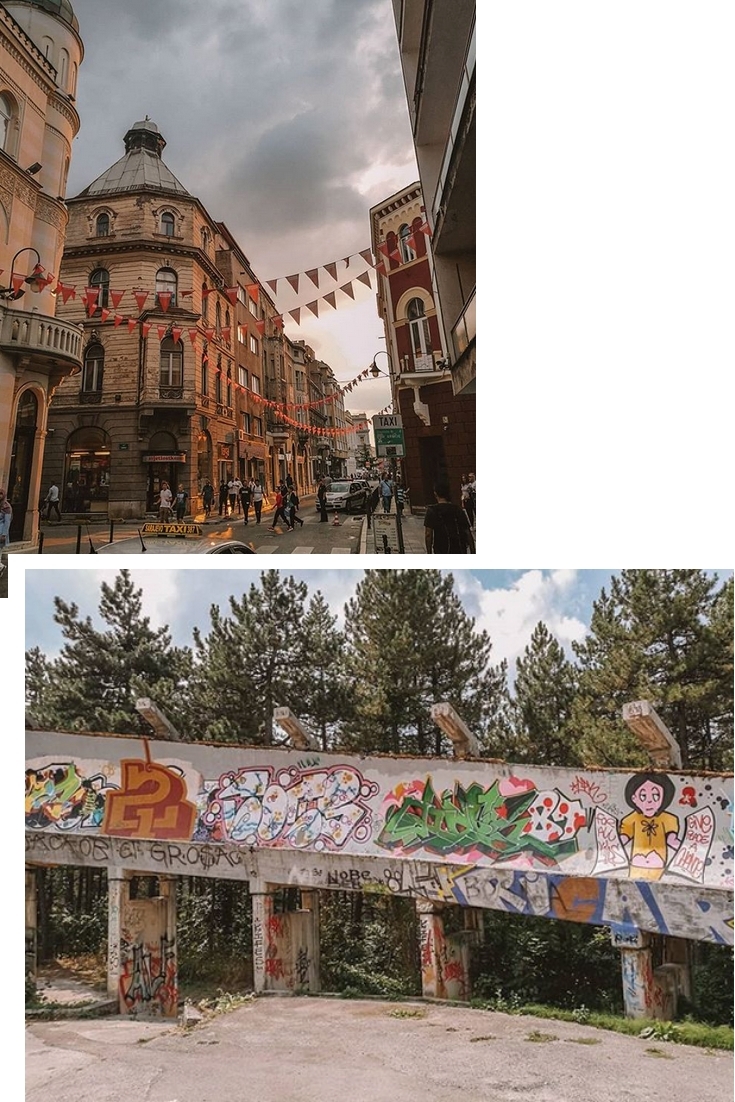 A holiday in Bosnia is a real bargain!
You get a full meal including drinks for three to seven euros and accommodation from ten euros per night. This leaves a lot of your travel budget for activities, museums, and events.
The currency in Bosnia is the Convertible Mark (KM or BAM for Bosnian Mark). BAM is linked to the euro, so the exchange rate never fluctuates and is always exactly 1,95583 KM.
Your cheapest option for mobile data is a som card from haloo. It costs the equivalent of 2,50 Euro for 2 GB Internet and is available at most kiosks.
Additionally, Free WiFi is available in most cafés and restaurants and even on the train.