I love exploring new destinations and diving deep into the culture and local cuisine - I travel slowly and mindfully and want to offer my readers a deeper insight into a destination.
Over the past few years, I have used my love of writing, photography to create authentic travel content for brands, small businesses or hotels. I love to use different creative methods - visual and words - to tell the story of a place.
I also integrate my professional experience in print journalism and PR as well as my personal experience as an expat in different countries into my work and my articles. My focus is therefore on travel stories that go into depth, tell a story and take the reader with them. At the same time, I am an advocate of traveling slower and more mindfully, supporting local communities and thus contributing to a positive change in the travel industry.
I live in Sarajevo at the moment and am open to projects in the Balkan region and beyond.
Blog:
80 %
Germany  |  15 %
Austria |  3,2 %
Switzerland  
45 % female-identifying  |  54 % male-identifying
18 – 34 years old 
–
Social Media:
22 %
Germany  |  22 %
Bosnia-Herzegovina |  9 %
United States  | 5 %
Austria  
70 % female-identifying  |  30 % male-identifying
25 – 44 years old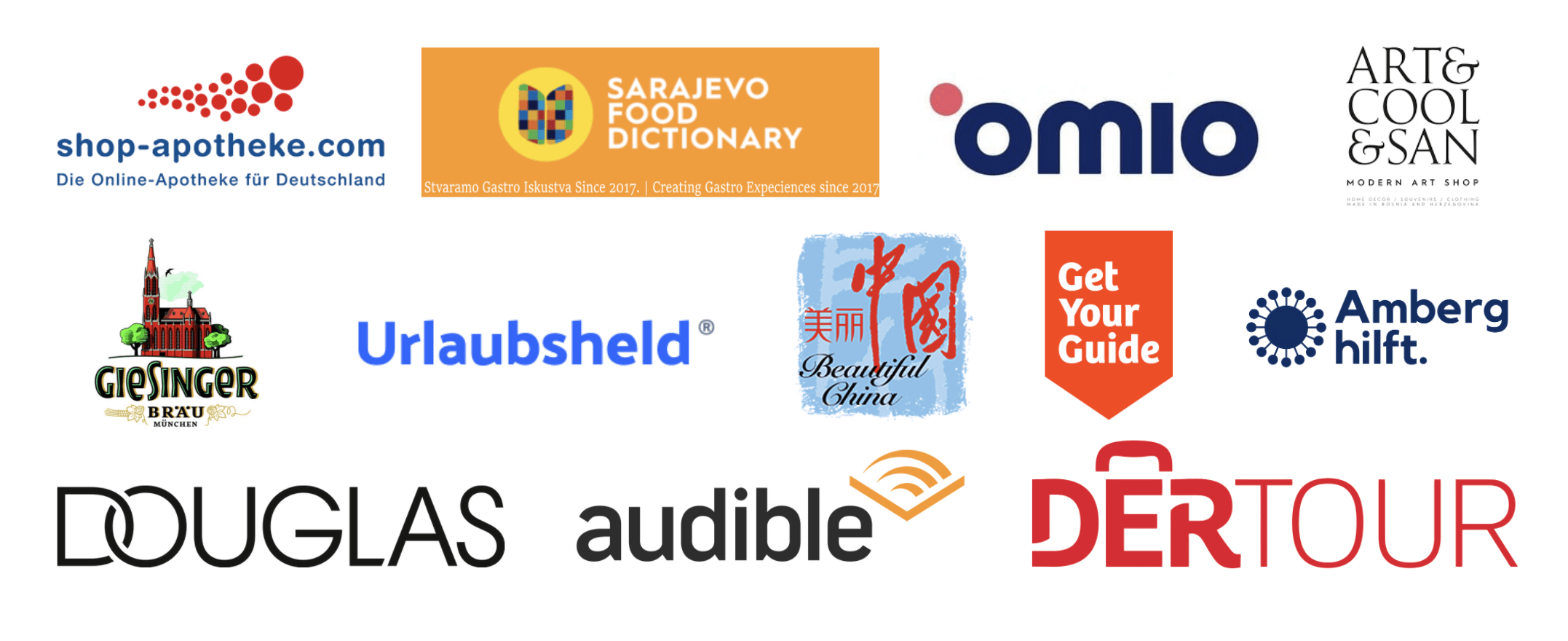 Press Trips  | You show me the beauty of your country and I take my readers on the adventure. Press trips include coverage on my blog and social media channels

Sponsored blogposts  |  I'm happy to write natural sponsored blog posts about products that fit the themes of travel and expatriation

Reviews of hotels and attractions You own a cool hotel or restaurant or offer a great experience or product? I like to take the readers of my blog with me on my experience and share my impressions on social media and my blog

Content Creation  |  If you like my writing and would like me to create content for your website, publication or blog, feel free to contact me

Social Media Takeover  |  Are you looking for someone to manage your social media channels? Just drop me a line. I'll take over social media management and/or your channel in a short takeover

Long-term or affiliate partnerships  |  I'm happy to work long-term with partners or products that convince me and that I'm happy to recommend to my readers
Creating video content |  With several viral reels, I have gained experience on Instagram in the requirements for successful video content and like to create short video clips