Who would've thought I'd end up in Bosnia and Herzegovina – not for a vacation, but to live here. Certainly not me! But here I am, spending the summer in Sarajevo, enjoying to explore this place and its surroundings and – if COVID lets us do it – the whole country.
I take it, that Bosnia and Herzegovina is not exactly on top of many bucket lists – incomprehensibly so! The country is very central in Europe, it's easy to explore the Balkans or travel further to Western Europa, it's very safe, it's cheap and it's incredibly beautiful. So if you are a digital nomad looking for your next destination: Put Sarajevo on you list!
You might have a whole ton of questions about working and living in Sarajevo. I tried to answer the as thoroughly (and honestly, because we all know not all is gold) as I could, to give you a comprehensive overview. If you ask me, Sarajevo is the perfect location to spend a summer in Europe, learn about a unique culture, taste delicious food and explore beautiful nature. I wouldn't want it any other way to be honest. Spending the summer here feels like a little break from reality and after the rough start 2020 had, a little getaway is just the right thing.
The best thing about Sarajevo…
Sarajevo feels like a very young city – there seems to be a new event or restaurant every other week. A lot of them don't make it for a very long time, but it makes the city lively.
It's a place with a lot of creative energy, which I find very important for my work. There are a lot or artists and people are very inventive and imaginative when it comes to new ideas.
Additionally, Sarajevo is very central in Europe and cheap to live and work.
What time of the year should I go there?
The Bosnian capital has a continental climate which means, it's a city best enjoyed in the spring and summer months. From May to September, the weather is warm and July, August and September are mostly dry.
Winters in Sarajevo can get very cold with up to -20 degrees and heavy snowfall. More so, the air quality is incredibly bad in winters due to old vehicles and heating with coal and all other kinds of fossil fuels.
What languages are spoken?
English is mostly spoken by the younger generation, the older people might now the basics. Many Bosnians also speak German more or less well as a lot of them fled to Germany during the war. If you leave the bigger cities, you might be better off with knowing a view Bosnian sentences. You find a few useful ones here..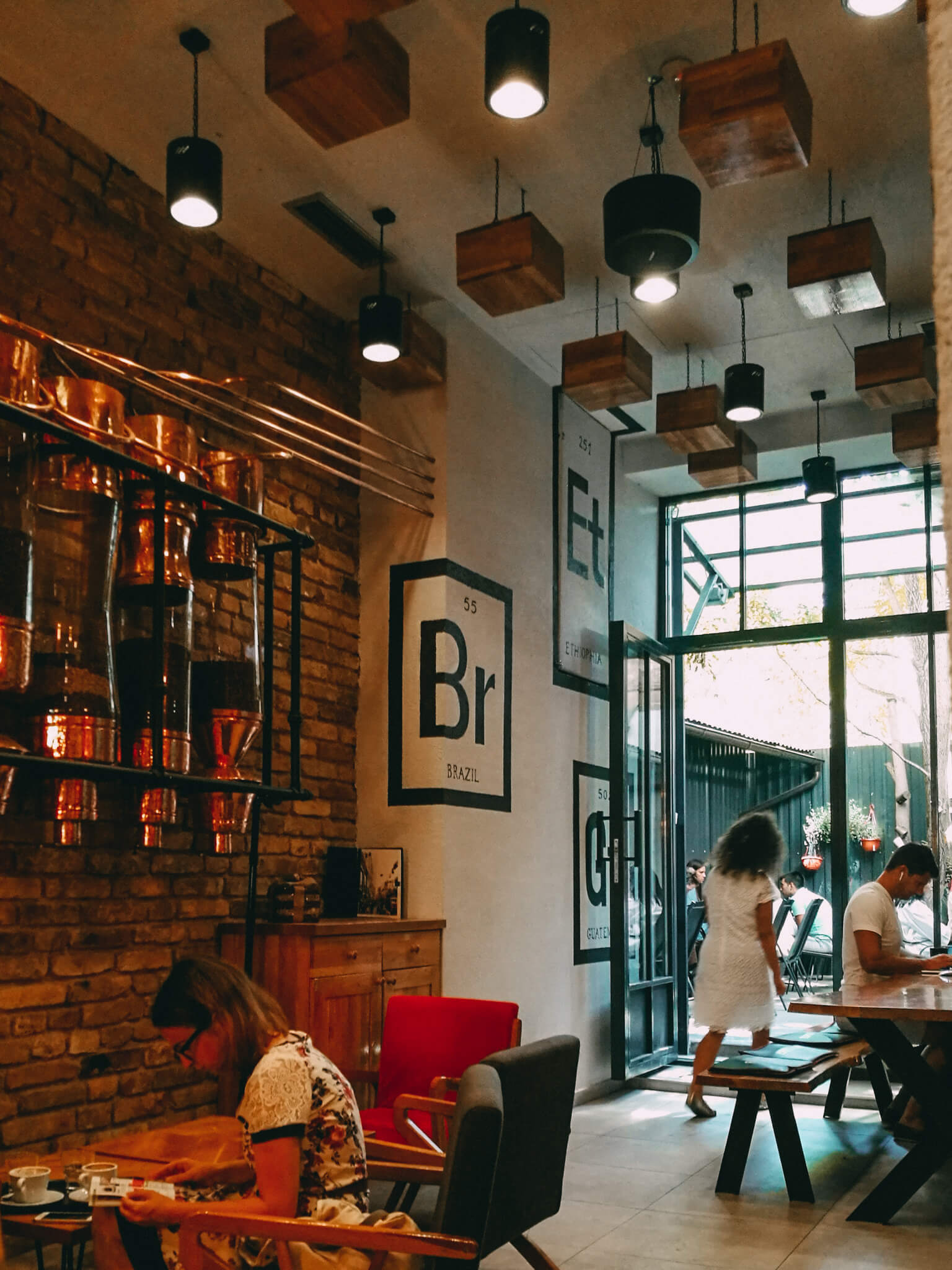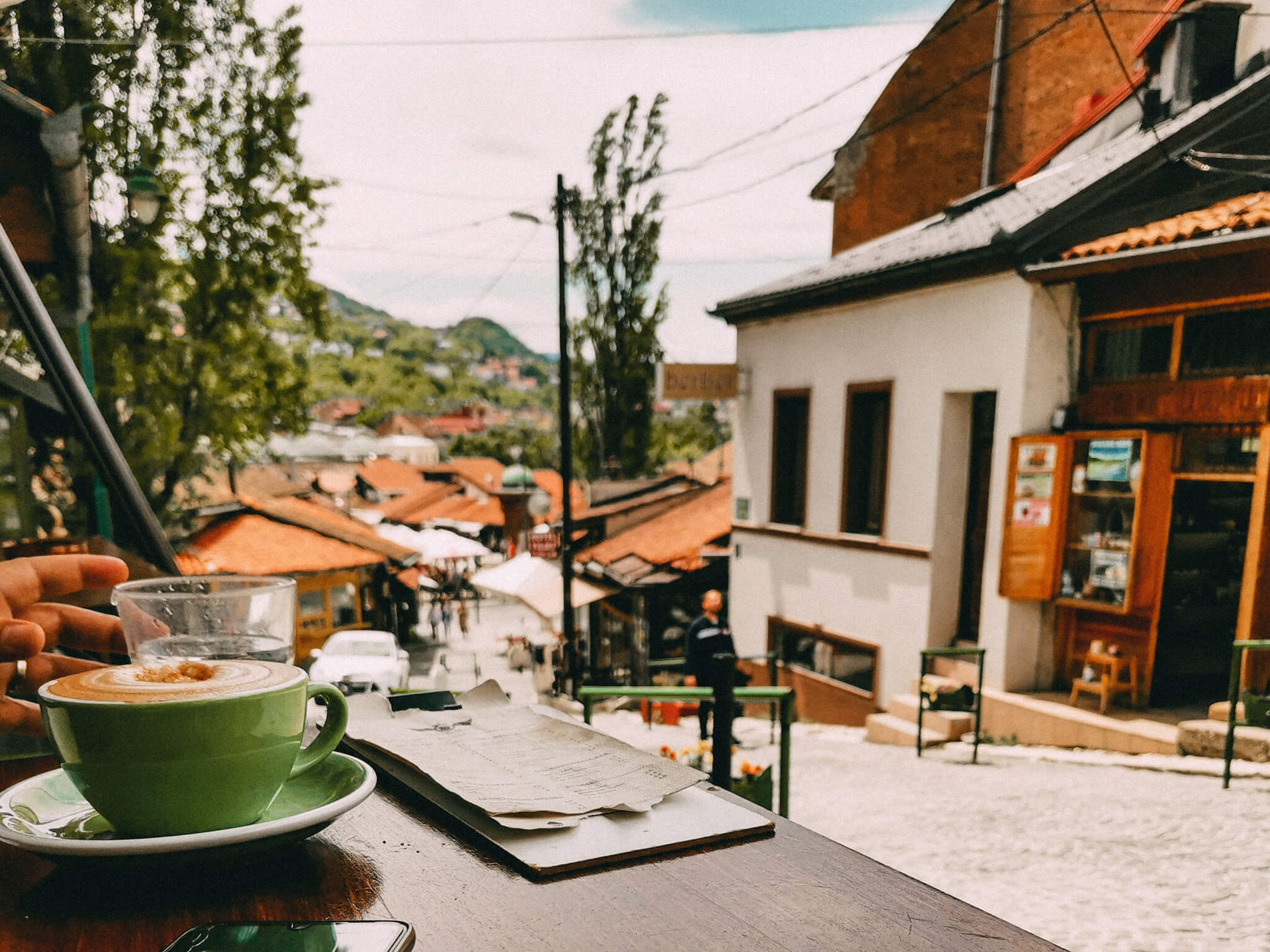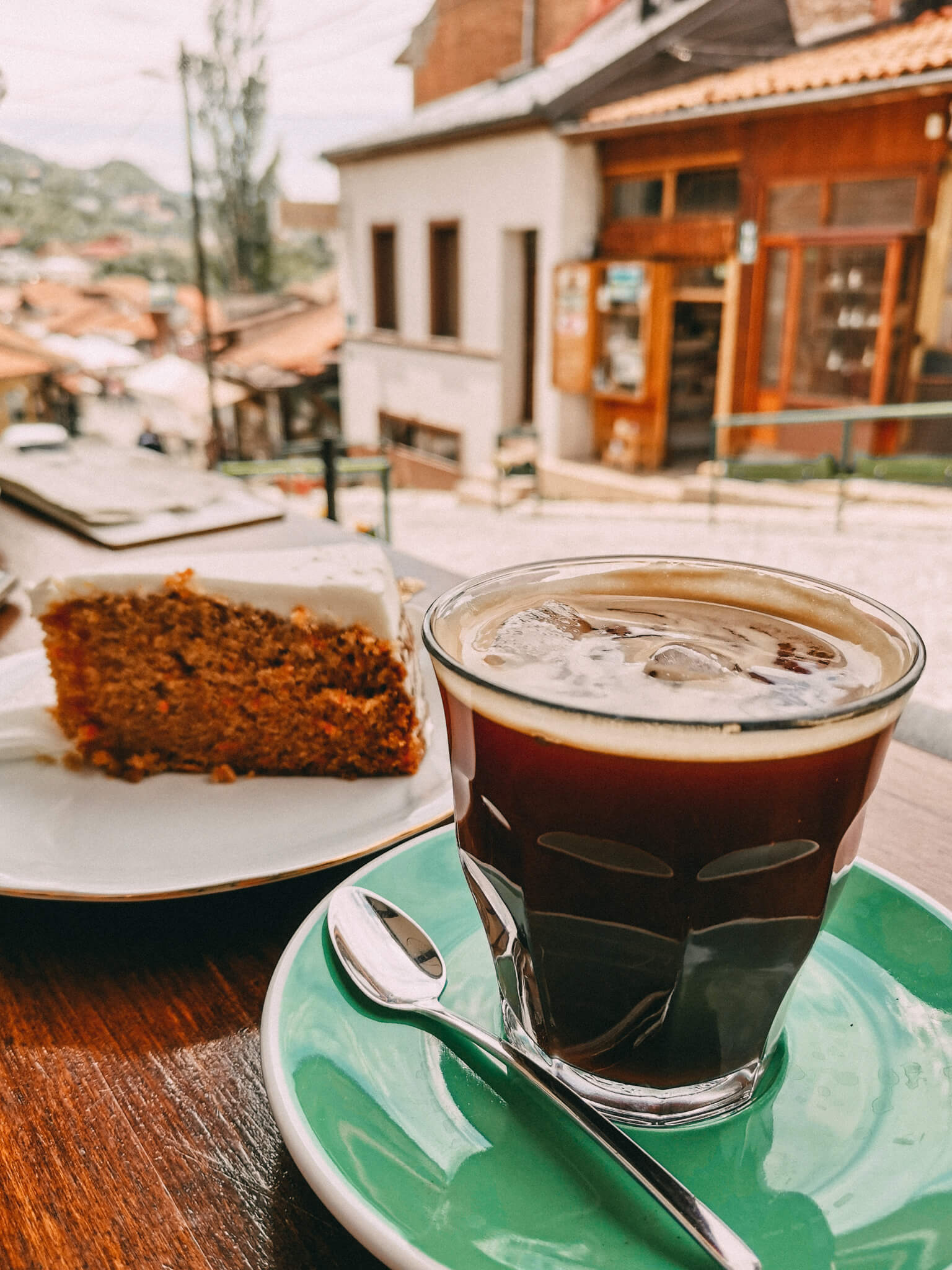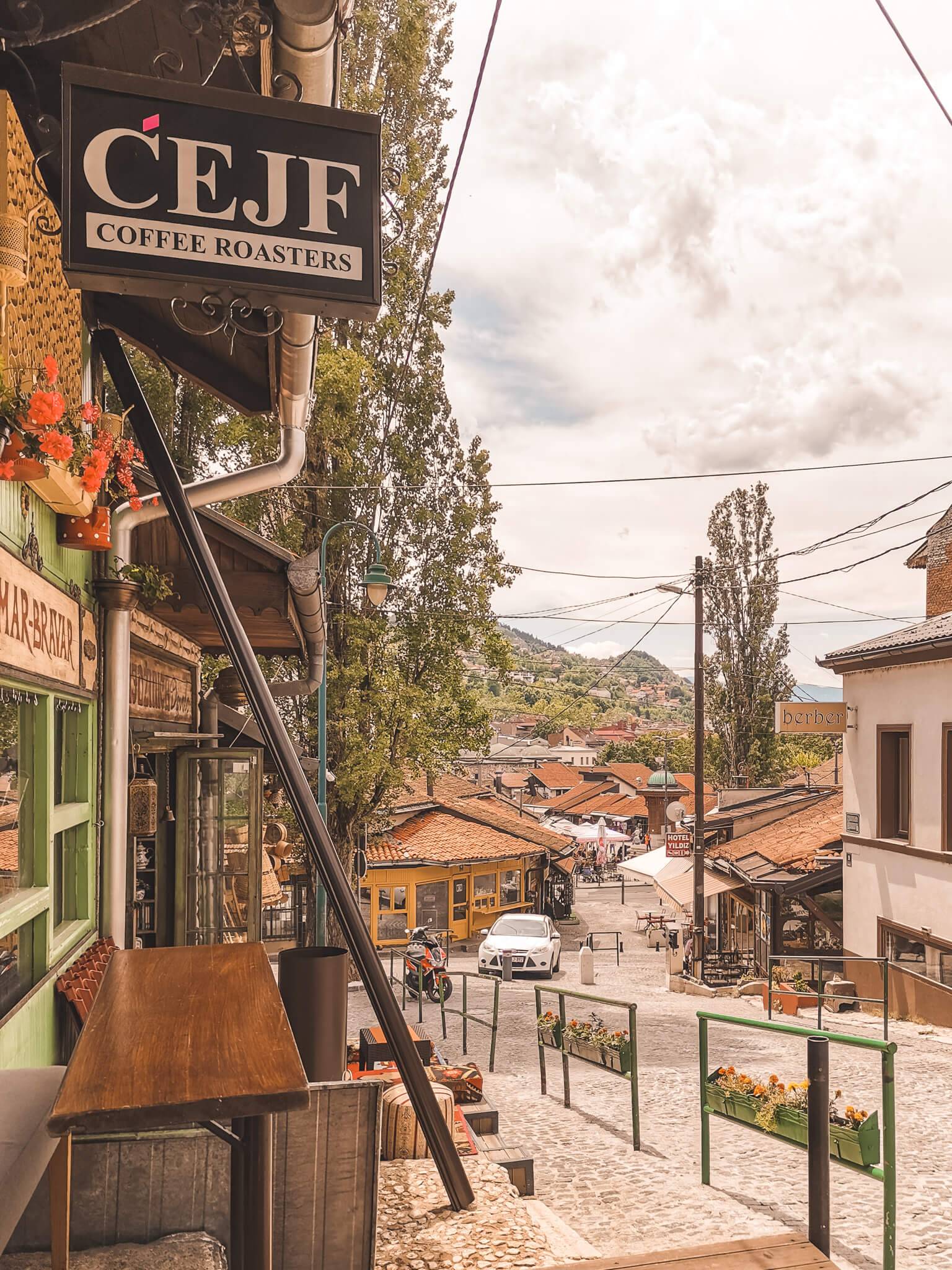 Is Sarajevo safe for digital nomads?
Sarajevo is a very safe city and as a tourist you shouldn't encounter any problems really. Just take care of pickpockets in the busy old town and public transportation and persist on the taxi driver to turn on the taximeter so you don't get ripped off.
Traffic in Bosnia and Herzegovina in general is a bit crazy, so always double check, before you cross the street. And I'd say it's evident to not enter any ruins you might find as the old structures might actually collapse anytime.
For all you solo traveling women out there: I never felt unsafe in Sarajevo and would generally say, it is a safe city for women also.
How is the internet and mobile data?
The mobile data connection in Sarajevo is generally good as long as you stay in the center. The city is surrounded by mountains so if you leave the center you might encounter problems with some phone providers.
The best phone providers are BH Telecom and haloo. With BH Telecom, you get  7 GB of internet/month for 7,50 Euros. haloo might have a slightly worse connection than BT Telecom in some areas but is also cheaper. You get 4 GB/month for 4 Euros and normally they just give you some bonus data every time you recharge. For choosing the 4 GB option, I always get a bonus of 4 GB, so it's basically 8 GB for just 4 Euros.
Almost all cafés and restaurants in Sarajevo offer good and free WiFi as well as the old town of Sarajevo itself, so it's easy to work from anywhere.
What neighborhood should I stay in?
The neighborhoods Marijin Dvor and Skenderija are very central and close to the two big shopping malls of the city, SCC and BBI as well as many cafés and co-working spaces.
Mejtaš is another very nice and central area in walking distance to the old town and a little bit more quiet than the other two. Also: It's one of the neighborhoods that get a lot of sun. Other cool neighborhoods include Grbavica or Kovačići – they are safe, a bit cheaper then the center of town and within a 20-minute walking distance from the city.
As Sarajevo is a hilly city sitting in a valley, the neighborhoods on the slopes of Trebević mountain (such as Bistrik) only get sun until noon. So consider this when you look at an apartment in the morning.
How can I find an apartment?
Olx.ba like the Bosnian version of eBay and a good place to look for an apartment or a private house. It is not unusual for your landlord to live with you in the building.
If you don't like the hassle of browsing through a ton of listings, you can always emply an agency to help you with the search. I can recommend Tim Nekretnine they speak English as well. Normally, in Sarajevo the tenant doesn't have to pay a brokerage fee, the landlord does.
Another tip when looking at a place: Don't let a dirty or broken facade fool you –sometimes really nice apartments hide in old communist buildings.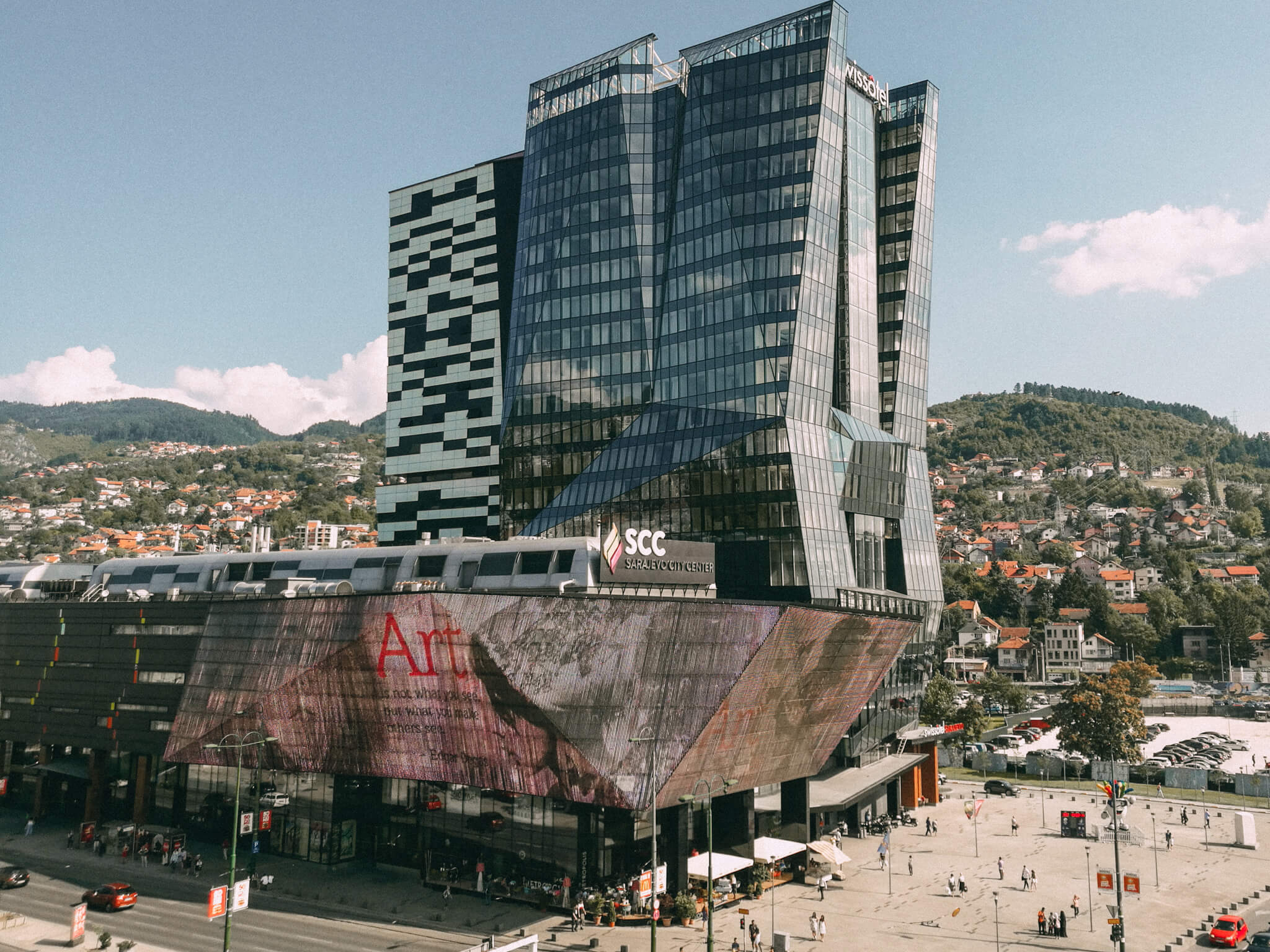 What if I need to see a doctor?
It goes without saying that you should have travel insurance when you want to live and work abroad.
In Sarajevo there are several good private hospitals and practices you can visit, for example SaNaSaThe treatment there is just as good as in the rest of Europe and you can get everything you need.
Which are the best cafés to work from?
Are there co-working spaces in Sarajevo?
Yes, there are a few in the city center to choose from and they definitely pay out if you have to talk on the phone a lot, print stuff or just like to have your own desk. Otherwise, cafés work great here.
I found this to be a bit of a challenge really. People here are nice and open but all have their groups of friends already. Also, I didn't find a lot of expat groups on Facebook or Couchsurfing to connect with people. However, people in the "Sarajevo Young Expats" group on Facebook are very nice and helpful.
What else is there to see?
Around Sarajevo, there is a lot to do and see. There is the spring of the river Bosna (vrelo Bosna) and the Bosnian pyramids in Visoko. You can go hiking on Trebević or explore the other Olympic mountains.
A nice day trip from Sarajevo is the city of Mostar, the Dervish house in Blagaj, Kravice waterfalls or the artistic village Počitelj. You can even drive to Croatia or the seaside for a long weekend. The easiest would just be to rent a car for longer trips as public transportation in Bosnia is not that good.
The worst thing about Sarajevo…
The traffic in the city is bad and people don't take care of pedestrians. Some places, it can be incredibly dirty, people don't worry about the environment that much. In winter, the smog and people smoking in restaurants and bars are a real problem.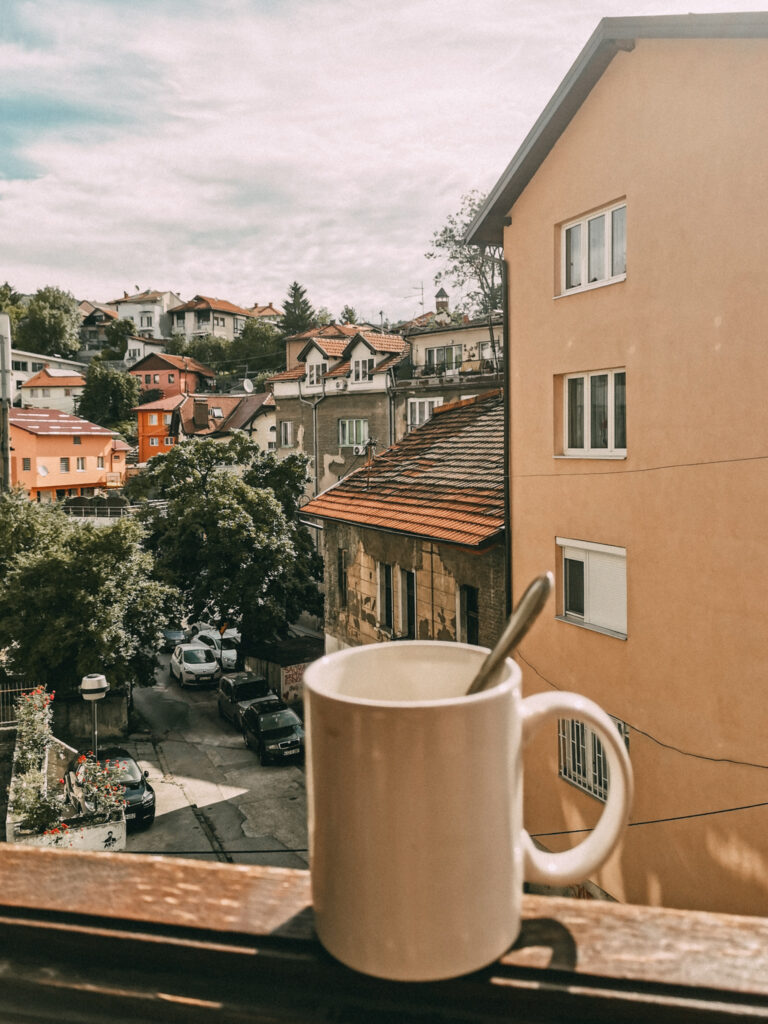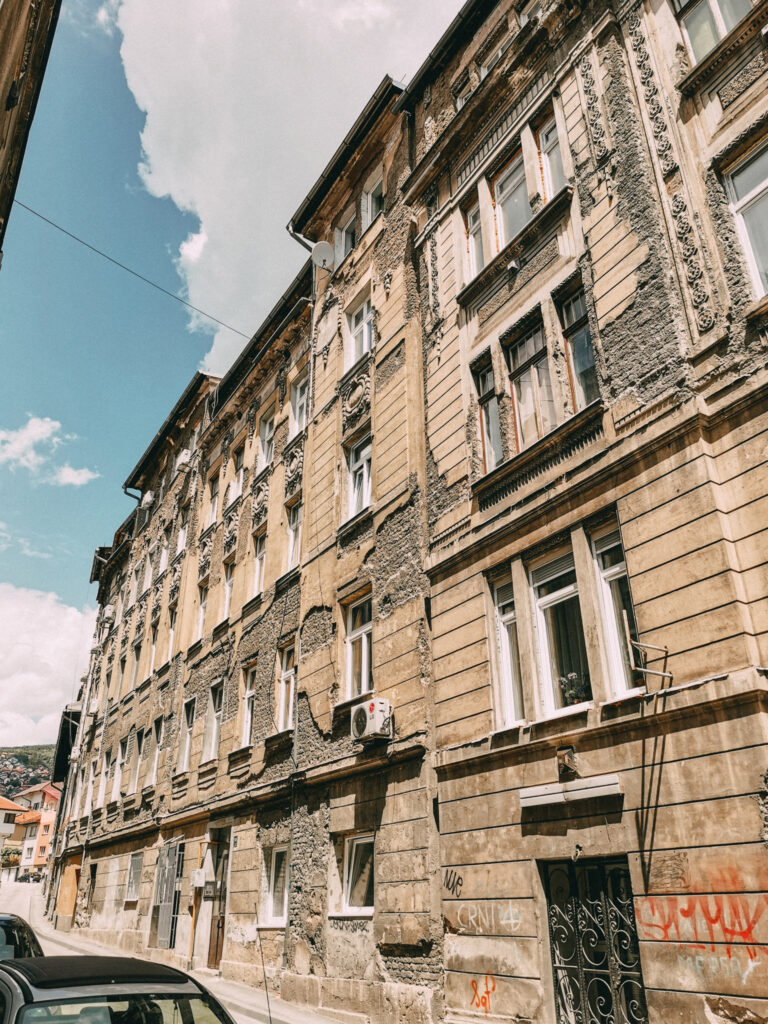 Mehr infos für digitale nomaden in sarajevo
BUDGET FOR DIGITAL NOMADS IN SARAJEVO
The currency in Bosnia is BAM, Bosnian Konvertible Mark.
1 EUR equals 1,95 BAM and this never changes as the BAM is tied to the Euro.
book your trip to bosnia and herzegovina
Since May 2021, I have been living permanently in the heart-shaped Balkan country, exploring it from the north down to the Croatian border, from the west to the wild east, and I can say: I now know Bosnia-Herzegovina like the back of my hand. And not only that: I also want to make it accessible to anyone who is up for adventure, authenticity, nature and hospitality. That's why I founded .Cheyf Travel with my Bosnian husband - a boutique travel agency for #mindfultravel in Bosnia and Herzegovina! Check us out 😊