"Distance: 20 kilometers, duration: 38 minutes" - this is how many of our drives read on Google Maps on our road trip through Albania. Whether a road is a brand new highway or just a gravel road with knee-deep potholes remains a surprise every time.
A road trip through a so far almost unknown Balkan country, escaping the corona restrictions, postponing autumn for a few days - that was our plan when we left for Albania. Nothing but two hand luggages in the old VW Golf – not knowing what to expect!
Here's a #traveldiary about one of the most adventurous, least explored places in Europe...
EIN ROADTRIP DURCH ALBANIEN: ABENTEUERLICH, ABER TRAUMHAFT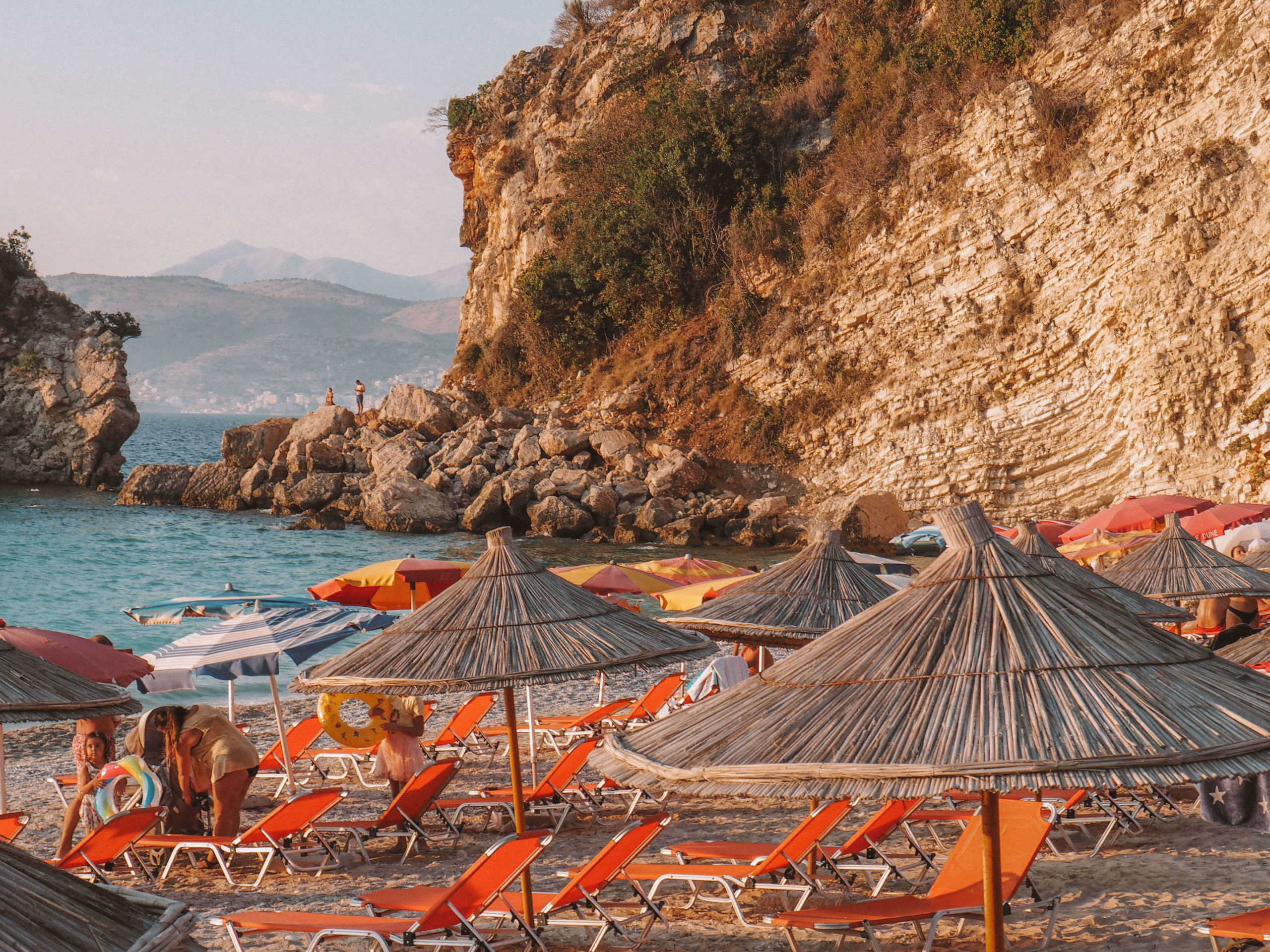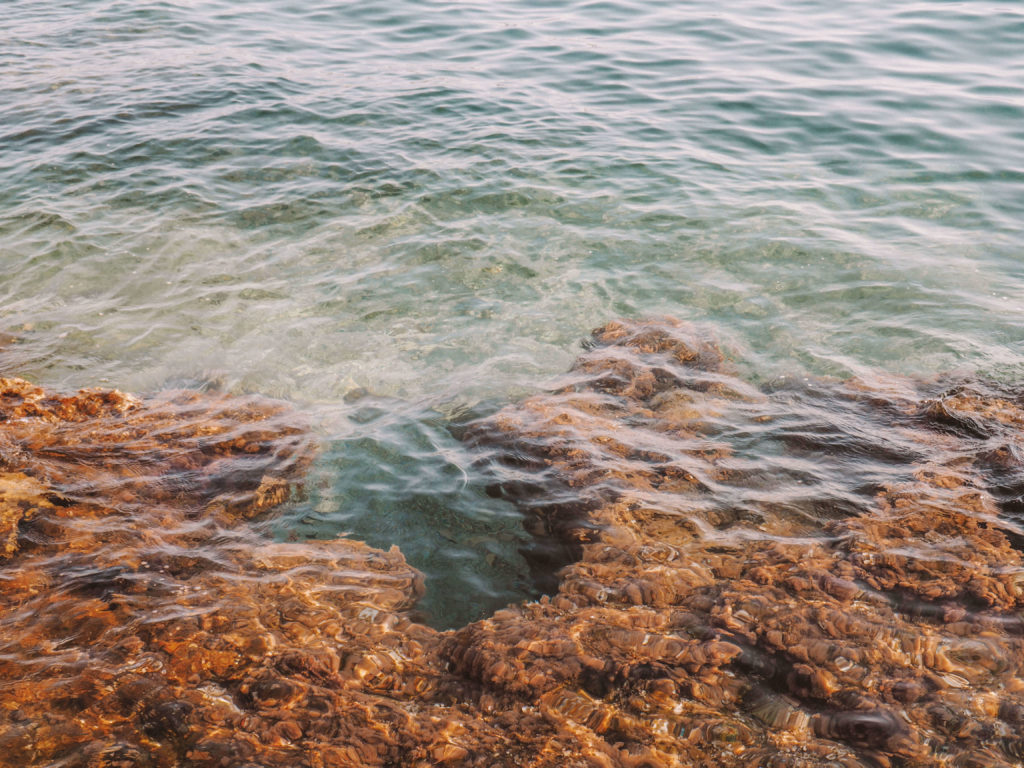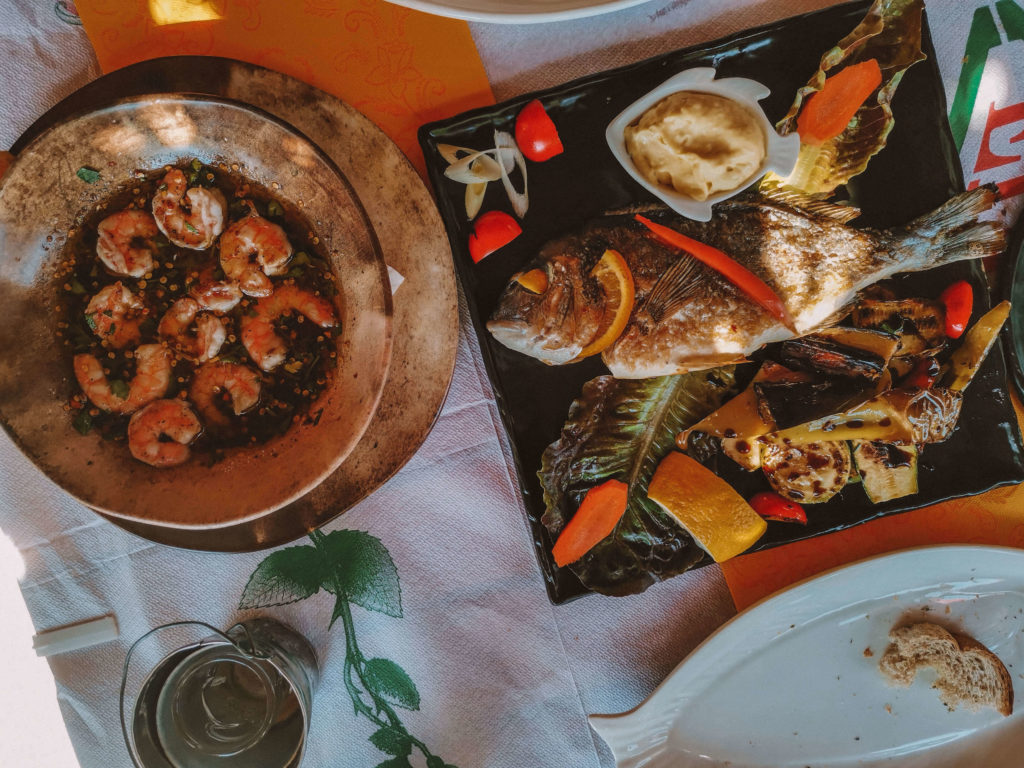 Day 6 to 8 

A roadtrip through Albania
More than 300 sunny days per year, crystal clear water, hidden bays and fresh sea food - do I need to say more?
Saranda is definitely the hotspot on the Albanian Riviera. The city itself is small and has not much to offer except a nice promenade for a walk and a drink in the evening. The beaches around the city though are really worth seeing! 
In Saranda we escaped autumn for a couple more days: At the beginning of September it was still 32 degrees and we ate incredibly good sea food. Exactly as we had imagined it!
in Saranda hatten wir eine Privat-Unterkunft – leider ein Griff ins Leere. Toll war sie nicht. Probiert doch stattdessen die super bewerteten Sunset Suites oder das Demi Hotel.
Restaurant Haxhi – I have rarely eaten such good and fresh sea food. The fish, the prawns - everything was perfect, freshly prepared with the simplest ingredients and beautifully prepared. The restaurant is rustic and cosy. Absolute recommendation!
IIiria Beach & Restaurant – I can't say anything about the food, as the restaurant was closed (winter break starts September 1st), but the beach was beautiful and quiet, although close to busy Ksamil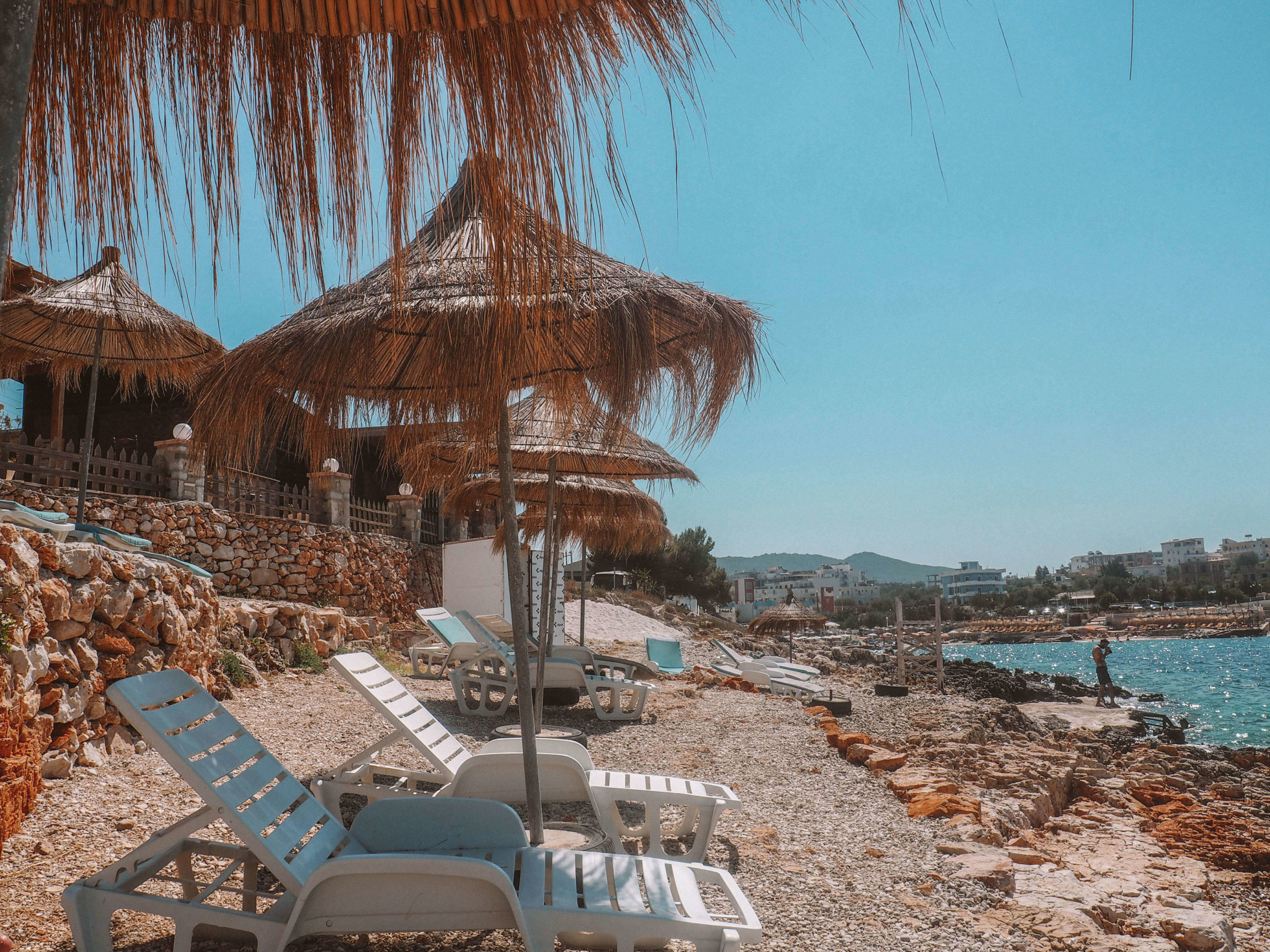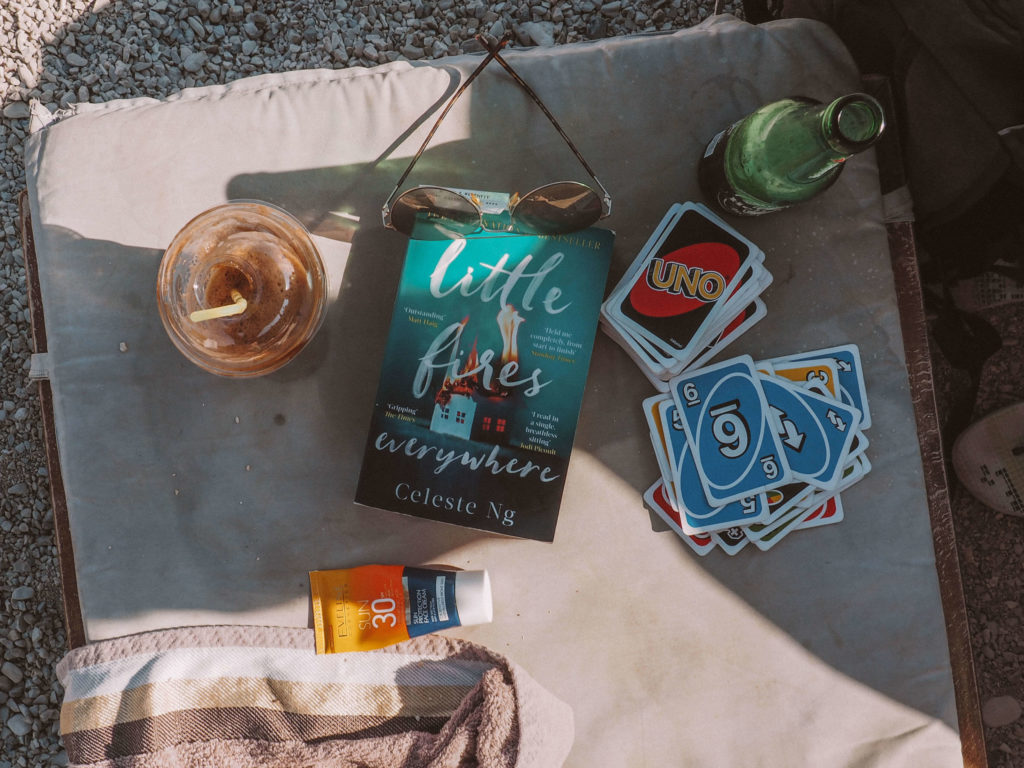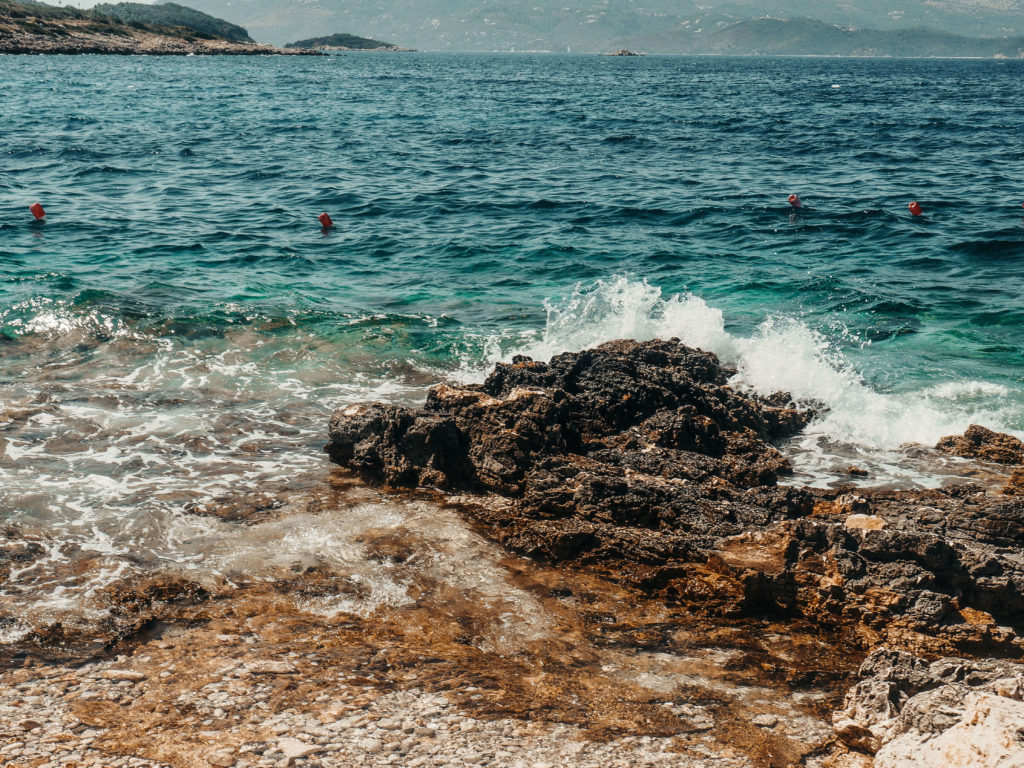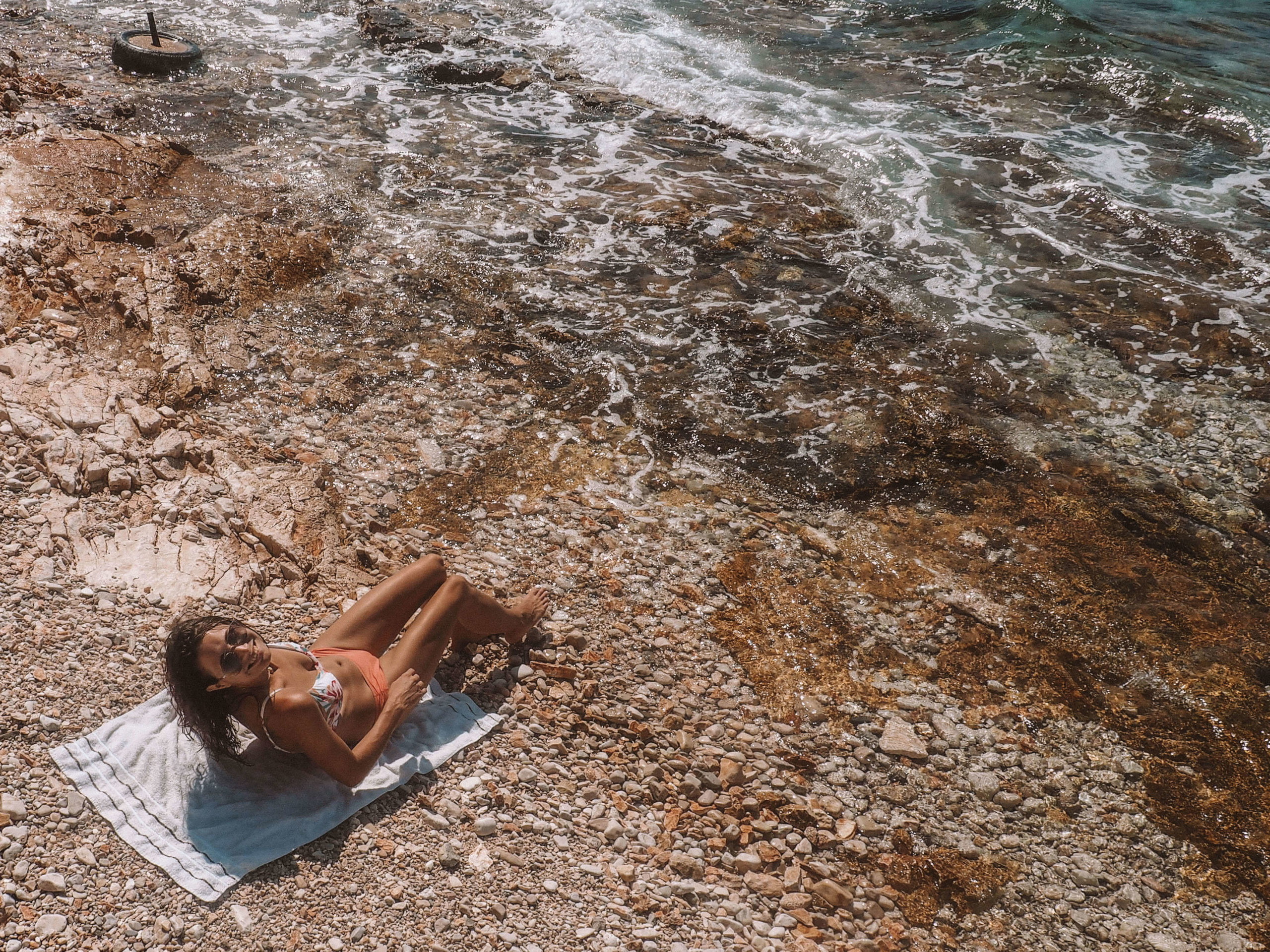 The most beautiful beaches on the Albanian Riviera in Saranda and Ksamil
Gjiri i Hartës - it's easy to spend the whole day here. You can rent deck chairs for a reasonable price or bring your own towels and lie down on the beach. There is a restaurant and a bar and you have a platform to jump from. The water is crystal clear and deep enough for swimming. I also thought it was pretty cool that you could look directly at the Greek island of Corfu, which is only a few kilometers away
Plazhi i Pasqyrave - this beach is private, so if you want to stay here you have to rent a deckchair and an umbrella. With 1.000 lek per day it is an okay price for the day though. The restaurant on the beach is cheap, the food of quality is okay. For the sunset this is the best beach in Saranda! It is a bit off the beaten track in a hidden bay, the way there is a bit adventurous - but definitely worth the effort!
Monastery Beach - another small hidden beach in a bay, located near a monastery. There is also a small restaurant on the beach. From the late afternoon (about 17.00 o'clock) there was no more sun here, so the beach is better suited for a lunch time swim
A few words about Ksamil: We were advised a few times not to visit Ksamil because it is too touristy. Since we were there during low season, we decided to give the famous spot on the riviera a chance anyway. Even though the water around Ksamil has a wonderful turquoise color and is crystal clear, we didn't like any of the beaches there in the end. The beaches are very small, very narrow and all very close to each other - we had the feeling that we couldn't really enjoy the sea there!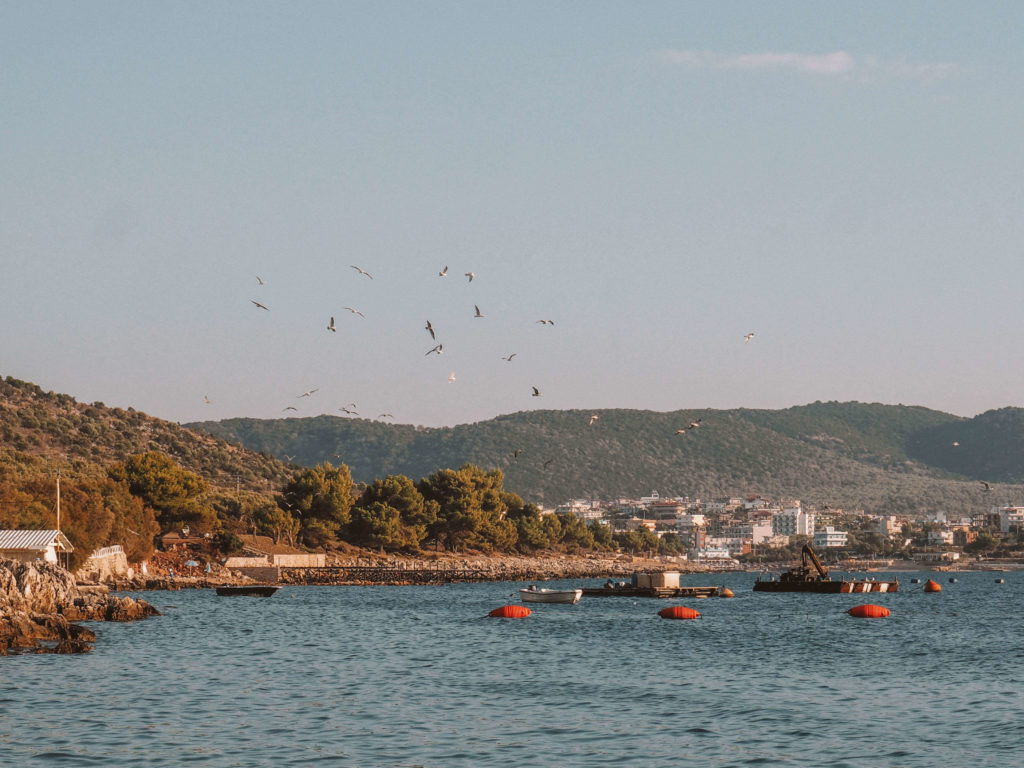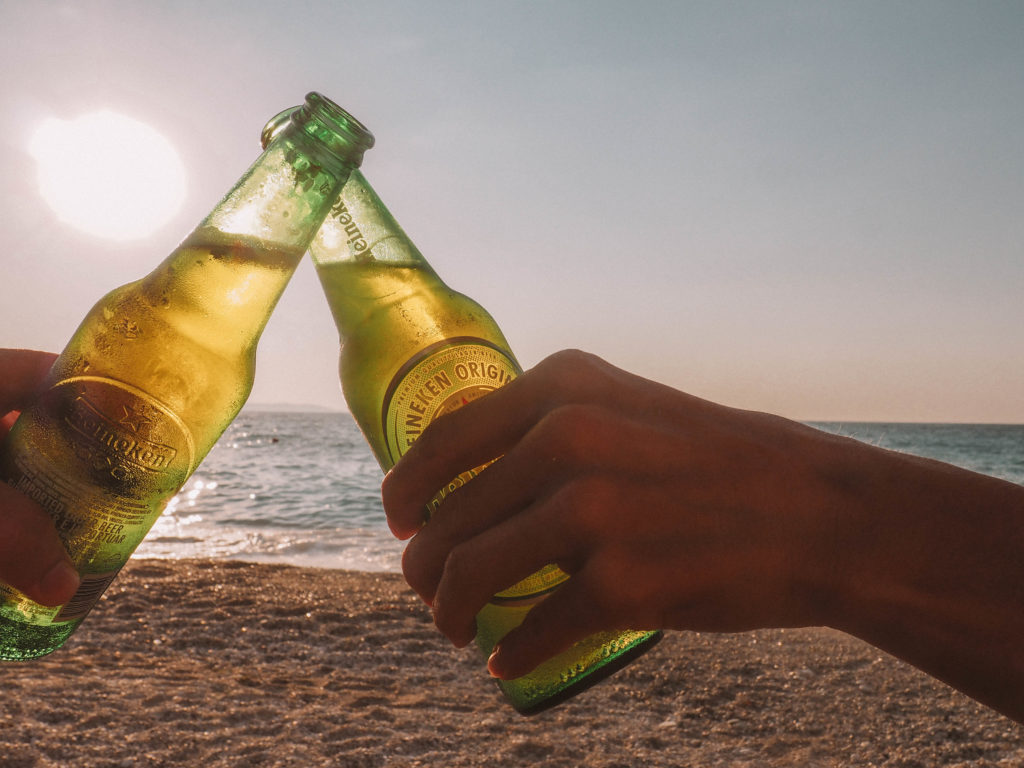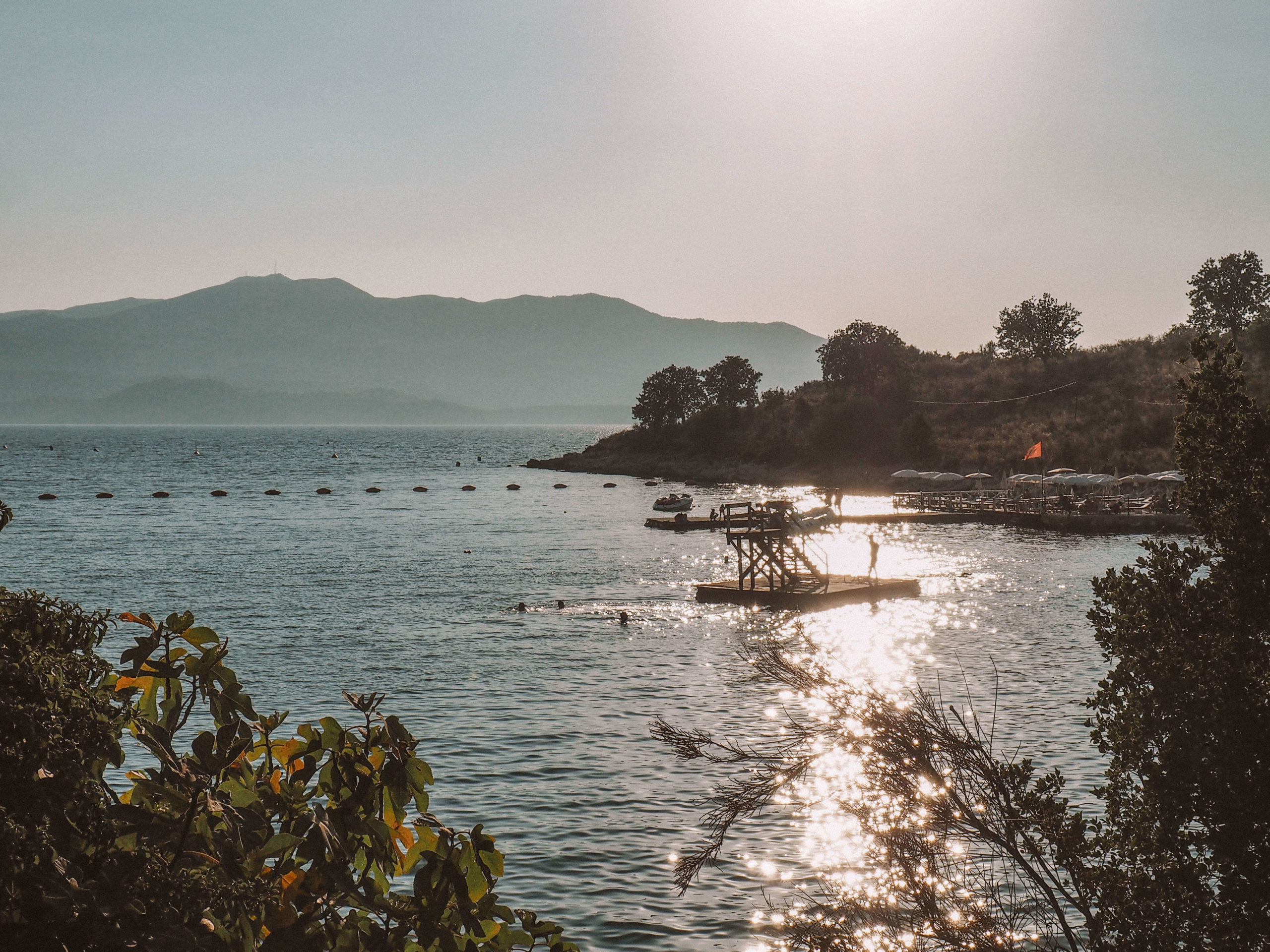 Day 9

A roadtrip through Albania
Into the hills: Gjirokastra
Saying goodbye to the sea is always difficult for me - it feels like leaving a friend. But: Gjirokastra, one of the oldest cities in Albania is waiting for us. Declared a World Heritage Site in 2005, the old town with its old Ottoman houses is really worth seeing.
The small town called "city of stones" is slowly becoming a tourist magnet, especially since it was included in the UNESCO World Heritage List.
We stroll through the cobblestone streets, admire the pretty little houses – but we also learn that environmental and cultural protection and also simply money are still missing here: The cultural heritage is threatened by illegal construction and decay.
Nevertheless, Gjirokaster seems to be getting ready for tourism - and will hopefully manage to preserve its heritage.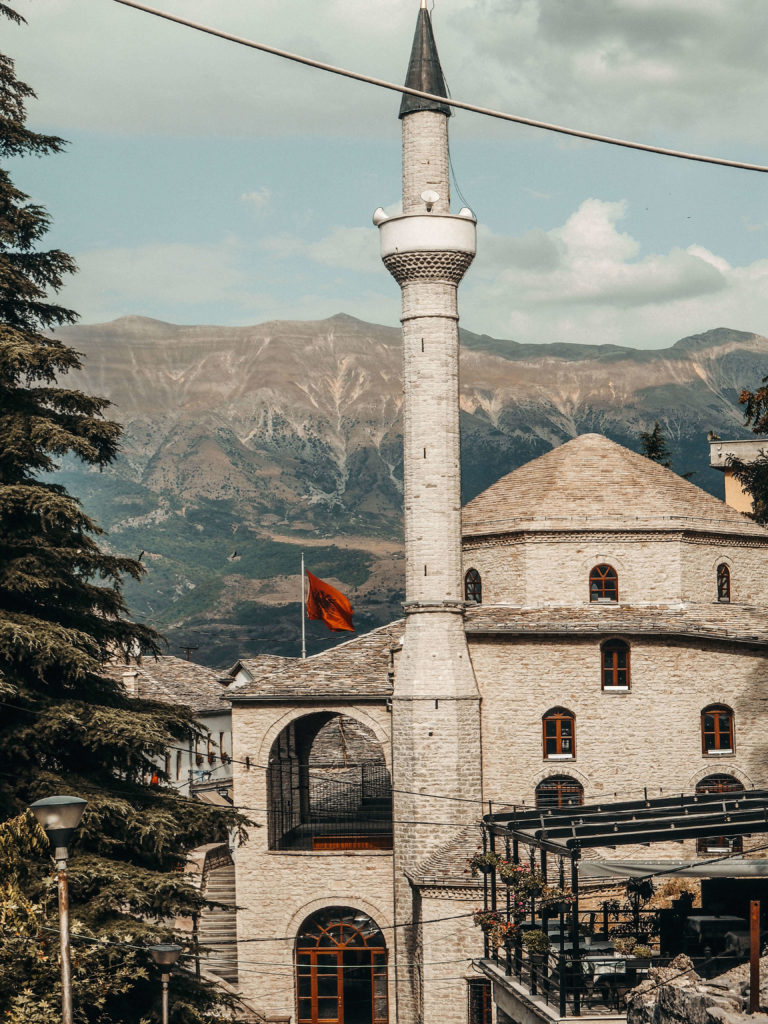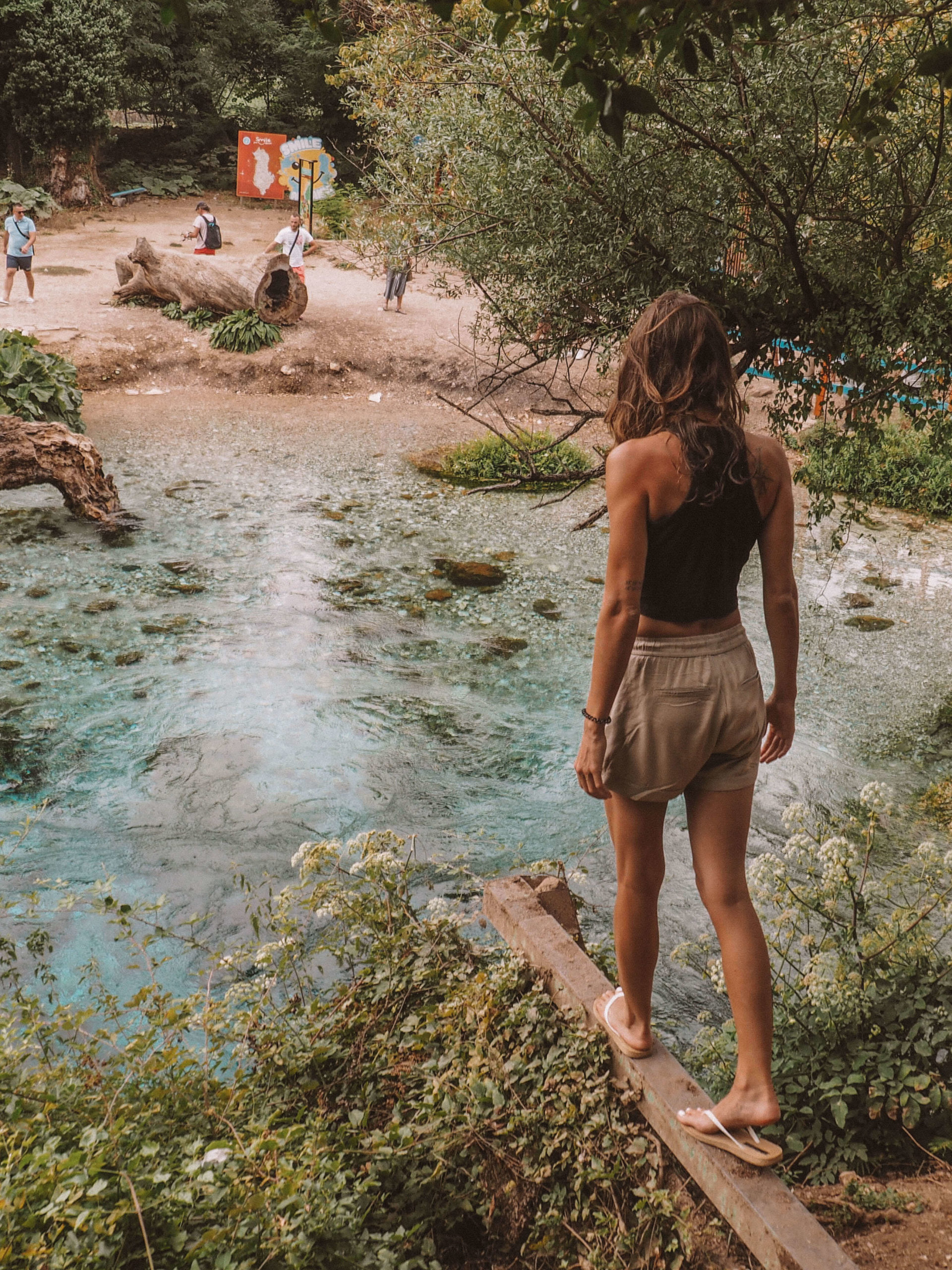 Yes, the color of the spring Syri i Kaltër, also called Blue Eye, is fascinating. The fact that it is only about 12 degrees and the depth of the spring has not yet been determined is also quite impressive. However, the visit to this "nature reserve" was a little disappointing for us.
While the path to the spring was still densely overgrown, almost mystical, two restaurants suddenly appeared next to the spring, the flora had to give way to sidewalks and - of course - the garbage that is omnipresent in Albania lay around everywhere!
At the Blue Eye we realized once again that there is still a lot to be done for nature conservation in Albania. Surely the entrance fees for the Blue Eye (100 lek for a vehicle and 50 lek per person) could be used better than just investing it in souvenir shops that take away the beauty of the place.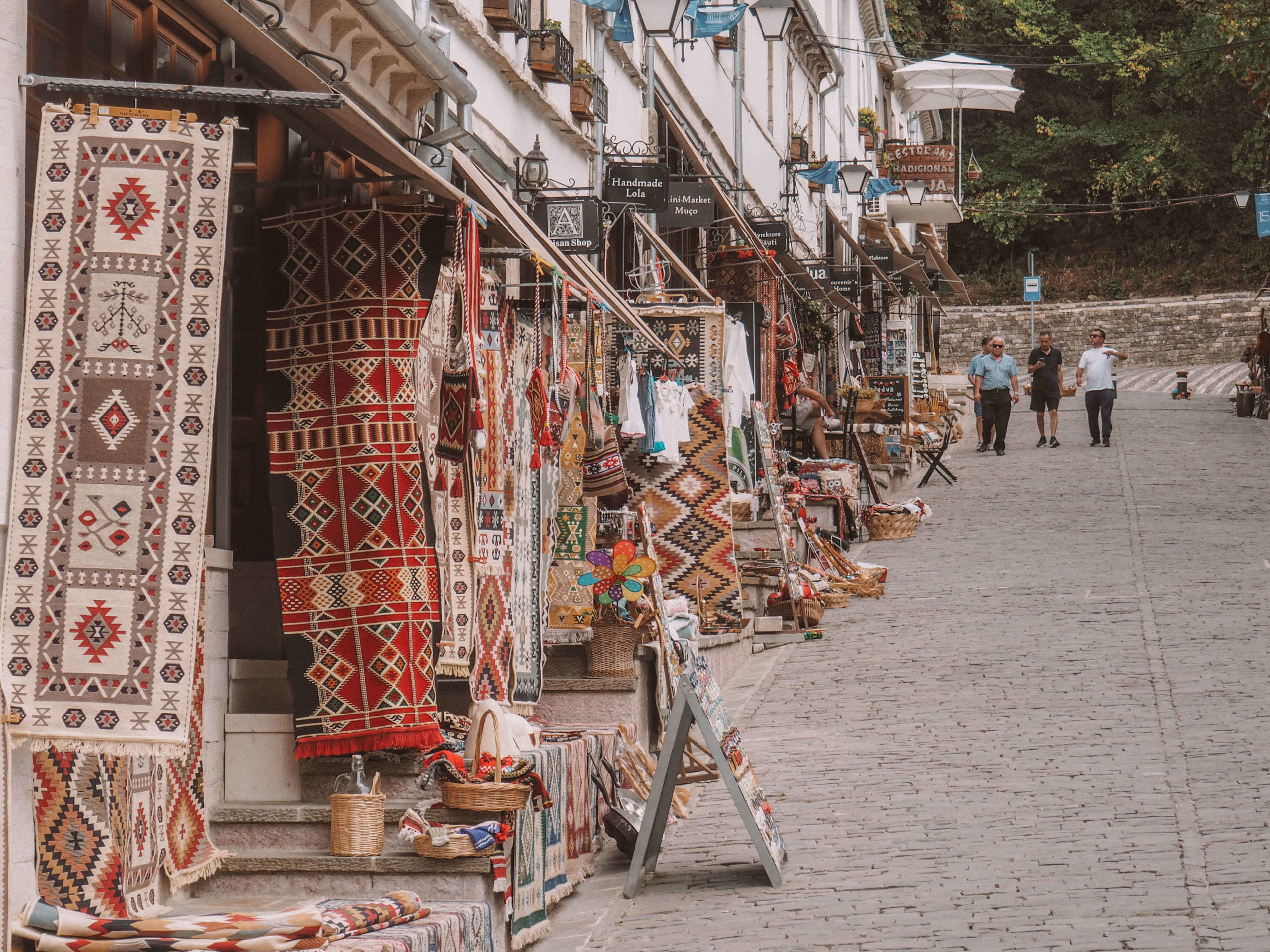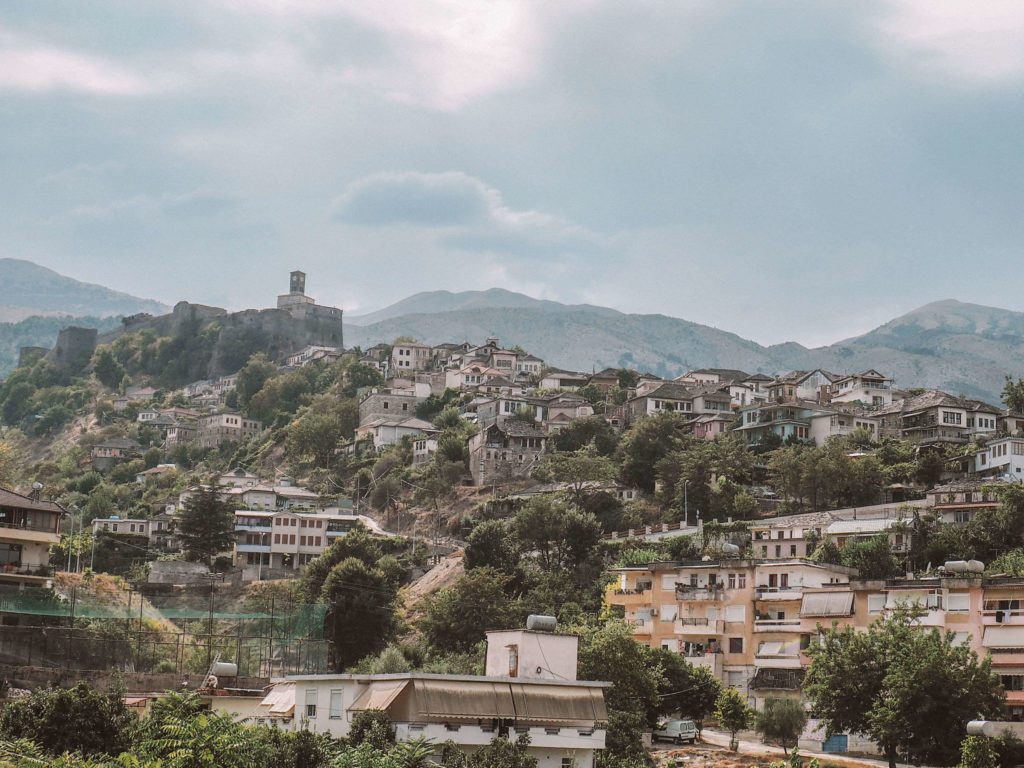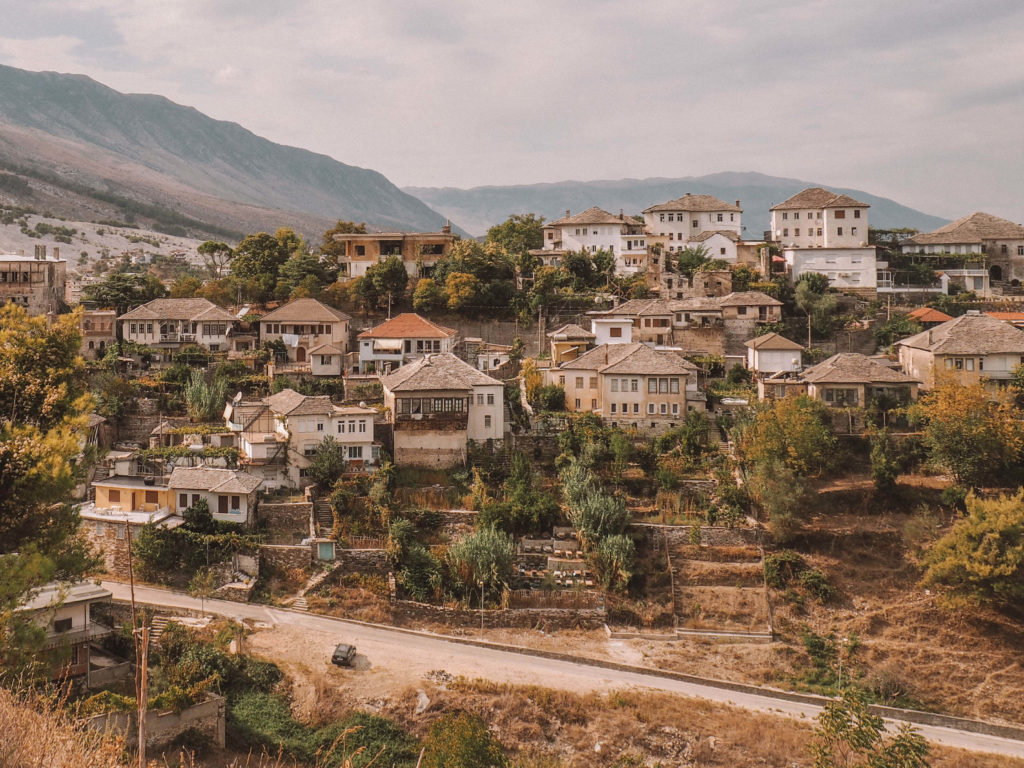 A few words about women, their rights in Albania and travelling alone as a woman
Just as we noticed the garbage, we noticed in every city except Tirana that there were only a few women on the streets and even less in cafés and restaurants. 
A brief research reveals: Equality still has a very long way to go in Albania – according to estimates, 50 percent of women are affected by domestic violence. In Albania, the man still has the last word, women are not granted an inheritance or property, often they are still considered the property of their man. Divorces are rare - and can often end with the murder of the ex-wife; after all, a man must not lose face.
I didn't feel insecure on our road trip in Albania, I also never had the feeling at any time that someone would hurt me. But as a woman traveling alone, I would have felt uncomfortable going alone to cafés or restaurants and being stared at all the time.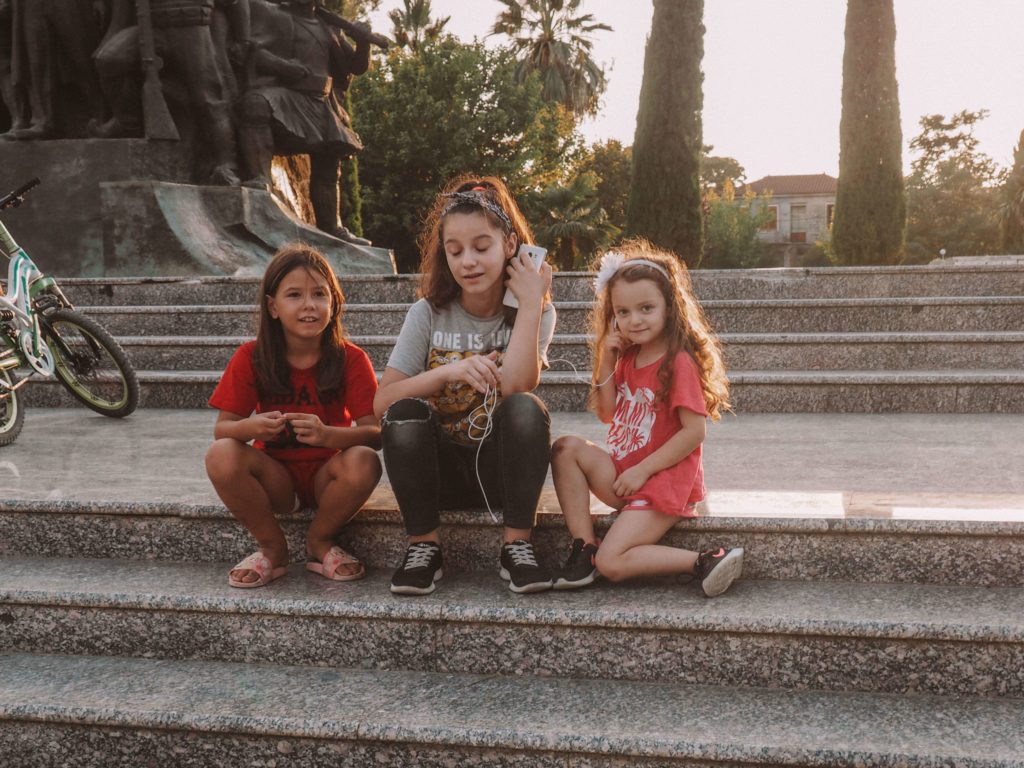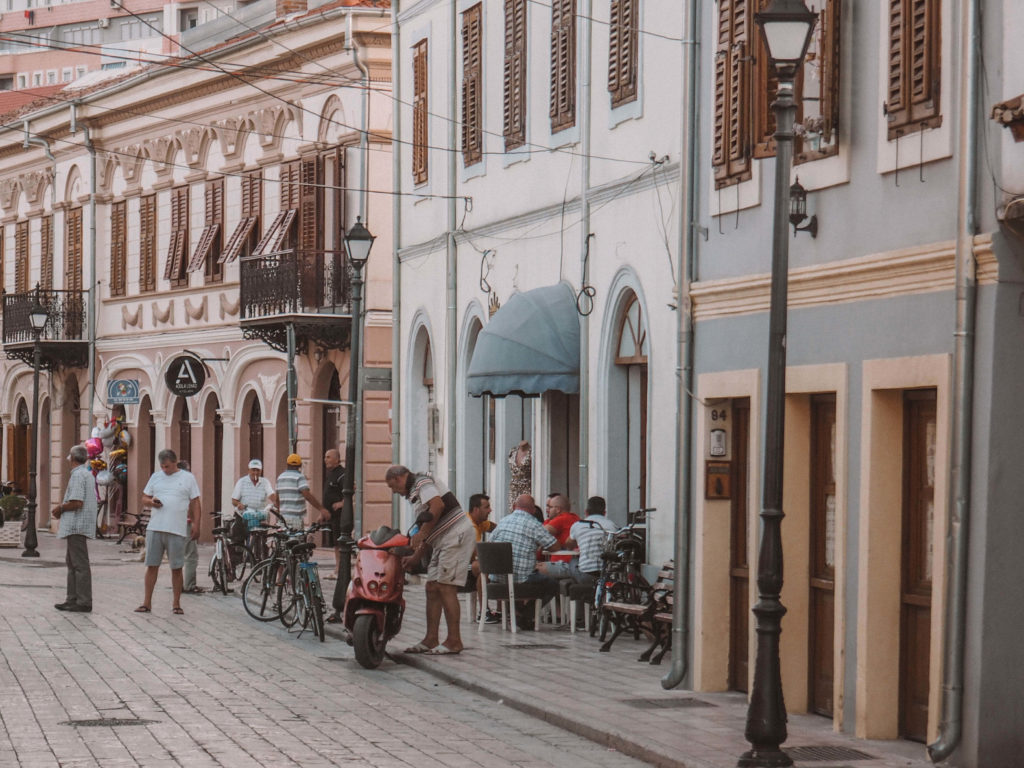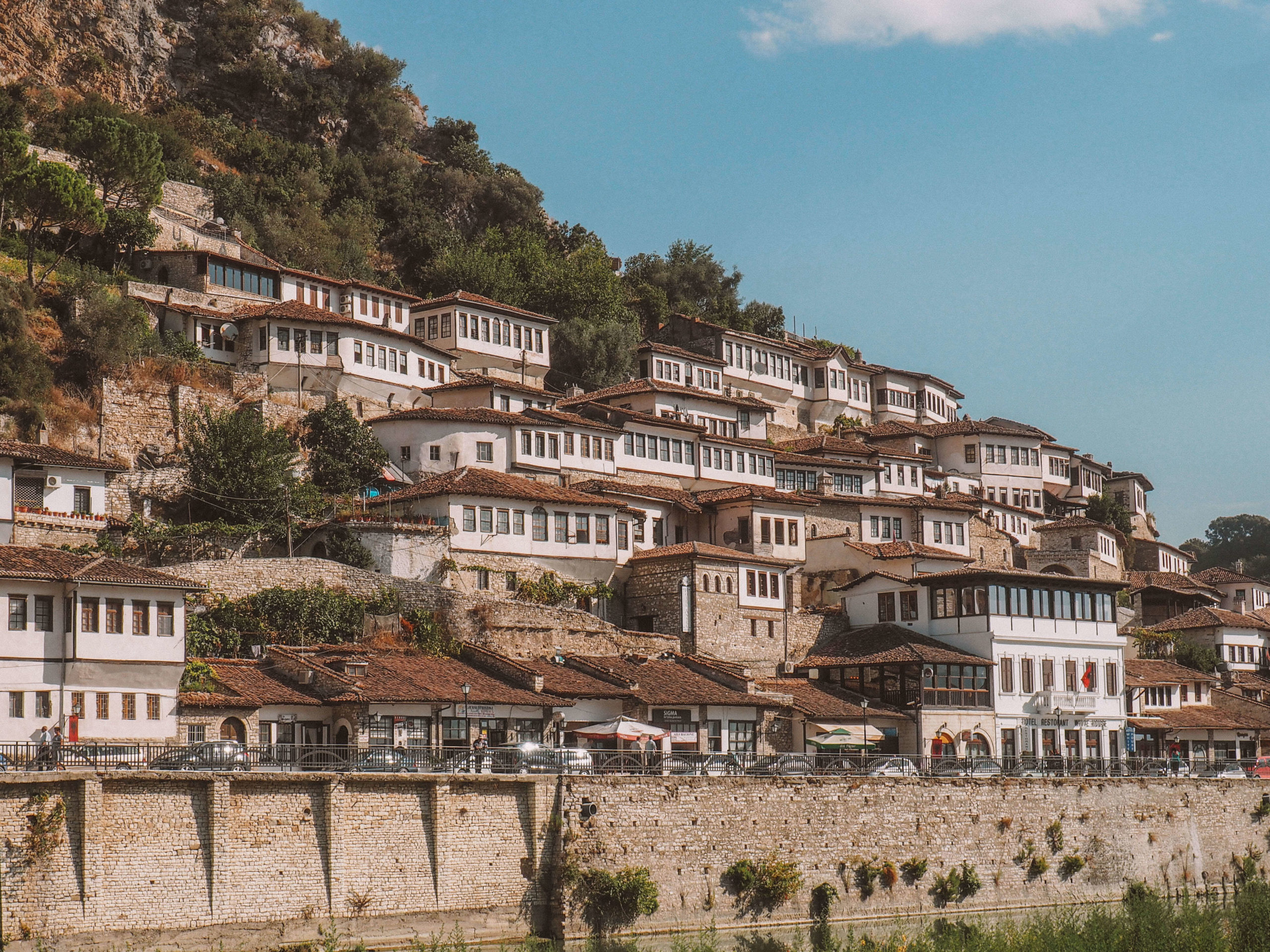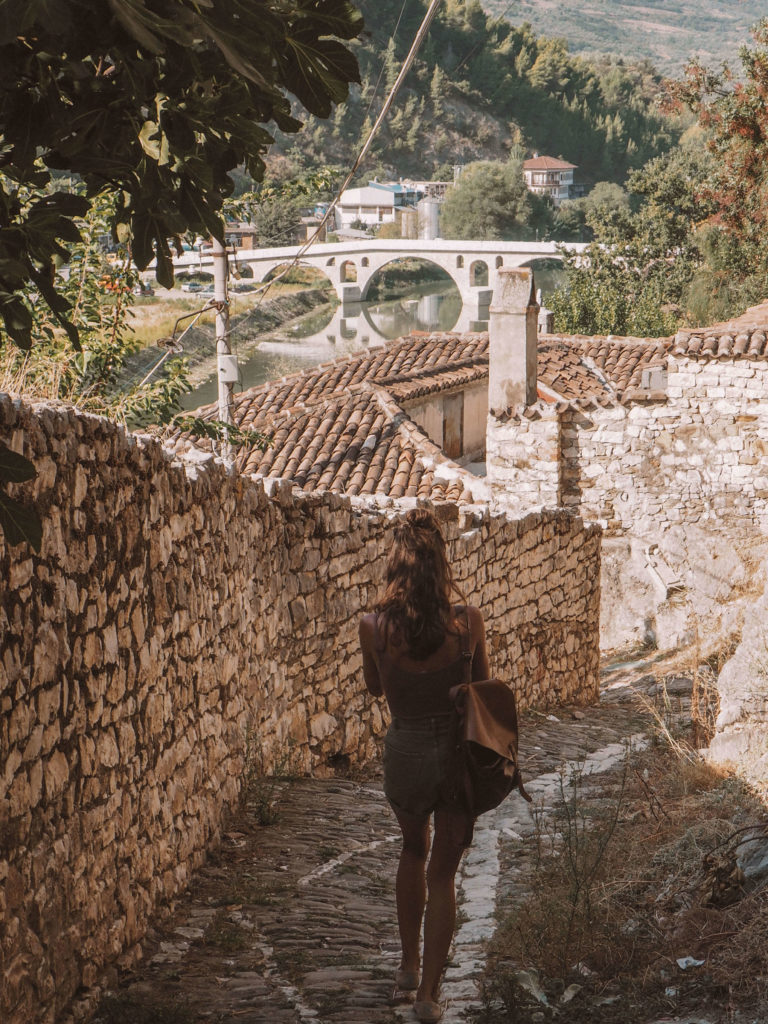 Day 10 

A roadtrip through Albania
We arrive in Berat at dusk. The streets of the small town are congested with scooters, cars, people and animals - the police are patrolling. We don't find out why, the evening is quiet. Instead, we set out on a search for our hotel and end up in front of a roadblock every time. So we change our plans at short notice - we are looking for another available accommodation on Booking and end up on the other side of the city. But this new accommodation is not worst thing after all: The view of Berat, the city of a thousand windows, is great from the Hotel Ajka , the rooms are clean and cheap!
Inhabited since 2.600 B.C. Berat is a town that has truly earned its UNESCO status. The kitsch buildings that Albanians love so much (does anyone see the White House in the picture below?) must be kept away from the city center. Instead we find neat whitewashed Ottoman buildings and small, sweet mosques.
After our arrival in the dark, we walk through the narrow streets the next morning; at 9am it already has 32 degrees and the cool night air that still hangs between the houses feels good. Berat is quiet, relaxed, calm. And yes, if you have the time: visit it!
Alle Orte, Restaurants, Unterkünfte & Geheimtipps unseres Road Trips – direkt auf dem Handy immer dabei!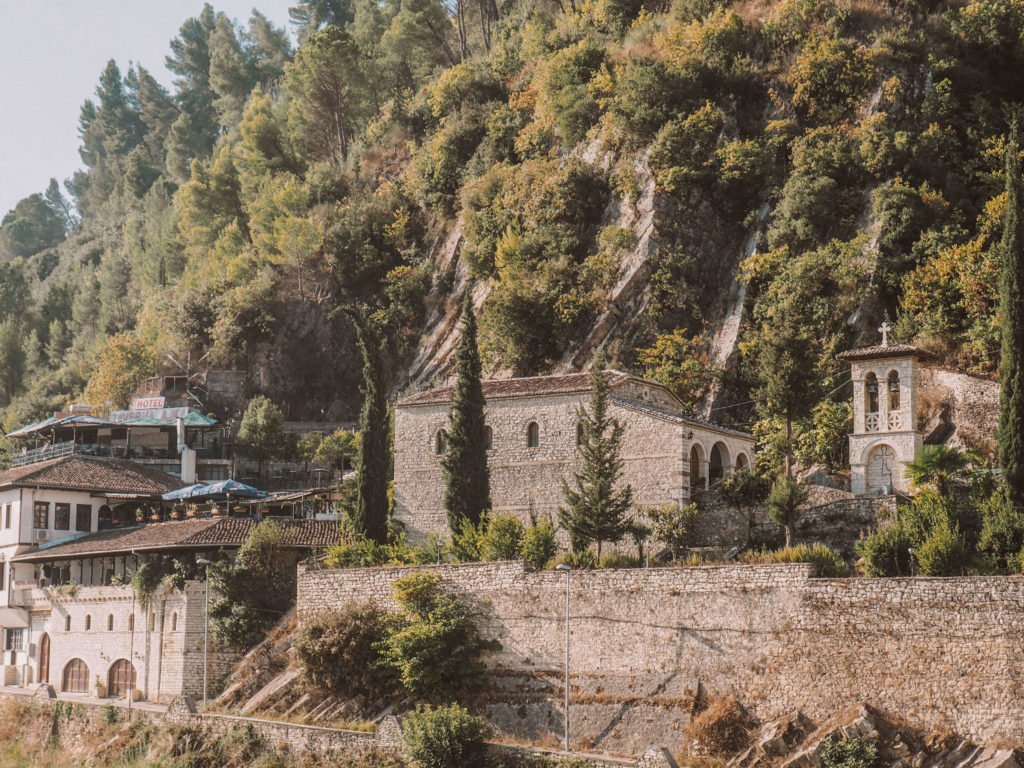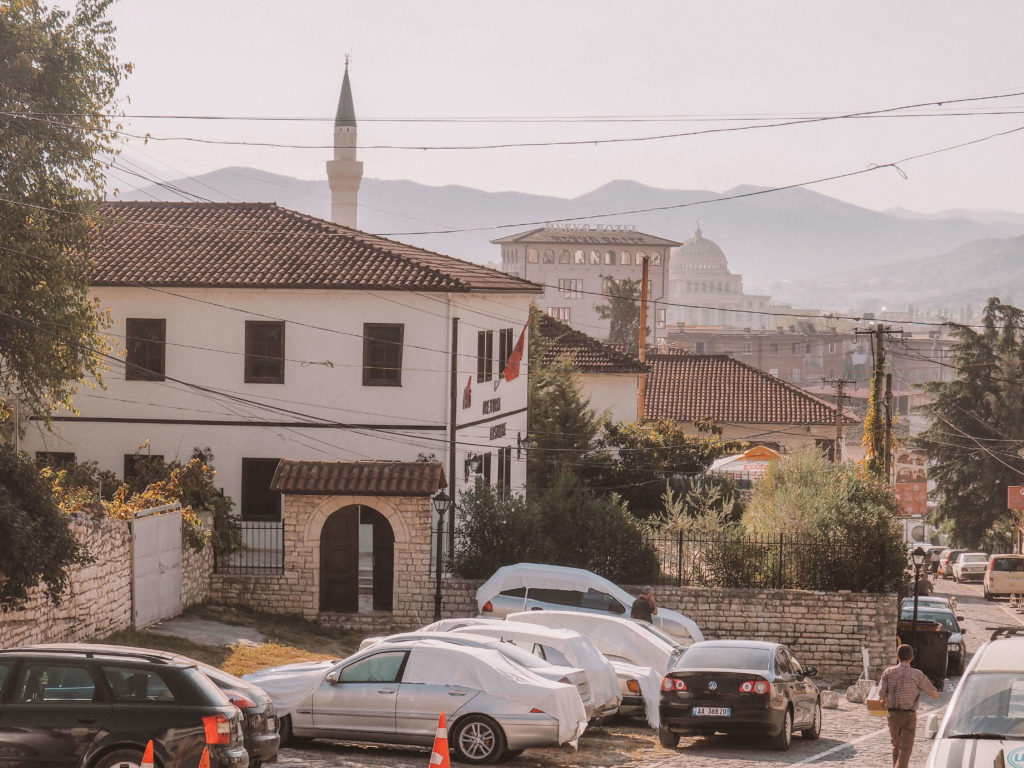 Yes, my articles about our road trip seem a bit like a 3-star Google rating. "It was quite nice, but..."So I feel like I should give you some kind of summary:
Albania is an amazing country. The people we met were incredibly warm, hospitable and open. The beaches and the mountains are fantastic, the food is delicious. Prices are low and if you want to explore a nearly undiscovered country that is still not far away from the rest of Europe, Albania is a great choice!
However you shouldn't forget that Albania doesn't have a touristic infrastructure yet. They are just starting to develop some awareness for their cultural heritage and environment – which means that some of the sights don't look as nice as you might imagine them. And might be drowning in garbage. Also: Roads in Albania are not always in good conditions – and their driving is definitely something else!
Albania is a country with so much potential - and also a country that can benefit a lot from tourism, and that definitely deserves to be visited! But if you want to have a stress-free, comfortable and luxurious vacation, Albania is probably just not the right choice for you.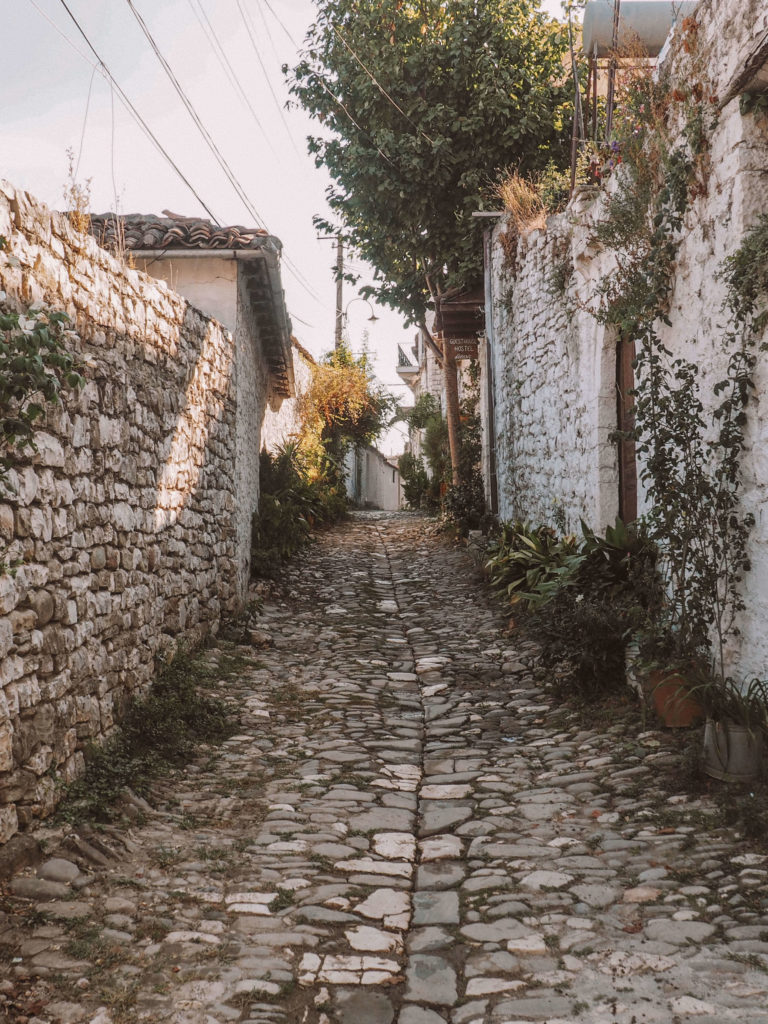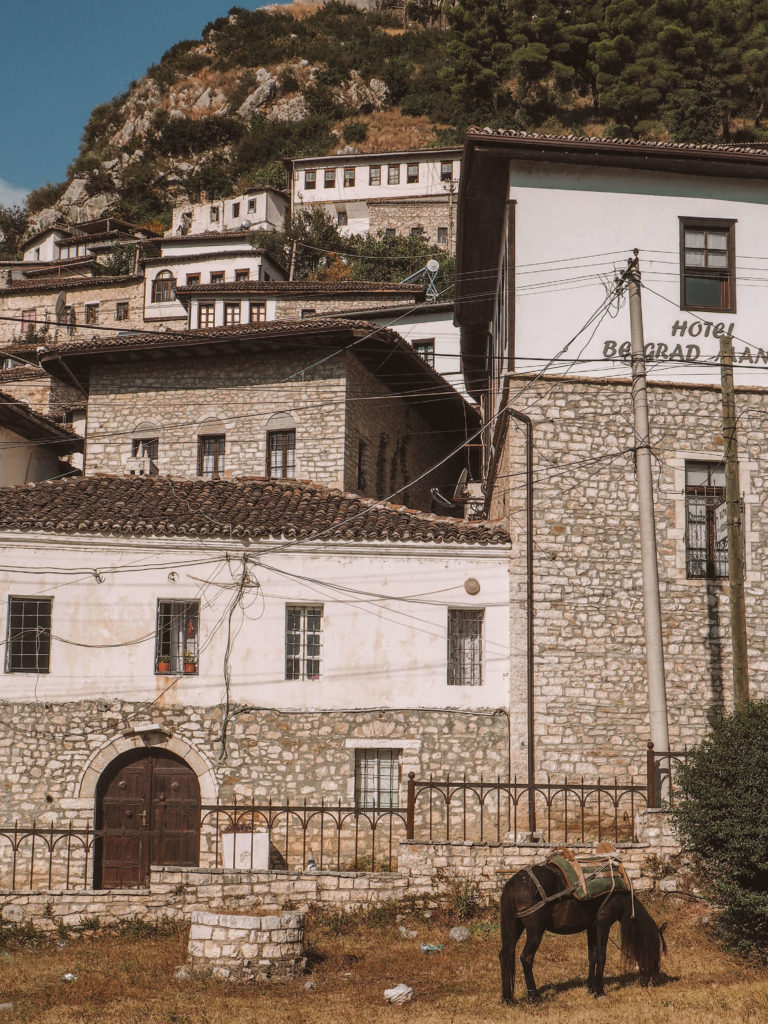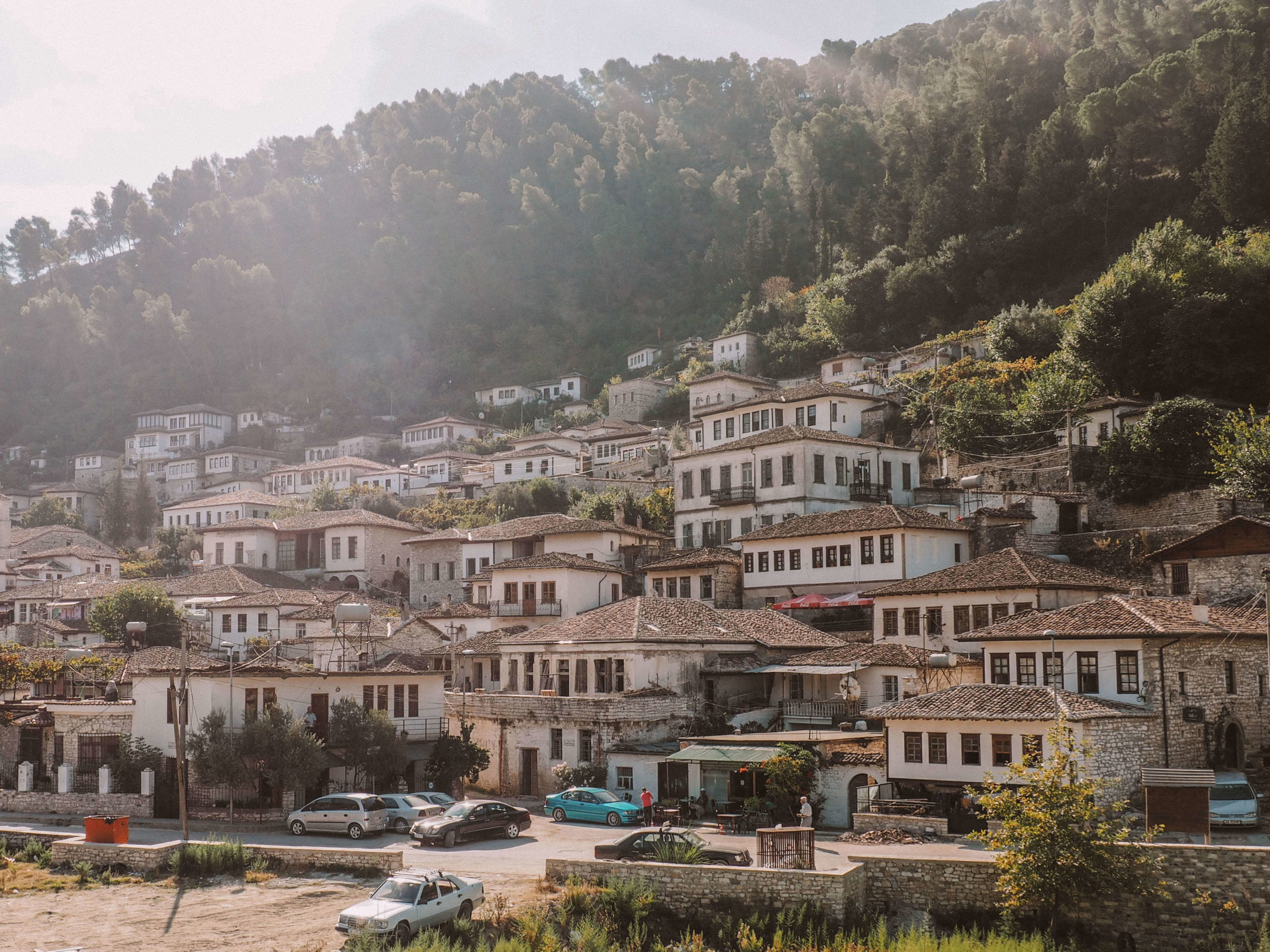 TRANSPARENCY: AFFILIATE LINKS
This blog article contains personal recommendations in the form of affiliate links. If you book or buy something through the links, I receive a small commission. For you, this does not change the price at all. Thank you for your support!
Warst du auch schon einmal in Albanien? Wenn ja: Wie hat es dir gefallen? Hast du zusätzliche Tipps und Erfahrungen? Ich freu' mich, in den Kommentaren davon zu lesen!