Bosnia-Herzegovina is not at the top of many bucket lists. Undeservedly so. I think most people just don't know what to expect. I mean, which of you can really imagine what there is to see and do in Bosnia-Herzegovina? Exactly! I didn't even have that country on my radar either until two years ago.
And what should I say: Bosnia-Herzegovina is SO worth a trip! To be completely honest with you, it even is one of my favorite countries I have ever traveled to! Why that is, I'll tell you now!
THIS POST MAY CONTAIN ADVERTISING FOR NAMED DESTINATIONS, EVEN IF NO PAYMENT OR OTHER COOPERATION WITH THESE DESTINATIONS HAS TAKEN PLACE. IT MUST THEREFORE BE LABELLED AS ADVERTISEMENT ACCORDING TO THE CURRENT UNCLARIFIED LEGAL SITUATION IN GERMANY.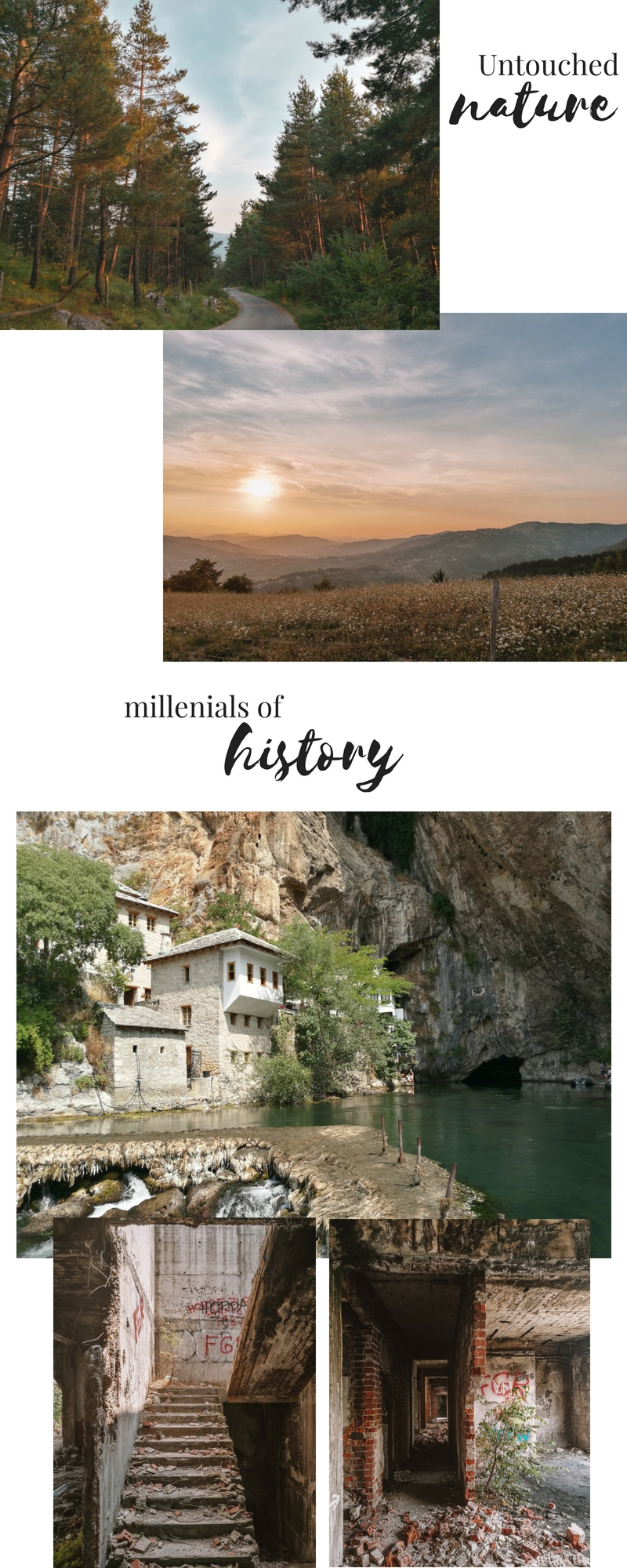 Learning tolerance and open-mindedness
It's sad but you cannot talk about Bosnia-Herzegovina without talking about war. Bosnia-Herzegovina is a country where four religions have lived peacefully for centuries – until the country was torn apart by war. Not such a long time ago, just 25 years ago, war raged in the ex-Yugoslavian state and many Bosnians fled to Germany or Scandinavia. Others were not fortunate enough to find themselves a new home as refugees and were killed in the war or fell victims to genocide.
The scars from the war are far from healed. Nevertheless, the country is trying to overcome the past and move on. The four religions still live peacefully together in Sarajevo, the capital of Bosnia. In the city centre, there is a mosque, a synagogue, a Catholic cathedral and an Orthodox church within a few hundred meters of each other. The scars the grenades tore in the walls of houses are integrated into everyday life and overlooked, new glass buildings are rising in the city.
Nevertheless, this country keeps the memory and call to humanity everywhere: Do not let this happen again. A must in this context is of course also a visit at the Sarajevan war tunnel, its museum or the Srebrenica exhibit at the Galerija 11/07/95.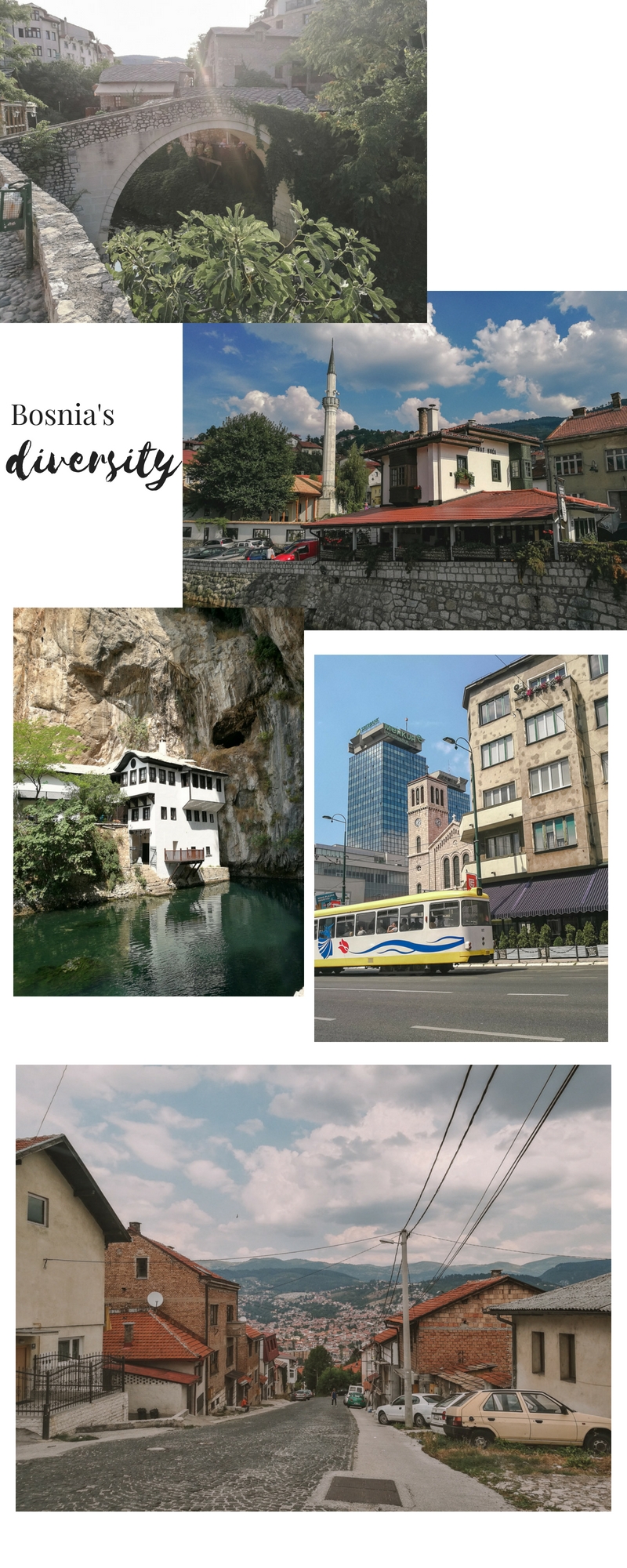 The lively atmosphere in Sarajevo
Sarajevo is no metropolis. With just half a million inhabitants, it just a medium-sized city. However, the capital of Bosnia has the flair of an international metropolis.Due to the different nationalities and religions, the countless art exhibitions and events like the annual Sarajevo Film Festival, Sarajevo has definitely made itself a name on the big world stage and does not lag behind any other European capital when it comes to culture, parties or events.