When I go to see my friend Carilyn in Prague, our mornings are always the same: We get up, leave the house, grab a flat white to-go at mamacoffee (we are allowed to bring our own cups here!), and take Frida, her dog, for a short walk before heading to one of our favorite breakfast spots .
Carilyn usually chooses them, as reservations are required for almost all good coffee shops, and then surprises me with her latest favorite – which offers either stunning smoothie bowls, great coffee, or the tastiest Eggs Benedict. We return to these seven locations on a regular basis – a weekend in Prague isn't successful for me unless I've visited at least one of them.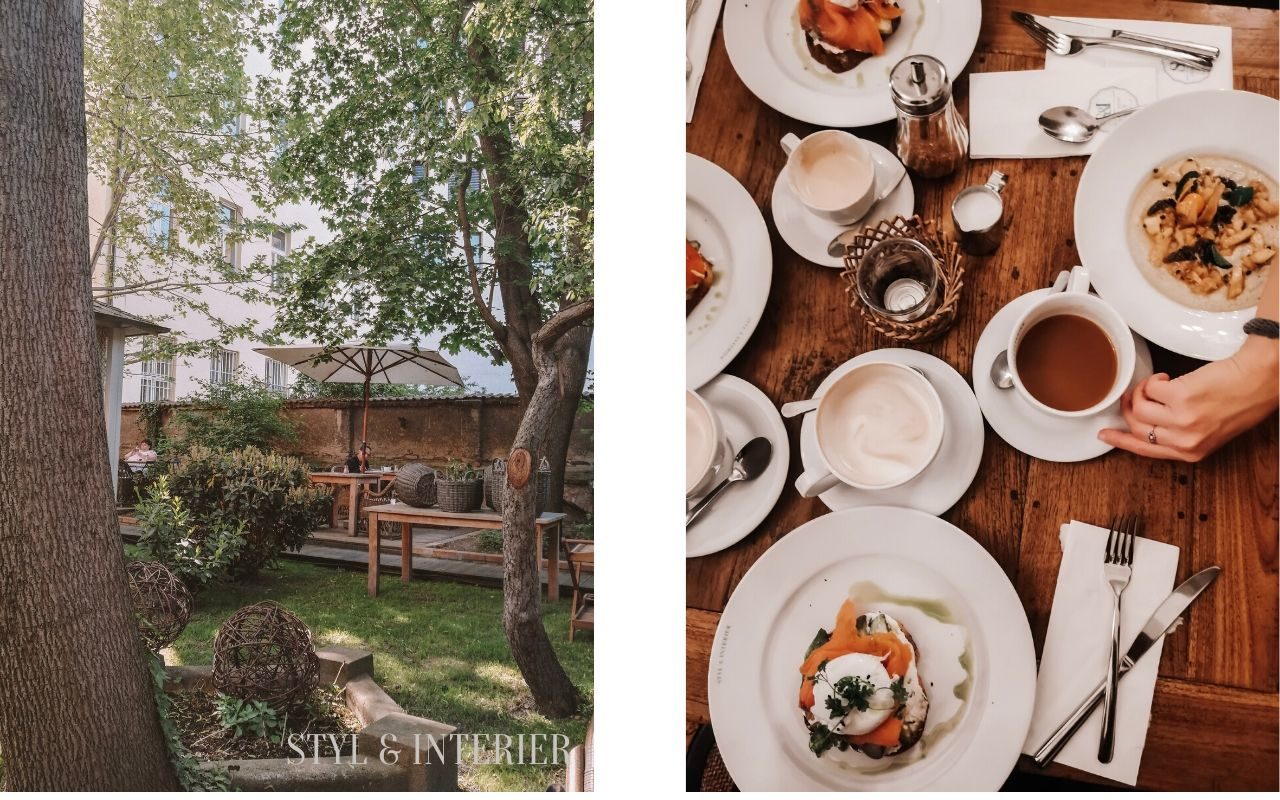 This is where you find the best Smoothie Bowls and Egg Benedict in the city. The café is hidden away in a wonderful little backyard - directly at Wenceslas Square, but still away from all the hustle and bustle. Most of the interior can also be purchased.
Vodičkova 708/35, 110 00 Nové Město
Fresh coffee, sourdough bread with avocado and homemade lemonade from seasonal fruits – all in the middle of the lively Vinohrady district. With a little luck you can get a seat here directly at 10.00 a.m. without a reservation.
Korunní 86, Vinohrady
Your favourite coffee spot on the corner. A small place with probably the best cappuccino in town and cosy interior with comfortable armchairs. The perfect place to sit comfortably through a rain shower or make plans for the day.
Korunní 1342/96, Vinohrady
Away from all the hustle and bustle in the relaxed hipster district of Karlín. A real insider tip with great flair, a huge selection of coffees and incredibly good cakes.
Křižíkova 386/105, Praha-8 Karlín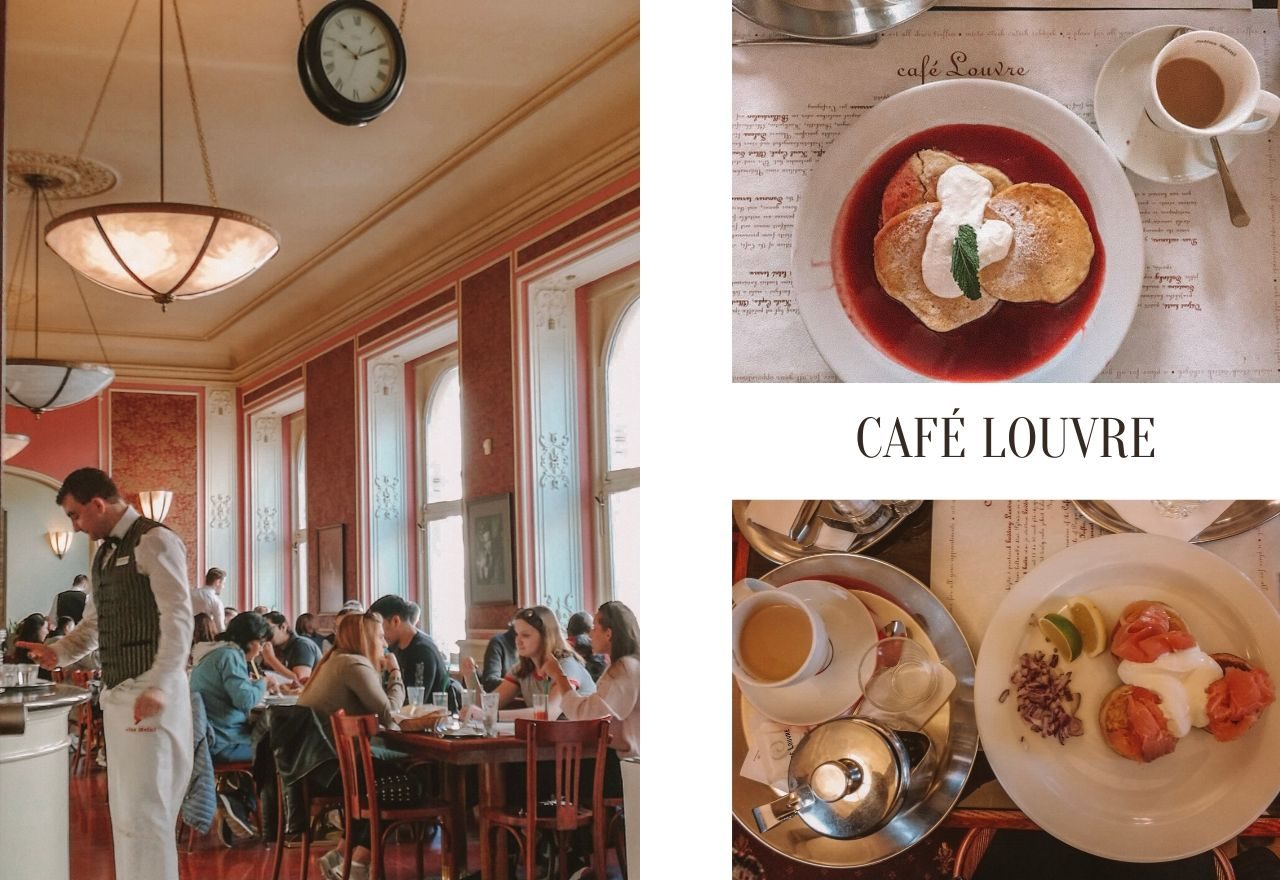 Probably the only tourist spot on my list but still a must because of the Viennese coffee house flair, because of the half liter latte, the salmon blinis and because Kafka himself has been a guest here. You can't make a reservation here, but be prepared for waiting time if you come after 10 am.
Národní 22, Nové Město
The perfect spot for a brunch with prosecco, cake and speciality coffee and tea. Right next to Namestí Miru and therefore the perfect spot to have breakfast before a stroll through the city.
Sázavská 2031/32, Vinohrady
Beautiful rustic interior, solid coffee and great cupcakes and banana bread. After breakfast, take a walk through the Letná Park and take some pictures!
Letohradská 44, Praha 7-Letná